Hotels in Port Aventura, Spain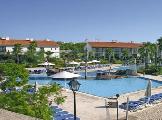 1
of 2 hotels in Port Aventura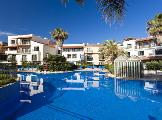 2
of 2 hotels in Port Aventura
41 Reviews
Traveller Rating
Excellent

5

Very Good

20

Good

10

Average

1

Poor

5
Review Overview
Eating Out

Nightlife

Beaches
We were there for a week and went to the water park once and the beach club once. Both were very, very good - with excelent facilities. Free towels at the beach club were good, but when I went out to go to the local supermarket - 10 mins up the cliff side stairs, I wasn't allowed back in with my provisions (which were for later on anyway). This attitude disappointed me, although I understood that they wanted you to buy their food and drink. The reality was if I had had a large rucksack and had my wine and water in there, they would have been none the wiser - don't try to bring shopping in white carrier bags, else you'll have to leave it at the gate. To be fair, I did get it back at the end of the day. Regarding the theme park itself - great rides, great layout, great choice of food and plenty of it. The Mexican Canteena was good especially with the floorshow. The bubble show was our 3 year old's favourite. The only down side is our daughter is on the small side (96cm) and they are really strict with the measuring. There were many 'family' rides which needed the child to be 100cm, so she didn't get on. However, we enjoyed ourselves that much that we've already booked up again for next year.
Salou itself was very busy and we still regard it as one of Spain's Blackpool areas so would only recommend you pop down to say you have been and for any necessities as the hotel only stock limited supplies,this will also save you on park prices
The nearest resort to Portaventura is Salou and while i enjoy the Universal resort the town of Salou is a little less inviting. It is typical of any spanish resort town, full of drunks and very seedy in some areas. especially after about 10 in the evening, however there are some nice little cafe/bars in the main street where you can go and have an evening coffee or glass of wine/beer. Also there are some very cheap little boutiques where you can buy next years summer clothes at very good prices. Amd there are very efficient taxi ranks with spotless taxis that will take you to and from your hotel at a very reasonable rate. The last time we were there I think it was only about six euros. All in all a very enjoyable family holiday with something for all of us. See you Soon
The Portaventura park is great with plenty of rides and super shows.
Don't miss the 'China Town' show. Astounding!!
Be prepared for gangs of Spanish children 'que jumping' which seems to be accepted by the locals and is frowned upon if you make a fuss about it!
The Water park and exclusive Beachclub are good.

ok wou;dnt go again blackpool in the sun
Park is brill,lots of rides and parrot show was excellent. Beach really clean and patrolled by police.we recommend paying for a sunbed (7 euros each)you can get away with 2 for 2 adults and 2 kids.

Town is nice,lots of gift shops,but watch out for pushy shopkeepers,they pull kids in shops to try things on!!

Just say no thanks and walk on.
The El Paso is about a 10 to 15 minute walk from Salou. Train buses run regularly to the resort and back. I am not a fan of Salou. It is full of the usual souvenir shops and British bars. It does have a lovely beach and promenade though. We went to Cambrils for a trip and that was lovely, real old Spanish town with lots of character. Visited the Aquapolis water park on its last day of the season and it was filthy. The toilets were stinking and the water wasn't to clean. It had obviously been let to run down for the end of season but the place was packed and they only had one shop open and that was only selling bottles of coke and greasy chips and burgers and even that ran out. There was a real problem with flies here to.
salou it self was quite good the beech was clean and the resturants werfe good
Again the security at the Port Aventura was nil.A bit scary in these times!!
Port Aventura
This depends on what is meant by 'the resort' If it is Port Aventura, well it isn't really a resort as such it is one 5* hotel and two 4* hotels, a theme park and a water park. It doesn't have a beach. It's clean and the parks and hotels are your entertainment and they are brilliant. That is why I have given them a rating of 4.

Salou
If it's Salou. We it isn't my cup of tea. I did actually go there one evening on this holiday, which is more than I did the first time we went to Port Aventura for a week. We had a stroll along the promenade by the fountains which was lovely and actually much nicer than I thought it would be. (Just goes to show you shouldn't make assumptions really) Also had cocktails in a very upmarket bar at one end of the prom. Although more expensive than in London! Guess you get what you pay for.

Still wasn't impressed with the main part of the resort, which we saw whilst being driven round on the bus that took us from our hotel out at Port Aventura to the hotel's private beach club. Too many concrete high rises for my liking. Totally devoid of any charm. I guess it might feel different is you were actually staying in one and I would imagine there is plenty of entertainment in resort loads of bars, restaurants and icecream parlours. The beach looked nice but it was 10pm. LOL.

The family we were on holiday went in on there last morning to shop. They thought the shopping was disappointing. They were looking for surfer makes of clothes, quicksilver, billabong and similar which were more expensive than the UK. They reported the main beach to be packed like Sardines. I think we saw the beach at Cap Salou but this may be considered a different resort. It was smaller but not too crowded and more of a cove. I would have prefered that.
Location
View Larger Maps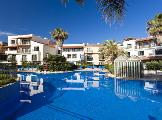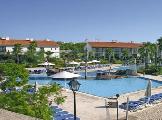 El Paso Hotel
Port Aventura, Spain
The El Paso was virtually faultless!!I do not know…
Other popular destinations