Hotels in Nabeul, Tunisia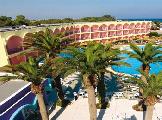 8 Reviews
Traveller Rating
Excellent

0

Very Good

2

Good

2

Average

3

Poor

1
Review Overview
Eating Out

Nightlife

Beaches
Nabeul is ok, a bit rundown and nothing to do without getting a taxi to Hammamet, but can't really comment as we only spent 1 day there.
It took us nearly 3 hours to get to the resort from Monastir Airport. The beach was used by locals who insisted on leering at the women - this was very intimidating. The resort is miles from anywhere and made me feel unsafe at night.
not clean.
entertainment same every day.
beach ok but thiefs operating in pairs.
would never go back.
Resort was clean, again we didn't really leave the hotel much.

The entertainment was good fun if you get into it! Butlinesque but you get out what you put in so just laugh at yourselves and go for it. The 'animation' team work so hard and are great. We would go back just on the strength of them alone.

The beach is clean and safe. would go back again.
The resort of Nabeul is not bustling like Hammamet or Sousse. It appears to be a fairly wealthy area (there are a lot of very nice villas and flats around) but there are few hotels and very few restaurants - there are a few in the centre of the town but this is a good 40 mins walk (in the heat it feels like hours!). We used to take a caleche (horse-drawn carriage) which was a pretty expensive way to travel but was the most pleasant.

The Friday market was extremely busy and I think it would be very annoying if I was not with my Arabic husband who could tell the stall owners in their own language that were were only looking and would buy if we wanted to.

There seems to be quite a lot of building going on so perhaps in a couple of years time Nabeul will be more like Sousse.

It is definitely somewhere to go if you want a quieter holiday without discos, etc. going on until the early hours.
As the holiday went on we hada man from Expedia come up to us and offer these activities for quad biking, camel riding, and saling a pirate ship. He seemed to be very educated in money. We signed up for the quad biking and pirate ship, but we could not pay straight away. Thou this was not a problem, the man had booked a cab to take us to a cash point before we knew it.

There is a market out there and it sells lots of pottery and little things. We brought quite alot, mainly because we had excellent haggling skills. The market people were quite demanding, in that they sometimes litterally pulled you into there shop. But i spose thats what trading is like over there.

I admit it was quite difficult to communicate because of the language barrier. They either spoke french, german, arabic, or italian. There were no english people out there like advertised. I dont think we would have booked to go there if we knew that, though looking back i'm glad we did because we still had a great time.

The nightlife outside the resort was more better. Hammet is where all the clubs are, i never even knew Tunisia had its own litte clubbing town. The first time we went was wiv one of the reps at the hotel. He was really sensible and never made us do anything we werent comfortable doing. He took care of us and made sure we got back to the hotel safely. Hammet was diffinately more the nightlife for us than the hotels karoke night. It really was the equivellent of Butlins.

We made alot of friends out there, so many that we had to remember them by giving them names of our own like "Shi-sha man" and "Shakram man". We even made friends wiv our cleaner, she always gave us fresh towels wen we needed it. I even gave her my sandals before i left.

All in all we had a good time, and the cabbies that were so cheap were partly to award for that. For a three star hotel it is very clean and the staff are nice. They are so casual and relaxed that it helps you to enjoy your holiday more. One thing thou is that theres not alot of english people reguardless of what it might say.
The resort itself does not have a lot to offer. The beach is lovely but you won't find fancy restaurants to visit.
The town of Nabeul is quite nice, a good market on Fridays, like most small Tunisian towns there is a certain amount of rubbish everywhere but it's not enough to detract from the place.

The beach at Nabeul should and could be a good one, it has been left to fall below standard and it is in need of a clean up to bring it back, I don't recommend the beach.
Location
View Larger Maps