Hotels in Porec, Croatia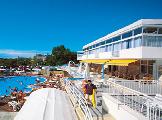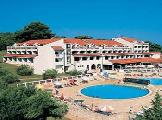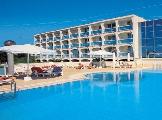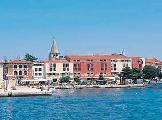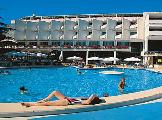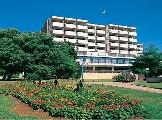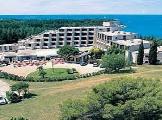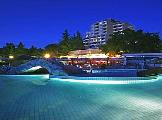 13 Reviews
Traveller Rating
Excellent

2

Very Good

5

Good

4

Average

2

Poor

0
Review Overview
Eating Out

Nightlife

Beaches
The resort of Hvar was beautiful. We went in September so wasnt too busy and noisy. Was extremely clean, fantastic restaurants to choose from and a number of good bars and clubs. The beach is very pebbly but plenty of sunbeds to hire at a reasonable price. Absolutely definately would visit Hvar again.
I say I would,nt visit this reasot or hotel again, only because I dont revisit places, thats just my choice. Think we were out of seacon, everywere was quiet, and bars closed up around 11oc. There is NO beach! all just bathing platforms, but not very nice.
Lovely resort hotel terrible.
I can`t wait to go back to croatia what a beutiful place, lots to see and do. You can travel by bus,boat or the small train and it cost`s us about £1-50 each to go to Porec about 30 mins away. When everybody realise`s what a beutiful place it is, it will get very busy so I will be going the next couple of years.Flyglobespan staff were very pleasent and helpful I would fly with them again.
The walk into Porec took me about 20-25 mins at a leisurely pace walking along the coast. There are a few cafes so you can stop off for a drink to cool you down. The town itself was lovely with many places to visit. You will never be short of places to eat or drink.
the resort was very nice. alot of small shops and restaurants and a daily market. the beaches were concrete platforms but we brought a lilo so we had softness to sunbathe on. the seas was very clean and crystal clear. but the bottom was rocky so we purchased some beach shoes as recommended by our rep. (who was very helpful) the resort was very very clean very impressed with this.

porec centre was about an hour walk away but we got the tourist train and taxi boat into the centre. the centre was very pretty and very beautiful. lots of shops and market stalls to look around. and we made friends with a restaurant owner who looked after us the whole time we were in porec (cheap food etc. the locals were very friendly. we found they would speak to us in german first and then english. our rep told us this is probably because the locals are used to seeing alot more german and russian guests in the resort, but this wasnt a bad thing.it made it quite refreshing not bumping into 'brits abroad' on every corner. overall a perfect holiday and resort we are definatley coming back
Porec is beautiful, but you will find no music bars or British pubs. There are many bars , restaurants and boutiques. You will feel completely at ease there.

Entertainment is what you make yourself. You will see no drunks, or gangs of youths.

During the day there is an abundance of sport available.

There are some small strips of pebbly beach where you can enter sea, but you need plastic shoes to do so. For the braver individuals there are ladders to climb into the deeper water.

The resort is perfect for exploring the Istrian coast. This is best done by boat ,and a trip to Venice is one of these options. This is a full day with guided tour and well worth a visit.

All in all we would love to visit this beautiful place again, and would stay at the Diamant once again.
Porec is very clean.

In June there was no entertainment. I believe some takes place in July & August.

There are no sandy beaches, only shingle in some locations. People sunbathe and swim from concrete platforms between the rocks. Artificial "lagoons" are created for bathers by means of floating barriers to exclude boats.

Porec is a good centre for coastal trips by boat and inland to Istria and beyond. We visited Venice on one such day trip.
This is a very pretty area, with pine forests, beautiful walks around the sea shore, plenty of rest areas, totally clean and tranquil. If you want to restful and relaxing holiday this must be the place for you. Tops marks to the Coratian Tourist Board.
The resort was very clean with plenty of places to eat out, there was not very much in the way of entertainment basically just restaurants and bars and the market stalls along the harbour.

The old town was very nice to walk around in the evenings, very busy with lots of bars and restaurants, the only problem was the cobbled streets, very slippery so take your walking shoes.

The beach areas were very clean, the Island St Nikola is a very nice place to go for the day to relax, and the Blue and Green Lagunas very good for watersports.

We would definitely go back to this resort again as it was a very relaxing place to be.


Location
View Larger Maps