Hotels in Larnaca, Cyprus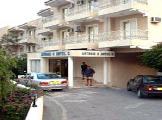 8
of 10 hotels in Larnaca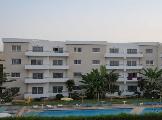 5
of 10 hotels in Larnaca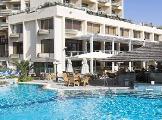 1
of 10 hotels in Larnaca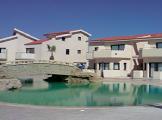 10
of 10 hotels in Larnaca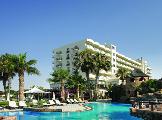 7
of 10 hotels in Larnaca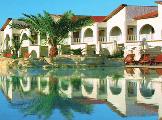 6
of 10 hotels in Larnaca
4
of 10 hotels in Larnaca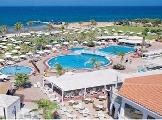 2
of 10 hotels in Larnaca
Self catering is the way, fabulous great location and ask for F block as it is newer, but the food, god help us definitely NO!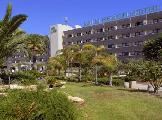 3
of 10 hotels in Larnaca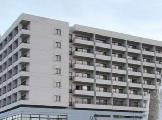 9
of 10 hotels in Larnaca
20 Reviews
Traveller Rating
Excellent

0

Very Good

3

Good

13

Average

1

Poor

3
Review Overview
Eating Out

Nightlife

Beaches
The area seemed clean and well maintained. There were a few bars/restaurants and shops dotted around the hotel but seemed quite low key.

The beach was a dark brown sand/shingle mix, this may not be to everyone's taste but it suited its purpose.

May stay here again but only if I hired a car to get around the island as it's a far way away from the centre of Larnaca (about 15 mins drive).
Larnaka is the poor relation of Cyprus all other resorts being a better standard investment having been made to bring other major resorts to a good standard the hotel itself is very good let down by the outside surroundings lack of pavements and the local amenities are also not to a good standard.
Within easy walking distance as a small number of eateries … again 'The Sussex Pub' offering English Cooking gives you an idea of the typical clientele. Walk further towards Larnaca and you come across a couple of reasonable Tavernas, and when you get to the 3 big Hotels – Lordos, Sandy Beach etc., opposite is a good Italian Style restaurant (Dianas sp?) … food was really good, but service was terrible, 20 mins to get then to take drink order …..
The place was very much aimed at the German tourist with menus in German, so perhaps atrocious German waiter service is to be expected … but food was good.
Many of bars & restaurants in this part of Larnaca are German orientated.

There is a bus service into Larnaca from outside the Hotel (No.18)… but it is not very frequent after 6pm .. every 2 Hrs or so, but it does get you to the Promenade easy enough … and at fixed price of £0.70 it's good value.
Plenty of eateries & drinking places on the promenade, but it is also popular with Greek guys driving cars with as much noise as possible .. either from huge customised engines, or from full volume sound systems … 1970's style car cruising is alive and well in Larnaca.
There are only really 2 streets with shops in, roughly parallel to sea front … most shut around 7.30
If you do miss the bus … a taxi is not that expensive, around £6 (BTW – all prices are in Cypriot pounds … equal to about £1.20 gbp when we were there)

As mentioned my reason for being there was to dive … and I dived with a set up in Larnaca called 'Dive In' … if you have any questions about the diving feel free to drop me a mail.

There appears to be plenty of beaches … either shingle or coarse sand near the hotel … or better quality down near promenade, no shortages of sunbeds for hire … or so it seemed … we did not use the beach.


Excellent resort with something for everyone
The Lythisea is at the far end of the Dehkelia Road with the beach opposite, this gets manic at weekends. There are enough small restraunts close by some with entertainment.I would definately go back again everyone we met was so very friendly and generous.
Nothing there, hotel is close to a busy junction, fire station and police station so can be very noisy! Larnaca is a taxi/ bus journey away and is very nice. Stay in Larnaca itself instead!
resort is nice entertainment is ok
Exceptionally clean. Resort entertainment not too much but they are prepairing to open a restaurant attached to the hotel in which they allready started advertising all over the place newspapers,tv, internet. They will have live mucic. Would love to go back and see if it meets my expectation on entertainment. Beach you need a car or to take the bus is 3km. I don´t advise walking because you will get worn out with the heat. The beach is fantastic. ican´t wait to visit this resort again
Just to far from anywhere, however the restaurant opposite the hotel site on the beach front was excellent.
As we had a baby with us we did not really venture out the hotel other than accross the road to get a paper. There were shops/bars/restaurants directly across the road from the hotel.

Location
View Larger Maps