Hotels in Polis, Cyprus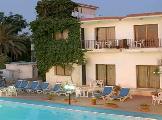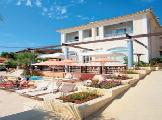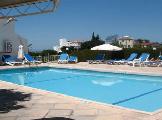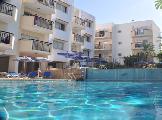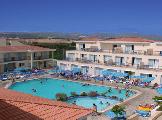 19 Reviews
Traveller Rating
Excellent

1

Very Good

9

Good

8

Average

1

Poor

0
Review Overview
Eating Out

Nightlife

Beaches
Polis is a quiet, un-commercialised small town with superb food/cafes/tavernas.
The entertainment is in the local cypriot owners that make you so welcome.
They all remember you so when you return it's like 'home from home'.
The beach is quiet and a very pleasant walk.
My wife and I went on holiday to Polis in July 2001 and ended up not taking the return flight home and stayed in the area until February 2010 when family commitments finally made us return to England.
We have many fond memories of Polis and Latchi and we made a lot of friends in the 9 years we lived there.
We especially remember (and hopefully be remembered by) Dimitri & Stella at Savvas bar, Adriana at La Terrasse, Andrea Moustakalis (all in Polis) and Lakis, Asen, Deedee at Faros and Bambos & Paula at the Village tavern both in Latchi. A beautiful area to visit and sitting on Latchi harbour or in Polis square (and probably my favourite at the height of summer) Polis camp site bar are wonderful places to have a drink and watch the world go by.
I will return for a holiday in 2011.
Bits of Polis are a bit tatty & dusty and need some TLC. However it is a working town that has to work around us visitors. The main pedestrianised zone with Tavernas etc is spotless though.

Entertainment is good food in relaxed company. No discos here. Our favourites were Moustakallis Taverna and Arsinoe (in the village centre) & CH Karouzis Taverna (near the hospital on the way to the beach)

Beach is shingly but spotless. The town campsite based on the beach offers all facilities that you need for a day.

I will revisit
The resort 'Polis' was Traditional and tidy
Entertainment was good with all types of resturants, and a lovely quaint Tea house and we watched Traditional greek dancing just of the square they were excellant.
Beach was pebbles,clean and the sea was clear and warm,and drinks/resturant close by. we had moped so went 10mins up to nxt resort of 'Latchi'for the shops/beach again pebbles, but liked the area we stayed in.

yes would visit again
Our walk to the beach was along a quiet road. The beach and surrounding area was clean and the taverna served good food.Polis has a nice little'square' with several restaurants and others to be found nearby.The bus to Paphos was direct and took about an hour.You can walk along a boardwalk to Latchi if you fancy a change any evening.Polis is for people who want a nice,relaxed time.
Polis is a lovely peaceful resort great fo people watching and a must for those who want good food.
I love fish and managed to eat a different fish dish every night for 2 weeks ! However there is something for everyone and I defy even the fussiest eater to find something to their liking.
We had a lovely day out on a jeep safari to the Akamas peninsula great fun and well worth it, also hired a car and did lots more exploring.
Lots to see , 2 weeks not enough got to go back !!!
The Beach was good had many places to stay for a bite to eat and a drink also had life guards watching over every day.
Polis remains at the moment not overly run with tourism,a nice place to visit to get away from it all.Nearby is the small resort of Latchi(a boardwalk from the beach at polis links the two)where we attended a traditional cypriot evening sampling the local cuisine and drinks.Only visited the beach once as the children found it a bit of a trek walking the distance from our apartment.Campsite located beside beach.A very child friendly resort,where children are highly thought of and catered for.Both of our children thoroughly enjoyed their holiday.Most of the resort entertainment was to be found in the village square.Local bus service easy to get about,visited Paphos twice-Aquapark definately worth a visit.Would certainly return to this particular area of cyprus for a holiday.
I can highly recommend Latchi/Polis, Latchi is a little harbour with an abundance of fish tavernas, the waiters are very friendly and the food is wonderful. We especially enjoyed eating at Faro's.

The beach is very pebbly, but the sea is crystal clear. Polis is great too, really quaint little streets, our fave taverna here was Moustakillis, they were really good with the kids and the food is lovely and reasonable too. Can't wait to go back!!!
Polis is a small village with a big heart,excellent dining and bars.
Every Friday night in the town square you have traditional dancing,other nights can bring an impromtu jamming session my local musicians.
The beach at Polis which is reached through the camp site is not a sandy beach but pebble and shingle with sun loungers payable locally.
An excellent snack bar services the beach area with food and drinks.
Location
View Larger Maps