Hotels in St. Leonards, England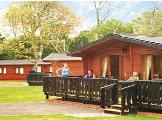 1
of 1 hotel in St. Leonards
AVOID AVOID AVOID
No entertainment during our stay due to covid so unable to comment. Very easy to drive to a range of supermarkets and into Bournemouth. NB. Car parks at the beach and country parks can be expensive and the site is remote. Longdown Farm was fantastic! Off-road cycling in the area is restricted by the lack of bridleways due to there being many conservation areas and SSSIs in the area but the access to the Hurn forest was minutes from the lodge and lovely for early runs and dog walks. NB. Dogs are meant to be kept on leads in the park and the forest.
0 Reviews
There are no reviews for St. Leonards yet. Have you been to St. Leonards?
Share your experience
with the others.
Location
View Larger Maps
Other popular destinations