Hotels in Aspro Kavos, Greece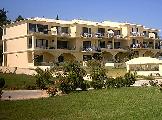 2
of 2 hotels in Aspro Kavos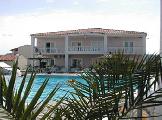 1
of 2 hotels in Aspro Kavos
11 Reviews
Traveller Rating
Excellent

2

Very Good

3

Good

3

Average

1

Poor

2
Review Overview
Eating Out

Nightlife

Beaches
After booking our holiday to Kavos,we read a few of the resort reviews and were alarmed by what we read!The general opinion of Kavos is that it is a loud,brash,and obnoxious resort for 18-25 year olds,so we weren't exactly very optimistic about our holiday!

We were based in Aspro Kavos,about 15 mins walk from Kavos itself,there is a place called the Rose Tree Taverna we found,which does good food-but is not a place to visit on quiet days!

Further down the road there were a few decent bars-the Cheers bar for sports,or the SOS bar,and Fountain bar,at the bottom of the strip.The Oven pub did a good meal,and go to Fatso's for your fajitas!

Nothing much else to say about Kavos-there isn't much to see or do during the day,apart from a very long hike to an old monastry-but we gave up half way there!

Plenty of mozzies and wasps to bite and sting you day and night,which is kind of fitting for a resort of this nature!
kavos town centre is great and full of life for all ages who like to party hard and drink it is not the kind of place for a quite night out but there is places near by for that kind of thing.in the day the place is really clean for how many people are out at night time.Me and my two mates are going back again to the same place next year.If your not sure on the age of people we got on great and are ages are 26,42,49
There are two sides to Kavos. The main strip has all the nightclubs and bars. Aspro Kavos is the quite part. As the bottom end isn't lively you have less litter on the floor. Which makes the place clean and tidy, and there are no smells.

There are not too many PR'S at the bottom end of Kavos. Which alows you to go where you choose.

I was very happy to stay away from the town. There are some great tavernas and a fantastic kareoke bar called Famous pub. It's the only family bar in kavos. Every night was great entertainment and the staff really made my holiday. Plus it was one of the cheepest bars around.

Prices for food and drink go up, once you hit the main strip.

Although there is not much for the children to do, if you are going to Kavos and you have a family, I recomend that you stay in Aspro Kavos.

Kavos isn't all bad!!
Kavos is not a very clean resort.

Entertainment is mainly loud in your face bars, playing nothing but dance and R&B. Every bar is touting for business by deploying various tactics to get you in and get you drunk.

There is a number of good eating places, and a few quieter bars showing DVDs through the day and night.

One regular we spoke to, said that the resort was two thirds less busy than at the same time the previous year.

Although there is plenty of space one the beach, the standard of the beach is poor. Broken bottles,glasses and cans scattered all over the place.

If you like to drink and party then visit. If you want a quiet family holiday, stay well clear.



Kavos itself does smell but not as bad as I had heard.

The town itself is nice however the prs at night are a nightmare I even got carried into a bar by a pr once.

Restauraunts are nice and would recomend Terrys on the quieter strip in Kavos and the Rose traverna in Aspro Kavosa as the man running it is awsome.

The only thing to do in town during the day is to sit by a pool or watch films and re runs of friends in bars this is not a quiet area and not recommendable for people looking for a relaxing holiday.
Kavos itself was very clean during the day buy messy and dirty at night but there was cleaners around the streets evey day to clean up from the night before. CLubs pubs and bars were great.
Beach was covered in bottles and rubbish.
I would love to go back again next year.
Was surprised with the cleanliness although I suspect this will be harder to maintain as the season progresses, as we saw at the latter end of our stay (broken glass etc...) Limited entertainment for younger teenagers although they did enjoy the ringo's.

Lack of beach was dissapointing although we did find a nice spot all to ourselves. Eating out was good and we would highly reccomend The Rose Tree Tavern. Dimitri was an outstanding host always happy to see all customers and tried to please all.

Trying to run the gauntlet down the main street of Kavos became impossible and of the two restaurants tried we were not impressed. We decided we didn't need to go any further than the local eateries to Aspro Kavos for value and quality.
If you go to Corfu to soak up a bit of Greek culture and history along with the sunshine, don't go anywhere near Kavos. You might as well be in Manchaster plus the sun. Low class English bars, pubs and clubs, many drunk people. No sign of Greek culture or even Greek people apart from the hotel staff. Because of the partying the beach is very dirty, full of broken glass and litter. We hired a car and discovered that this was the worst part of the island. There are some beautiful towns and beaches up north, nicest beach was Paleokartista.
The resort was excellent for us. It has to be said that this is not a family resort, there are not many family friendly places and if I had children I would definitely not come here.

For couples and groups it is excellent.

Definitely hire a quad out but drive carefully.

All of the restaurants are fab, massive portions! If you look around you will get great deals on drinks.

The only thing that I didn't like is that you are being stopped all the time by pr's and its annoying after a while!

Definitely go to aqua land, we had so much fun there! And go on the pub crawls with your reps, right laugh! We had the best holiday and hope to return at some point!
A fantastic resort to visit with excellent night life and a variety of restaurants with excellent food. Caters for all ages even us oldies 40+. Have never felt so welcome in all the lively bars.Plenty of activities especially good fun on the jet skis. Highly recommended.
Location
View Larger Maps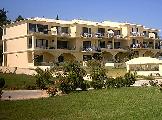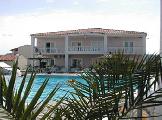 Other popular destinations