Hotels in Kassiopi, Greece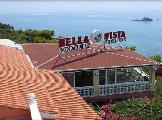 6
of 12 hotels in Kassiopi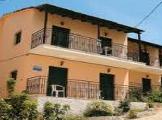 4
of 12 hotels in Kassiopi
1
of 12 hotels in Kassiopi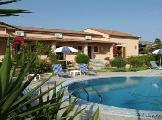 1
of 12 hotels in Kassiopi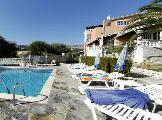 10
of 12 hotels in Kassiopi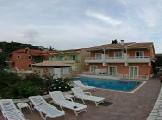 12
of 12 hotels in Kassiopi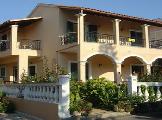 8
of 12 hotels in Kassiopi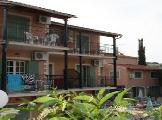 6
of 12 hotels in Kassiopi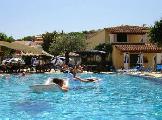 5
of 12 hotels in Kassiopi 9
of 12 hotels in Kassiopi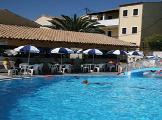 11
of 12 hotels in Kassiopi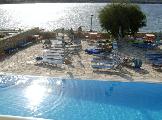 3
of 12 hotels in Kassiopi
26 Reviews
Traveller Rating
Excellent

5

Very Good

15

Good

4

Average

1

Poor

1
Review Overview
Eating Out

Nightlife

Beaches
Kassiopi is great. Enough restuarants and tavernes to keep anybody happy for a fortnight with a couple of drink only bars and two clubs too. Best eateries are Janis and The Old Schoolhouse but all we tried were good apart from one. Only bad meal we had was at Oasis - you have been warned. Costas bar great for greek dancing and Illusions for general fun and games. View from the harbour is simply stunning across the sea to Albania and its a nice area in the evening to sit and eat and soak up the atmosphere. beach is small and stony but the view from it is great and its a nice place to spend a few hours. Not many places I have been that I would return to as there is a whole world out there but Kassiopi is great and we will go back.
Kassiiopi is a wonderful little place!! we have stayed there many many times
Plenty of resataurants . a lovely little harbour
Loads of places to go to on day trips
you can hire a boat
all in all a lovely place
the michalangelo resort is excellent with the newer thompson poolarea/resuarant.set out over two sides of a quiet lane with a taverna excellent food,snack bar excellent good english bacon,and a bar for the evenings tele and music mr and mrs competions, karaoke etc excellent. and a supermarket.kassiopi can be walked to 100 meters uphill to the junction then turn right and downhill approx 1km into the down. busy high st and a short walk further to the pretty harbour.the beach is very stoney, but didnt stop us having a swim, we had a taxi on a few occasions 5 euros as the walk back in the heat was a bit tough! excellent town location not too rowdy busy in the evenings, again a superb holiday!!
Kassiopi is a picturesque fishing harbour which has adjusted with grace to the tourist industry, maintaining much of it's character, especially around the harbour area. It is a very rare example of somewhere which tries to be all things to all people and actually succeeds. There are 2 (small)nightclubs which will cater to the teens / 20-somethings till the wee small hours and small bars (Mak Mak's, Angevine etc) if you prefer it a little quieter. The bar at the Dimas appartments is also good, if you want a little excersize!
There are the usuall Italian, Tex-Mex and Chinese restaurants but also a few good authentic Greek ones (Strofilia being by far the best we found.
The beaches are stoney so take your Crocs and dont forget your snorkle and mask. There are some very picturesque coves within 5 minutes walk of the harbourside.
We will definately be back.
WE last visited Kassiopi 7 years ago and found that it had lost none of its charm.
The resort is well maintained and we noticed they have even screened the bins on the harbour front.
There is now a Happy Train which takes you to the top of the village and back free of charge.
There are numerous bars and tavernas enough to suit everyones taste.
The beaches are pebble but this is great for snorkelling. If you want sand then try the boat trip to the Sandy Beach which goes from the harbour every morning.
You must pay a visit to the bakery and sample some of the delicious cakes and pastries they have.
Everything in Kassiopi is within walking distance and there are travel agents who advertise various trips around Corfu. We would recommend a boat trip to Corfu Town where you can shop till you drop or soak in the fantastic history of the island.
Kassiopi caters for all ages, it is a really safe resort with lovely friendly people.

Kassiopi is an excellent place to stay its very quite at the begining of the season which is nice cause the trips are not full and the beaches are free of loads of people i would definately go back in May the weather was great the people are friendly and the views from kassiopi of Albania and the sea are breath taking. All english food can be bought in Kassiopi as well as trying the local cusine.
We've been to Kassipi before - just two adults - so this one with Kids was a real challenge - and it largely passed. The pebbly beach is ideally situated but poorly serviced. There's a couple of nice restaurant / beach bars for snacks/refreshments but no showers or toilets (you can use the cafe's toilets). The beach bay is very pretty though and the sea lovely - buy some cheap swim shoes for the pebbles though! Harbour is v. pretty, east coast boat trip is v. good value and a good day out, resort has plenty of restaurants catering for most tastes and ditto for Bars. Our kids were 15-11 and gave the place a big thumbs up so go there !
Kassiopi is the most friendly and safe place I have been.
it is a really nice place for something for everyone!
Kassiopi- what can I say- fabulous.
I first travelled there in the 80's and have been drawn back ever since

Kassiopi is a charming little town with a really friendly atmosphere, some really nice tavernas for your evening meal especially Boleros.
Location
View Larger Maps
Other popular destinations