Hotels in Messonghi, Greece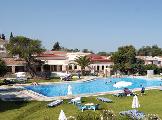 1
of 3 hotels in Messonghi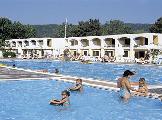 2
of 3 hotels in Messonghi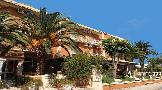 3
of 3 hotels in Messonghi
We seen three rooms and are friends saw three all were dreadful and there only thirty two rioms
14 Reviews
Traveller Rating
Excellent

2

Very Good

3

Good

3

Average

4

Poor

2
Review Overview
Eating Out

Nightlife

Beaches
Beautiful island but would stay somewhere else next time.
The resort was rife with wasps & mozzys & was really bad i would never go back.
Boring apart from Harry and Georges Bar they are brill.
Messonghi was quite a pleasant little town though very surprised at the number of stray dogs & cats wandering about. We visited a delightful bar in a nearby fishing village, & were not interested in any entertainment. The beach was clean. We certainly would not visit this resort again
Messongi is quite small and there is not a lot of culture to explore. There is a lovely beach that stretches for miles and there are a few restaurants along the way. I didnt see much night life for the under 30's so its an ideal place for people with young families!!!!! The complex has various entertainment although we did find it to be very dated-Quizes, Broadway shows etc. There were a lot of German guests who seemed to really enjoy it.There is a nice little kids club that operated for 2 hours in the morning and again in the afternoon where you can leave the children to have fun with things like painting and watching DVDs. The staff were lovely and spoke good english.For the kids there is also a childrens pool, large park, amusement arcade, little train etc. Messongi beach is split in 2 by a river. The river is situated to the side of the hotel and you can access the other side of the beach. You need to come out of the hotels main entance and turn left. You can then walk over the bridge and just past the church there is a lane that takes you down to the other side. There was suppossed to be a boat that takes you across but we never saw it in motion!!!Its a good 15 minute walk. Beware of the sun as when we were there at the beginning of June we felt like we were frying. The lotion isnt as cheap over there so its best to stock up before you go. One last thing, there arent many fashion shops in Messongi so best bet is to head to Corfu town. We only managed time to look around the old part but there is a brilliant modern town centre too. There are horse and cart rides in corfu for the children x
The beach is right in front of the hotel. The beach itself is quite narrow and consists of dark sand. At the water line it is quite stoney and has a bit of weed about. We did invest in a pair of swim shoes each as it was much more comfortable to walk into the sea in them.
If you walk to the edge of the complex where the river runs out to the sea you will see a taverna on the other side of called Spiros on the Beach. We had a wonderful meal in there and you sit looking out over the sea. You can walk around to it (about 10 to 15 minutes) or use the rowing boat crossing for 90 cents each.
There are a plentiful array of shops on the road leading to the complex - probably a five to ten minute walk. You can buy everything you can possibly need along there.
Pool was clean and tidy-had to pay for the sunbeds 2.50 euro each daily. Beach could do with a rake.Buy beach shoes for swimming as stoney. Watch out for jelly fish.Entertainmet-something for everybody nightly.
they said the beach was sandy but it was full of stones,entertainment what entertainment.
Messonghi and the nearby Morikita had some great bars and nice restaurants. Captain Morgans karayoke bar was fantastic fun and made to feel very welcome. As were Harry and Georges a great night had by all. If day trips are on the agenda don't leave without experiencing a day out with "nik the greek" a boat trip which takes you to mainland greece and around other smaller islands. You get a chance for a spot of shopping and swimming. Great day out.
It was absolutely fabulous !

There's nothing much I can say it says it all above
Location
View Larger Maps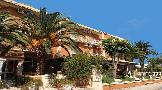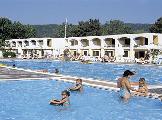 Other popular destinations