Hotels in St Spyridon, Greece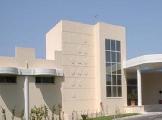 1
of 1 hotel in St Spyridon
91 Reviews
Traveller Rating
Excellent

13

Very Good

44

Good

24

Average

5

Poor

5
Review Overview
Eating Out

Nightlife

Beaches
the resort was very quiet but lovely
The resort is very small with 2 main beaches, although there is another beach around the headland - a 20 minute walk along the rocks is good fun. Very clean, although sunbeds and parasols are not cheap. One of the beaches does get a lot of seaweed, but this is normally cleared daily.

There are a few bars/tavernas in the resort, one with a swimming pool - and a couple of local supermarkets. And also a friendly travel agent (Tanja Travel) who will arrange anything you need.

Yes its quiet - but it's what we want!
resort is very quiet nothing much to do, my son went to the lake to feed the fish a few times there was no boats to hire pretty bleak if you ask me. however we did hire a car for 3 days from the local hire shop so we did escape the boredom for a bit. it is clean just ashame about the wasps and mossies flying around.
The resort is set in a beautiful location with unspoilt landscapes unlike many of the med islands.The resort was spacious and quiet, free from cars and wagons speeding past. The entertainment was not so bad but we think it could be better.We will return sometime.
Very quiet area. 2 small beaches, with spectacular views of the mountains of Albania. Just a couple of shops and a couple of bars. Beautiful views which ever way you turned.
resort very quiet but lots of scope to get out and see the island very cheaply, we are home now and so chilled.
We didn't venture to far away from the hotel, but the beach was lovely and clean with nice shallow water (very safe for young children), there are a couple of nice bars on the beach too. The hotel runs a courtesy bus free of charge to nearby Kassiopi also. If you are booking any trips out it is better to book them at the travel agents just down the road next to the supermarket as they are a little cheaper. If you are pondering whether to book it or not, don't hesitate just book it you'll love it! We did and we will be going back first chance we get.
resort was lovely ,beach wonderful again wasps were a pain
The resort was clean, remote with only a few bars and shops. This suited us fine as we wanted a quiet family holiday. We shall return to this resort.
The area was tidy, dusty but what do you expect in a hot and dusty climate,there are a couple of bars and shops off the complex near to the 2 beaches which are of a high standard and the water is quite warm, also there is a local agent near the beach for good value trips out around the island and good value car hire.
Location
View Larger Maps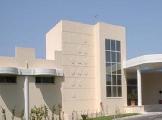 Other popular destinations