Hotels in Koutouloufari, Greece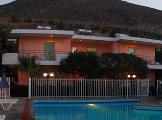 3
of 6 hotels in Koutouloufari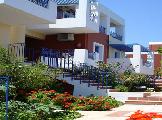 5
of 6 hotels in Koutouloufari
Go for modernised rooms, do not touch a standard one.
6
of 6 hotels in Koutouloufari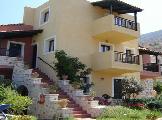 2
of 6 hotels in Koutouloufari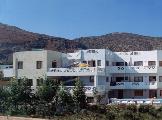 4
of 6 hotels in Koutouloufari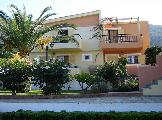 1
of 6 hotels in Koutouloufari
33 Reviews
Traveller Rating
Excellent

3

Very Good

17

Good

11

Average

2

Poor

0
Review Overview
Eating Out

Nightlife

Beaches
koutoulafari is avery traditional greek village, lots of tavernas and little bars, gallinis steikis, and mezes where our favourite restaurants, patrikos was our worst as my partner was served under cooked chicken, he sent it back only to have microwaved! didnt get an apology, staff here where really rude! my meal was also cold!.piskipiano is just a little further along with a a few more restaurants, can reccomend kostas. we like going on the beach most days hersonnissos beach was really dissapointing, and expensive 8euros for 2 sunbeds and umbrella. we decided to try stalis beach which was a lot nicer and only 4 euros! caught the bus outside big supermarket no 24 at the bottom of the hill, 2.80euros each way for the 2 of us, got of at bus stop 28.
kououloufari is a traditional Greek village that ouses character.At night it comes to life and there are numerous bars,tavernas and restaurants that ensure you have a good relaxing evening.Our 3rd visit and still not been to them all.Piskopiano is the village next door and again is extremely beautiful village similar to Koutouloufari but with its own tavernas and entertainment so there is tremendous choice.These villages are friendly and relaxing but with pleny of places to eat and they are close enough to numerousother attractions.I recommend a visit
Koutouloufari is a nice village which is more than can be said for the beach resorts down on the coast. We were glad not to be staying in Hersonissos. Stalis and Malia did not appear much better , although we did find a nice beach at the far end of Malia.
A car would be really handy if staying here.
Sunrise apartments are in Koutouloufari which is a village outside Hersonissos. It has many excellent restaurants and although we were there at the beginning of the season there were also some good bars - noticeably Nostos "Irish" Bar in Piskopiano (the next village - easily walkable). Lucy, Manos and Georgio were fantastic there and we ended up going every night instead of going into Hersonissos so I can't really comment on the restaurants/nightlife in Hersonissos. Restaurants in Koutouloufari are all good - we thought Mezes (run by Geordie/Greek family) was the best.
this village was really nice but a little out of way.we had scooter which was expensive.do not go to motorline try the english guy between koutoulafari and piskopiano im sure he would give you a better deal.loved the village for the low key nightlife.some fab places to eat and not all are that expensive for good quality food.there are a couple of nice tavernas which were great for people watching and relaxing before food.just expect the prices to be more expensive than the bigger resorts.lots of people came up the village for the rooftop views.would stay in any of the 3 villages again as long as we had a scooter.visit stalis if you want a good beach.plenty of sunbeds to choose from at good prices for greece 3 euros for 2 with umbrella.this is our 3rd time to crete so have done most of the sites but will go back to do the rest as this time was the perfect chillout resort.
Koutouloufari is not a holiday for beach lovers. It is situated on a hillside above hersonnisis so would be a good 20 mins walk down in the morning but you've got to think about the walk up-hill back in the evening.
I loved koutouloufari, I had the best holiday there. We went as two couples in our late 20's and so our evenings were spent eating late, drinking lots of wine and then a stoll back to the hotel maybe stopping in a few tavernas along the way.
Although it is only a small village there is enough restaurants and bars for a two week holiday, we ate in a different restaurant each night.
It really is the most amazing place if you don't like the hustle of a main resort

Koutouloufari is a traditional Cretan village.it is a beautiful little resort set about 1 mile up in the hills above Hersonissos.The nearest beach is either hersonissos or a good beach at Stalis a short txi ride away.Koutoulufari has many very good restaurants,tavernasand music bars.If you walk to the adjoining villge of Piskopiano you will not be dissapointed with the nightlife either as it has its own numerous bars and tavernas.You will not find any banging nightclubs or groups of drunken yobs but you will find a very friendly vibrant atmosphere with plenty to keep you entertained.On Monday evenings take a short trip to Old Hersonossos which is a picture postcard village with a beautiful town square.The roads are shut and the whole town comes out into the tavernas to eat and then take part in the traditional Greek dancing,Make sure you book a table it's well worth it.All in all the three village link into each other and are truly beautiful.From the Sunrise Apartments Koutouloufari is 2 minutes,Piskopiano 6 miutes and Old Hersonissos 20 minutes if you walk it. All are worth a visit and all have a fantastic friendly atmosphere with some good places to eat and drink.Koutouloufari is a truly wonderful setting for a holiday and I would recommend it to anyone.
We stayed in Koutouloufari. It was such a lovely quaint village feel. No highrise buildings. Lots of restaurants and tavernas. Really a lovely place. Would reccommend this resort to families, couples. Entertainment is really restaurant based. We would definately visit Koutouloufari again.
Koutouloufari is a lovely little village just the right distance from the busy town down below.

Its has narrow streets, bars and Tavernas all along, and while we were there the police stopped all the mopeds and cars after 7 so making it a pleasurable stroll in the evening.

everyone is so friendly, and not pushy we will definatly go here again.
The village of Koutouloufari is a 10 minute walk away from the hotel with many restaurants and if you keep walking Piskopiano is right next to it and a visit to Old Hersonissos on a Monday to see the Greek dancing in the square is great.
We visited star beach excellent day out and Stalis beach is a must to visit. Buses are cheap and you can catch one in the town of Hersonissos,Taxis are also great and there are plenty around if the hill is too much. Definately somewhere we will go back to. All the locals are really friendly and make you feel very welcome.
Location
View Larger Maps
Other popular destinations