Hotels in Maleme, Greece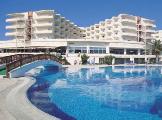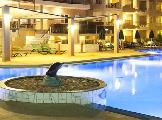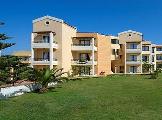 24 Reviews
Traveller Rating
Excellent

1

Very Good

4

Good

11

Average

6

Poor

2
Review Overview
Eating Out

Nightlife

Beaches
The beach was a serious let down the stones were so big you could twist your ankles however the swimming pools were excellent always kept clean.
Maleme is barren and some of the buildings are derelict. There is little to do outside of the hotel and the beach is poor. It is very stoney and the waves can be very rough making it unsuitable for kids.

I would not visit Maleme again, or Crete even.
Dead badger left on path to rot what a smell not very nice place outside of hotel. Few bars can get a good drink more than you can at this hotel don't think there was any alcohel in the drinks I don't drink at home but even I couldn't feel any affects of the drink.

If you are traveling with young children don't go anywere near the beach there is a shovel full of sand the rest it stone and gravel the waves are high and rough there is a srtong under current to.
the resort is spotless entertainment poor beach pebbly.would i visit again yes if it was a good price
Very quiet resort, but you have everything you need in the hotel if your looking for a chilled out holiday.
The resort of Maleme bay is very quiet and there is very little around only a supermarket and a telephone box, the beach is nice and you get a lovely breeze in August which you need when the temparatures are in the 40's the sea is very pebbly but once you get in there is sand. The sea was very rough for most of the time we were there. The red flag was flying therefore swimming in the sea was not aloud
Maleme is lovely. It really is a typical low key, little Greek village. Entertainment is based around the hotels, but you can get a nice quiet drink either in one of the tavernas or little bars - let's face it if your coming somewhere quiet - that's just what you want any-way and eaxactly what you'll get!
It is definatly for couples or families wanting a peaceful holiday away from it all.
We loved it here - you could escape the bustle of the hotel (if you can call it bustle) and sit and have a quiet drink, while our little girl played on the playground, looking out at the sea and far beyond...
All in all a lovely little place and just how we imagined it to be...
For a great place to eat just take a short ten minute stroll in the opposite direction from all the hotels. You will come across a lovely place to eat. It is often used by all the locals, which is a great sign for quality. Nothing better than sitting late at night on the beach with a cooling breeze coming in from the sea. On the two occasions I eat their the food was superb and the staff very friendly.

The resort is very quiet and the area is quite bleak but there are a few places nearby to eat which look nice and another town fairly close with more life.
The hotel is a little out of the way from any main town, which isnt a bad thing if you prefer the quiet.

There is a free bus service put on by the hotel or with a 10 minute walk you will find some local shops / bars / supermarkets.

Overall a very nice area.

Location
View Larger Maps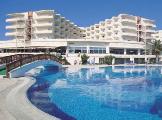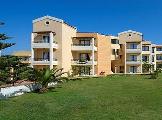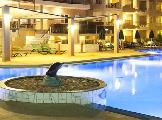 Other popular destinations