Hotels in Milatos, Greece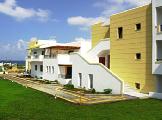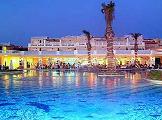 17 Reviews
Traveller Rating
Excellent

0

Very Good

3

Good

7

Average

4

Poor

3
Review Overview
Eating Out

Nightlife

Beaches
the resort is wonderful and reminds me very much of Greec 25 years ago, everyone should visit as this is a breathtaking place
Mitalos is a quiet resort but within easy reach of Malia and larger towns. We had car hire for 2 days and I would recommend this as you get to see some lovely places.
Very secluded small fishing harbour with a few tavernas, the 'no stress' taverna was really enjoyable.
Excellent resort if you want to wind down and relax as we did. About once a week some live Greek music can be found but thats about it as far as entertainment goes.
The old village is about 15 mins walk inland and well worth a look. A car would be essential if you want to explore further.
No beach. Shore line is heavy pebbles with the usual flotsam and jetsam - locals swim off the rocks straight into deep water.
Milatos is quite small and quiet. There are a lot of tavernas along the sea front, but we only tried about 4 of them. One was very popular and we went back time and again, but I can't remember the name. The tzatziki was amazing & the greek salad was also gorgeous and you get a huge portion.

There is a bar called No Name (?) which seemed to be the liveliest place in the resort. It played lots of loud music and seemed popular, but we didn't visit.

There was at least one supermarket (think there was another but we didn't find it). This had q a good selection of stuff and the fresh fruit was delicious.

There were a few touristy type shops with souveniers but I didn't go into them.

The beaches were all pretty pebbly, although the harbour had a sandy strip. The sea was clear and nice to swim in (a bit of an undertow on a few days, so take care with children). Shoes you can wear into the sea are essential as the sea bed was extremely rocky. The beaches seemed reasonably clean, although there were quite a lot of cigarette butts and empty bottles etc.
Milatos is a small fishing village with about ten tervernas, two supermarkets and a gift shop.

Pebbly small beach.

The restaurants brilliant reasonable priced and always gave you extras fruit,sweets and the local raki. We hired a jeep for 3 days went to Spinalonga, Knossos and a beach in Agios Nik.

If you want a quiet location this is for you.The local bus service twice a day stops at the bar with no name. Yes this is what it is called.
Please try the restaurant "No Stress"! It is absolute class, but be careful of the raki!! This is one of the best holiday resorts I have been to
Milatos was a very quiet village with a few apartments a very small beach a couple of supermarkets and enough tavernas for you almost to be able to chose a differant one every night for a week . No other entertainment or shops . Nearest large resort is Sissi which was either an hours walk away along the coast or a 12 euro taxi ride . I chose this resort because of its quiet location but it would not suit anyone looking for noise hustle and bustle or shopping .
Milatos is the most remote Greek resort I've been to, and the biggest downside to that was the very long transfer from the airport - almost 3 1/2 hours, stopping at just about every other hotel in Malia and Sissi along the way! Nightmare! I knew before I went that it was quiet, but wasn't expecting just how quiet and remote it is! The village is very very small and very 'untouched' with 2 supermarkets that I saw, and a handful of tavernas. The beach is pretty grim and tiny with room for about 8 sunbeds! In all, I certainly wouldn't rush back to Milatos or Angelika, but it was an ok for a cheap week. I've been to too many other traditional Greek resorts that are better situated/served to want to rush back!
Milatos is a small,traditional Cretan village. It is a very quiet resort that will suit people who want piece and quiet away from the noise of the big resorts. There are six or seven tavernas, all serving excellent traditonal Cretan food in a wide choice.
The beach is small but there are future plans to improve it.
Bar with no Name is the only music bar in the resort, it's great and we would like to thank Kostos and Ellen for some great evenings spent with them there during our holiday!
We definately want to go back again and hopefully, it will be soon!
Milatos is a lovely traditional fishing village and has not yet been spoilt by mass tourism and hopefully never will be. You can swim in the sea from the harbour and the water is clean, but it is quite a stony beach and getting in and out can be difficult unless you buy jelly shoes like i did! The Tavernas are lovely and overlook the sea and there is a very friendly bar called 'The No Name'. I would definately visit again.
Location
View Larger Maps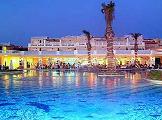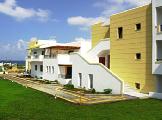 Other popular destinations