Hotels in Plakias, Greece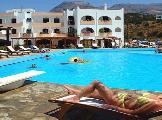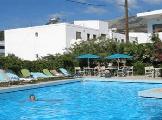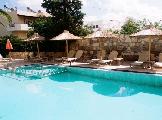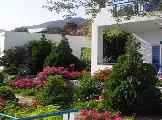 9 Reviews
Traveller Rating
Excellent

0

Very Good

6

Good

3

Average

0

Poor

0
Review Overview
Eating Out

Nightlife

Beaches
Plakias is pleasant town bigger than thought it would be and there are new properties being built.Wonderful beach stretching the length of the bay 1km with plenty of sunbeds and umbrellas.Mainly for families with the far section being naturist.A couple of late night clubs which could perhaps be busier and noisier later in the season.
Plakias is a lovely, quiet village alot bigger than I had expected. If you want Disco and loud music then do not come here. There are a variety of restaurants along the sae front but we felt the better food came from those just off the sea front. The shops are lovely and some real bargins to buy.The beach is sand and shingle but there are some lovely sandy coves in walking distance. There are plenty of walks to do and some beautiful scenary. Although the Euro was weak we felt it was not too expensive overall.I would go back again but hope the strong winds have died down as they did on the day we left! Enjoy!
Very nice little place with exceptional beauty. Lovely beach and the whole village surrounded by huge, spectacular mountains. Quet but nor boringly so and good for singles and families, with a wealth of beautiful beaches to explore, within very near vicinity of Plakias.
Great food in all restaurants and fantastic prices, even cheaper than last year and certainly cheaper than in Northern Crete!
the resort we stayed in was lovley and very central, the bus service was exellent, the main resorts of hesonisis and malia were in walking distance, the people were as usual very polite and very freindly,the weather and scenary was beutiful as we expected it would.
Beach very clean - sea a little rough as we like to snorkle but ok nearer the rocks/cliffs - there are loads of lovely walks to do round this areas - we would go back again
The bars and tavernas offerred similar food/drink, but plenty of choice. Beach got better further east (nudist area!)
This resort is execellent for those who want the ideal quiet beach holiday with everything on the doorstep. All the people on the plane that irritated me were going to Malia and Rethymenon. However you'll need a well rested holiday because the flight times from England are dreadful. The seatroom on the planes is only suitable for those four feet tall and under.

Nice beach, cheap sunbeds (even cheaper thanks to a discount from the Alianthos Beach Hotel) A charming tranquil bay with water nearly always calm and great for swimming. British newspapers available from the supermarkets at 11.00am. Very good choice of restaurants and cafes. Even an internet cafe. Hotel and restaurant staff very pleasant.

Resort slowly being invaded by hire cars. Holiday apartments rapidly sprouting in the hills. In five years time this one time quiet resort could be crowded with cars. Just like Britain. Shame.
A lovely resort with no lager lout types. Very relaxed & a great place to explore from. A car would be recommended.
Very clean ,tidy. laid back. Beautiful beach. Charming harbour;interesting shops;quite a few supermarkets and several bakeries/patisseries; couple of butcher shops and some really upmarket craft and boutiques. Plenty of interesting restaurants/tavernas with good menus.

Lots to see and do round about. Car/scooter hire is advisable though ther are busses and boats to the most popular places. Wish I was there!
Location
View Larger Maps
Other popular destinations