Hotels in Lixouri, Greece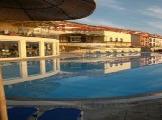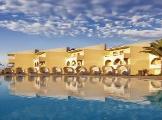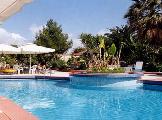 8 Reviews
Traveller Rating
Excellent

0

Very Good

3

Good

4

Average

1

Poor

0
Review Overview
Eating Out

Nightlife

Beaches
The pool area and gardens well maintained, believe next year the hotel is being renovated and the air conditioning will be included in the price not like this year,
if using the taxi's try to get the younger drivers they are cheaper they want the work the older ones do notthis info was told to us by a Greek and we found it to be true
If you go to Luxuiri try the Palatino Hotel . only 2star
no edge of town, Very comfy,Very clean & friendly place.

Very good place to relax and chill
The resort of luxouri is ok but try the south of cefalonia
its much nicer
You will only really go here if you are staying at the Cephalonia Palace Hotel, or if you are staying in Louxiri and want to use Xi beach.

Very, very quiet. A few tavernas, not really anywhere to walk, no shops. BUT thats the kind of holiday we wanted and we loved it. You can get a taxi into the nearest town which is approx a fifteen minute drive, or then take the ferry to the capital.

Xi beach is red sand, very calm and warm waters. The wooden steps down to the beach need a bit of work.

Don't be put off by the additional ferry transfer, it is no trouble and was part of the fun. A lovely, unspoilt, peaceful place.
Lixouri was lovely with ample tavernas and shops (closes in the afternoon though). Ferry good to get to Argostoli avoiding a long drive.This is a developing Island but still maintains the charm of typical Greek culture.The people are lovely.
The beach at Xi with its lovely red sands are very child freindly. It cost us 6 euros for 2 sunbeds and a parasol. If you venture further up the beach into the coves, it is very quiet but the beach is not so clean.
There are a couple of snack shacks along the beach, although we bought our lunches from a lady who comes along the beach.
Lixouri is about a 15 min bus ride from Xi Beach were we were located. A Blue flag beach. Excellent red sand gradual depth increase as you get further out. Lots of shade & sunloungers but these are all occupied by midday at peak season.

At 6Euros a day for shade and two sunloungers not cheap but we thought worth it.This area had a lot of cigarette ends and the like. Beach cleaning could have been better. There wers no wooden walking boards and the sand gets very hot.

Lixouri has lots of bars, cafes, restaurants, but we saw no signs of entertainment.
Location
View Larger Maps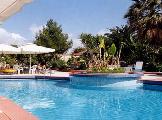 La Cite Hotel
Lixouri, Greece
forgot to mention although bedding and towels chan…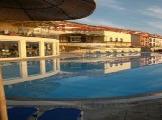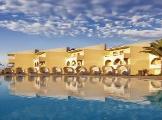 Other popular destinations