Hotels in Ialyssos, Greece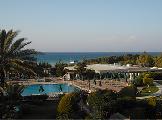 2
of 5 hotels in Ialyssos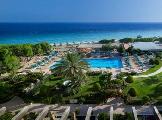 4
of 5 hotels in Ialyssos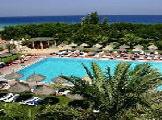 5
of 5 hotels in Ialyssos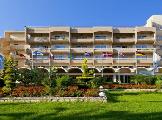 1
of 5 hotels in Ialyssos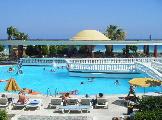 2
of 5 hotels in Ialyssos
31 Reviews
Traveller Rating
Excellent

3

Very Good

4

Good

13

Average

11

Poor

0
Review Overview
Eating Out

Nightlife

Beaches
The Blue Bay Ialyssos.

Beach needs a bit of work as walk to sea a bit painfull with out flip flops and walk inot see was waves over a few stones. Once in the water was a lovely colour but not clear I guess duw to wind so we tended to stick to hotel pools.

The Animation team worked their socks off to entertain and were great value.
It is a quiet resort outside with only a few bars and restaurants. A few supermarkets around. Not far to walk to main road through the lanes to catch the bus so it is convient If your looking for loud music and late nights Falaraki would be the best bet the beach is sand there and lovely and shallow for small children . If you are looking for cosmopolitan id stay in rhodes town LOVELY LOVELY LOVELY cobbled streets, avenues and loads of designer shops. You have the ancient ruins the castle with another world in it leather shops,cotton shops, bars and restaurant and then there is the harbour beautiful but it is more expensive in this resort for eating and drinking . Its only 2 euro on bus to get here from your resort so its a good resort for commuting .There is a little more going on in Ixia thats the next resort nearer Rhodes town.

LLayssos resort is near the airport 10 mins so there is some aircraft niose but it didnt bother us at all.

The beach is right in front of you but a pebbley beach i do prefer sand but the water is refreshing and a nice colour and clean too. You can walk along the beach right into ixia and Rhodes town but it do take a while lol
Great location with stunning views and bars/ shops and restaurants to suit all tastes and pockets. Handy for traveling around the island and visiting all the sights.
The resort was very basic. However, it was cheap to travel to other areas by bus. Trianda isn't far away. Rhodes town was only 2 euros by bus. There wasn't much entertainment in the resort. There was a small waterpark in another hotel, but this was 15 euros.
We found the area to be very clean.Didn't see any litter anywhere. We tended to drive into Rhodes Town and Falaraki so didn't really look around the resort of Kremasti that much but the one place we did find, Tommies Bar was great.It was about a ten minute walk away. We loved the beach for the breeze it offered and the shelter of the trees,but i think some real beach lovers would be very dissapointed with it.
Not too bad........could definately be better! Very crowded site, if you have booked you can have a good time. If you are still deciding our advise is that you could do better fro the same price! The hotels such as the Cosmopolitan in nearby Ialyssos appears to be better!
the resort doesnt have a lot to offer,with a few bars,taverners and supermarkets. nice if you want a walk on the seafront after tea, but dont expect to find much. if you want a quiet holiday with traditional sourroundings then this is right up your street. again be prepared for aircraft noise as the resort is directly under the flight path of Rhodes airport that is 10/15 mins away. the beach is shingle and pebble which makes walking on it painful, but once your in the sea it is sand and worth the pain!. buy some beach shoes they're worth it. nice area with some lovely backdrops for photos and nice if you want a more authentic greek holiday.
The beach at Kremasti is narrow and stony and the sea is choppy due to the location on the windy side of the island. Its hard to judge the resort properly as we went in the last 2 weeks of the season but there is a lot of bars and places to eat in Kremasti itself and a bowling alley which was good fun.
Beach was mainly pebbles and getting in and out of the water is awkward. However the shoreline provides some nice photo opportunities with Turkey as a backdrop and surf dudes fly kites offshore. Only a few tavernas and cocktail bars locally but 11 Euros will get you to Rhodes Town or the Airport. Also an hourly bus service will take you into Rhodes Town for 1.60Euro. The resort is under the approach to the airport and is subject to frequent aircaft noise.
The beach isn't great - very rocky and not very clean
Location
View Larger Maps
Other popular destinations