Hotels in Lardos, Greece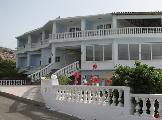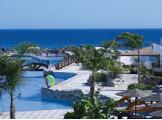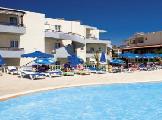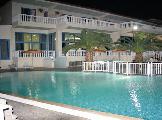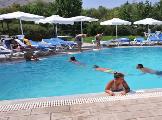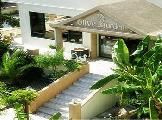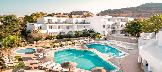 22 Reviews
Traveller Rating
Excellent

2

Very Good

5

Good

5

Average

7

Poor

3
Review Overview
Eating Out

Nightlife

Beaches
The resort was quite clean, the only entertainment here, is a good meal, followed by a drink in a local bar. This is not the place to go if you want disco's and night clubs. Suited us fine. I'm afraid the beach left a lot to be desired, but during our second week we did notice that it was being cleaned up. As we went out on the 5th of May, they didn't seem prepared for early season holiday tourists.I found this a bit dissapointing, even Lindos, and Pefkos, had no sun beds until the second week of our holiday. Saying this I would probably go again but a little later.
Generally the resort was okay. One of the days we were at the beach we were joined in the sea by human excrement!
Lardos is a nice little village, and a great place to stay though I would recommend Lindos if you require more activity during the day. Taxi's are not expensive for nightlife if you prefere to just sunbathe at the pool or on the beach during the day. This is a great resort. I would highly advise anyone to stay here.
This resort is out on its own. Lindos is a 15-20 minute cab ride away, Lardos a good 25 minute walk. There are 2 bars serving food, 1 chinese and 2 greek within 10 minutes walk (the food from the Chinese and English bar was very good).
For entertainment you had to go to Lindos, Lardos or Pefkos.
The beach was clean lava sand and pebbles with pedalos etc for hire.
Lardos beach was very stoney and rocky, it was hazardous to go into the water without footwear. However the water once you got in was glorious and clean. Beach was nice and quiet, some loud music from other complexes further down the beach but not too intrusive. Sun beds on the beach had to be paid for although beds around the pool were free!!

Only about 5/6 restaurants in the beach resort. However a visit to the village was well worth it (7 euros in a taxi there, 5 euros return) plenty of tavernas and restuarants to choose from and good traditional Greek food.
nothing going on much in the area,has a few bars which all do food,car hire is a big business & you will need one staying here.would go back for a bit of winter sun
these studios are situated in lothiarika which you couldnt really call a resort as such as its so small,the best bit is lardos villag 2km away,a nice 30 min stroll all on the flat.this is where the best bars and restuarants are.its a real greek working village too.we found all the restaurants to be good particularly roulas and the old house,best bar was yammas.a taxi back will cost you 5 euros.learn some greek and the local people will help and encourage you,not enough holidaymakers try but it`s worth the effort,enjoy.
The resort of Lardos we stayed in is dated and not very clean..But the main town of Lardos is a experience not to missed. Some fantastic food. The village of Pefkos is excellent and the entertaint is excellent.I would suggest this to young families and couples.
We were very dissapointed with this resort...and Rhodes altogether.

We found the area very desolate and the beaches were shingle/dust.

There is very little to do and although the restaurants are adequate, the standard of food and service are much lower than anywhere else in Europe we have visited. We will not be returning.
Lardos Beach and Lardos village are 2 different places which I think leads to some confusion. We stayed in Lardos village in a villa and the village itself is lovely. There are many tavernas and bars scattered around which are all excellent and really friendly, we didnt go to Lardos beach, but it didn't look all that, we went mainly into the large beach at Lindos as it was much cleaner. The resort of Lardos Beach also has quite a few tavernas and bars. I would recommend staying in the village if you like a friendly village atmosphere, but not if you want a busy nightlife. We thoroughly enjoyed it and will be returning again very soon.
Location
View Larger Maps
No 1 Specialist Travel Agency in Lindos with a fantastic selection of apartments, hotels, traditional houses and luxury villas with pools
Other popular destinations