Hotels in Alsancak, North Cyprus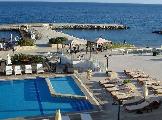 3
of 4 hotels in Alsancak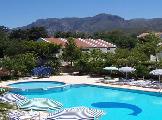 1
of 4 hotels in Alsancak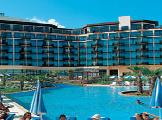 3
of 4 hotels in Alsancak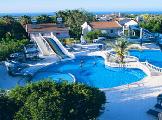 2
of 4 hotels in Alsancak
3 Reviews
Traveller Rating
Excellent

0

Very Good

2

Good

0

Average

1

Poor

0
Review Overview
Eating Out

Nightlife

Beaches
The one disappointment was the amount of litter and rubbish left lying around. We spent a day on the, so called, turtle beach. This wasn't over busy as there is no protection from the sun but the rubbish bins haven't been emptied for some time with the result being the area is completely overtaken by bottles/plastic bags/cans, etc., It doesn't leave a good impression. The west area of the island is also very much strewn with rubbish. Shame!
Kyrenia is the main resort town and is an interesting small town with a harbour.There are many boats in the harbour that will take you on an all day trip with buffet lunch included and stops for swimming,cost £15 to £20.The restaurants in the harbour are rather overpriced but you are paying for the location and views.Worth it for one evening!There are quite a few shops to buy gifts and souvenirs...don't expect the names you see in the south.There is a castle in town and well worth a look.There are kebab shops in the back roads which are very good and cheap.Lots to explore in the mountains behind Kyrenia,castles, abbeys, architectural sites.And relatively unspoilt.Famagusta,Salamis worth a trip.Visit the "pan handle" if you get the chance.
All in all its an amazing place but you would be advised to go soon,its already starting to get built up but nothing like the rest of the med.
We hired a car as we could not walk in the heat, beach, 10 minute walk but loads more to find, lovely areas all along the coast. Buses every 10 mins on the road at the bottom of the village.
I would deffinately go here again, very relaxing holiday.
Location
View Larger Maps