Hotels in Calas de Mallorca, Spain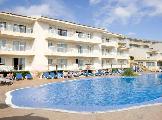 8
of 10 hotels in Calas de Mallorca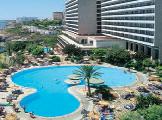 4
of 10 hotels in Calas de Mallorca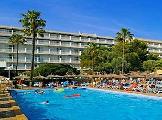 7
of 10 hotels in Calas de Mallorca
No top tips, just don't go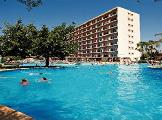 9
of 10 hotels in Calas de Mallorca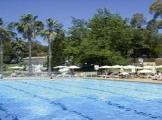 2
of 10 hotels in Calas de Mallorca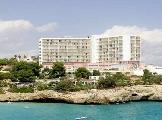 3
of 10 hotels in Calas de Mallorca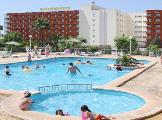 10
of 10 hotels in Calas de Mallorca
pool views
We had room 331 which was fine.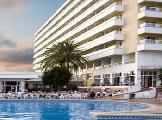 5
of 10 hotels in Calas de Mallorca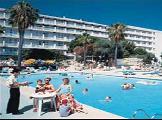 6
of 10 hotels in Calas de Mallorca
1
of 10 hotels in Calas de Mallorca
234 Reviews
Traveller Rating
Excellent

33

Very Good

106

Good

72

Average

16

Poor

7
Review Overview
Eating Out

Nightlife

Beaches
Such a lovely place, very lively atmosphere, loved the 3 lions pub, was great to relax as well, wish i spent more time in the resort centre. thought it was unfair that we had to pay for sunbeds on the beach, we were not warned we jut had to pay him when he asked as he wouldnt let us leave without paying him, apart from that, it was a lovely place, clean, hot, beautiful views, and somewhere i would love to go again
Outside the complex there are many shops and bars, I would recommend Bar Mambo who have buy one get one free on all drinks all day and there is a great chinese next door! I would also highly recomment O'Donnells bar next to Calas Park this is brilliant and a great laugh with great staff.

The beach was a five minute walk and was breathtaking worth a visit.
we found the resort would be suitable for families and 40+ couples. not the place for the clubers and teenagers
As we stayed All inclusive, we didn't do very much in the resort so It wouldn't really be fair for me to comment. We ventured in once for an evening meal, and had it in the first karaoke bar you come to right on the corner. The food was lovely, and I heard somebody say that it was one of the best places to eat, and not too expensive either.
We found the location to be restrictive for the beaches with a pushchair with near verticle steps or very steep shingle incline to get to nearest beach , as a mild well controlled asthmatic I found the steps and incline very exhausting , prices around if you brought anything were very high, a pint of beer 2.5 euros upto 5 euros, crisps 1 euro, prices for small bag of malteesers small choc bar around 1.5 to 2 euros , excursions very pricey
The beaches of Calas de Mallorca are small coves and are clean but have quite a few steps down to them. The town has a few bars, restuarants and the usual gift shops! The are boat trips from the larger cove, we went on one to Porto Cristo, which took about an hour and it was very pleasant.
I would definately go to this resort again.
The resort needs a face lift a bit grubby The entertanment was low key not for the young party animals
The beach was nice and it was a little cove
I will not be returning to this resort
Clean resort, a few bars that had the usual entertainment on if you didnt want to stop at your hotel. These usually closed at midnight. The beach is beautiful, tourquoise sea and white sands in coves. You can get a glass bottomed boat rides from the beach just by the cafe, they do not go each day it depends on the sea conditions. We went on this but had to get off due to sea sickness.


We found there wasnt that much to do at night time so id advise people to take it slow, do a bit each night rather that all in one go or you will run out of things to do, we went and had a meal out one evening, another night visited a local hotel, then did the shops bit by bit even though they mainly sell the same things.

The beach was beautiful but we prefer the pool so didnt spend alot of time on the beach. If you go down the steps by the lifeguard you can get out of a side gate and this is a slightly quicker way to get to the beach.

The resort and beaches are very clean but had to use hotel for entertainment. There is a shopping centre nearby ( 10min. ) walk, where you can get anything you might need. Overall this resort is very good with spectacular views and we would definately recommend it.
Location
View Larger Maps
Other popular destinations