Hotels in Sa Caleta, Spain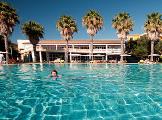 1
of 2 hotels in Sa Caleta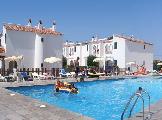 2
of 2 hotels in Sa Caleta
107 Reviews
Traveller Rating
Excellent

19

Very Good

46

Good

21

Average

15

Poor

6
Review Overview
Eating Out

Nightlife

Beaches
The cove was quiet, peaceful & of an excellent standard. The beach was clean and safe, having a very shallow gradient into the clear water. The fish were readily visible swimming around your feet. There were lifeguards in attendance, and a safety flag on the rocks. Sunbeds & parasols were for hire on the beach Swimming was a pleasure! The rocky surrounds were easily negotiable, and excellent for novice fishermen to try their hand.
The resort itself did not have any noticeable entertainment, although I mainly stayed in the complex on an evening.
Looking back I will certainly be returning. It was an extremely enjoyable & relaxing holiday.
What Resort, this hotel is no where near a reaort or a beach as advertised !
We just come from Sa Caleta. Is a quiet place. There are not many restaurants. Ocean restaurant is ok but expensive. in front there is a shopping center
There is a shop, a bar and a Chinese restaurant where the food is good, very friendly and very good prawns. We recommend
Sa caleta

Stay away, nothing to do here, expensive and if you have kids they will be bored out of their minds, nothing laid on for 8 onwards, go somewhere with a bit more to do. try Cala en Blanes, it has a water park and quite a few shops and bars with outdoor bouncy areas.
Nothing to do especially if you have young children, may suit some but not us.
Too Boring
Nothing to do.
SURROUNDING AREA - Sa Caleta has absolutely nothing to do so be prepared to stay on site or hire a car or cheaper take the bus - 1 euro fifty for the twenty minute ride to Cuitadella. I would say this resort is best suited to people with children of 8 and under as the kid's club only caters for these ages.
BEACH - First Choice describe the 'beach' as being practically on site. Yes, there is a body of water at the foot of the hotel but I would describe it honestly as a cove surrounded by rocks, rocks and more rocks. The water is crystal clear, and plenty of people were swimming in it but I wouldn't want to lie on the compacted sand as it looks like the tide never comes in. The sand is covered with cigarette butts and I wouldn't want my child to go digging with a bucket and spade.
The resort isn't much of a resort. There is a Chinese Resturant if Chinese food is something you desire on a trip to Spain. Easy walk to the next bay had much more facilities.
The beach is clean with nice sand but eggy smells emerge from bubbles in the sea every now and then. Donlt let this put you off. The water is fantastic, clear and calm.
A large section of the beach is taken up with rented sun lounges (€6 per day) with few people on them.
Sa Caleta is a lovely place and we have holidayed there for the last eight years. The beaches are clean both Caleta beach ans Sandantria Beach a short walk around the bay. Its the perfect location to spend a few quiet weeks and has a few local restrauants. Sa Quadra being probably the best of the bunch although its now under new ownership and their service is not exactly geared to the many english tourists who frequent the resort. Sa Nacra located on the side of Sandatria Bay is a lovely location where you can see the many fish on the water. However the food is mediocre and the service unbelievably bad, did I say bad ? No Appalling is the word I was looking for.

We have eaten there most years but this year June 2009 it has many problems. Slow service, Ignorant Waitresses who brought bread and butter to the table with NO PLATES !
Dirty knifes and forks, courses served out of synchronisation making impossible to enjoy a meal as a group. I would not bother EVER going there again as really it was so very bad and ruined our evening so be warned. The food was similar to a greasy egg and spoon cafe ! But at a much higher price.
The resort was clean and tidy with towels and bed linen changed twice in a week.
The entertainment was good, but did go on a little late. the beach was lovely, however there are lots of ants.
i cant wait to visit this resort again, it was so tranquil.
Location
View Larger Maps
Other popular destinations