Hotels in Blanes, Spain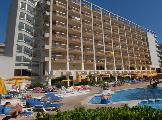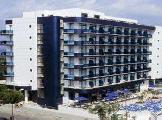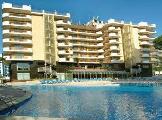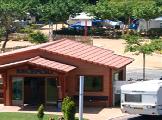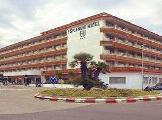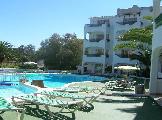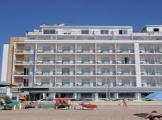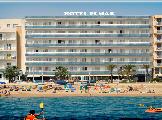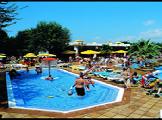 47 Reviews
Traveller Rating
Excellent

4

Very Good

17

Good

14

Average

8

Poor

4
Review Overview
Eating Out

Nightlife

Beaches
hi,me and my family have recently had a 3 week holiday on this camp site with siesta and i think they need an applause,bollocks to all that moaning that other people have felt the need to do,our caravan was first class,the reps were first class,the pool was excellent i went in it for 21 days,the local facilities were excellent ,the local people were first class .

if u knew how to get a long with them.

we walked to the local aldi took us 35 minutes ,tired the kids out but along the way we seen another side to blanes,a side were the proper spaniards lived,its not all about the gift shops and the beach its about the towns surrounding it.

at the end of the day i think the people who have complained have booked the wrong holiday,stay in england and moan.

if uve never been caravaning before/self catering,the washouts,blocked bogs ,its all part an parcel.

smile ur in spain.
The resort of Blanes was a pleasant surprise. We were there towards the end of October so may places were closed or closing. This was a bonus to us. Everything we needed was open and the resort was nice and quiet. Every restaurant, bar, shop or attraction we visited was good and the people very friendly and helpful. 'The Bull' around the corner from the apartments was great and although they only serve English food it was good food. Also recommend a trip to the Botanic gardens. We walked there. It was great. We also enjoyed the market. The Beach was nice. The sand is very coarse and the sea goes very deep very quickly. I would not be happy taking young children. All in all we had a great time and we will definately return.
The apartments are set about 3 blocks from the beach (3/4 minute stroll straight down the road). The beach is clean and sandy. It gets busy at weekend with all the locals coming down to top up their tans! The water is always clean and clear.
Loads of restaurants and bars along the beach front. We enjoyed the fresh fish served in any of the restaurants,but they did very good pasta, pizza, etc, too. Some English and Irish bars too if you like.
Blanes (locally pronounced Blan-ez) is close to Barcelona by bus or train (but we didn't try that). I doubt you will be disappointed with this resort.
blanes has a lovely long prom were family and couples can go a nice strool on a cool summer evening you will find some nice cafes on the way to sit and watch the world go bye blanes also has a great monday marker also has a nice little town transport is easy to locate and not too expencive busses take you to most of the other resorts if you want a lively holiday this is not for you but you will find lively resorts a bus or taxi ride away blanes has a good english cafe also irish and scots cafes and bars and quiet a few spanish if you want a good stake you will find the stake house by the beach a good deal for your money we are going again this year
Blanes is not that good to be honest. There was no entertainment, unless you were a Dutch teenager. In fairness, we couldn't really walk anywhere as my husband had a bad back, but we did manage to have a look at the marina which was quite nice, but mainly restaurants, no bars that we could see. We went to Loret one afternoon and that seemed much livelier, so if you're looking for a resort with plenty to do on an evening, go there! The beach was ok, but not really like the med. It shelves very steeply so kids can't paddle much and the sand is gravelly. It's easy to get the train to Barcelona for the day.
Blanes is a a small fishing port/town and is different to the likes of Lloret or Santa Susanna. However the out of town area towards Malgrat where the hotels Blaumar, Blaucel and Beverley Park are located does have some similarities to the aforementioned towns.
Blanes was nice, clean enough, the odd smell from drains from time to time, not much. Not a lot in it to do, loads of "pound Shops", towels, cloths, handbags etc. Lloret 10 mins away in taxi or bus, but aimed at 20 year olds, Blanes done me fine (i'm 43). Would highly recommend KD's restaurant and bar, food was lovely, big fry every morning, and Moira and Richard couldn't have been nicer, thanks u2. We would stay in Blanes again.
blanes is very beautiful, but so boring. the food all comes with chips, we struggled to find any late night entertainment. buses to any of the other resorts return too early in the eve for you to be able to spend eve out. train station was miles out of the town. if you want to lay on beach then it's perfect!
The resort was clean,and tidy.
The Beach was clean.
We did not like having to watch Football, we found it difficult to find a place to eat or have a drink, that was not showing Football on TV screens.
you wont a better family resort than blanes beautiful long beach choice of resturients plenty of shops and good coffy bars very clean and very nice people
Location
View Larger Maps
Other popular destinations