Hotels in Calella de Palafrugell, Spain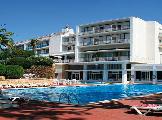 2
of 3 hotels in Calella de Palafrugell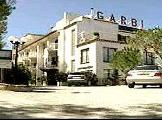 2
of 3 hotels in Calella de Palafrugell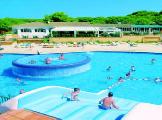 1
of 3 hotels in Calella de Palafrugell
9 Reviews
Traveller Rating
Excellent

1

Very Good

6

Good

2

Average

0

Poor

0
Review Overview
Eating Out

Nightlife

Beaches
Beautiful scenery, we frequently walked from Port Bo [which is about 5 minutes from the campsite] to the beautiful La Franc, sandy beaches, but the sea is very deep near to the shoreline.
this is the 8th time we have been to blanes and the 1st time to la masia and found it to be excellent value for money, the pool is one if not the best we have found and the staff were friendly and played jokes with my youngest son who was in his glory, there was a life gaurd on at all times when were at the pool. although the flys were a pain at times i'd rather deal with them than the mozzies. we traveled down with siesta who were very friendly and not pushy and were always on hand to help when needed.the only down side i found was that there wasn't a club house at hand to use which would of helped to have brought holiday makers get together, but we did go round to camping solmar which was just about 50mt's away,
the other thing was the distance from our accomadation and to the entrance of the site which for the hard of walking and elderly could be a bit of a problem, but besides these two issues i would still go back again.
Calella is a lovely, pretty and quiet resort , very popular with the spanish at weekends and holidays. There are a fair number of restaurants which can range from fairly cheap ie La cLOVA to very expensive. There are lots of places to see locally so a car is a must ie llafranc, tamariu, pals, palatellada, st anthony de calonge, aigua blava, gerona etc.
weather can be a little unpredictable, especially early or late in the season as this is northern spain an is quite green.
What can I say, a beautiful place that we return to year after year. All our friends think were mad going back to the same resort but we love it so much we can't and don't want to risk going somewhere else. The tiny town of calella if gorgeous with some fantastic restaurants and winding streets, very similar to Cornwall. Just a short walk along the coastal path is Llafranc, a lovely horseshoe bay with a gently sloping shingle beach a very nice place to enjoy an early morning coffee or an evening meal. Pallafrugel itself is a great shopping centre and the town square has several lovely restaurants and the market. And - there is a Lidl for all us self caterers - brilliant.
If we won the lottery THIS is where we would live it is SO nice. Go there, you won't be disappointed.
Calella De Palafrugell is a very Spanish destination and therefore wouldn't suit those seeking English style pubs/disco/clubs etc.
It is an extremely pretty village which is very unspoilt and retains the original fishing village atmosphere.
It has 4 small beaches divided by rocky promontories and a good selection of retaurants & bars. Not entertainment: everything is very low-key here.
A beautiful area with lots of interesting towns & villages to explore.
What a great little town, lovely and clean. No loud music and boozy groups. We had a very peaceful three weeks and are going again this year.
C. de Palafrugell is a picture-postcard resort with 4 or 5 little beaches dotted with fishing boats, a dozen or so bars and restaurants, and a handful of shops. Nearby Llafranc (walkable) and Tamariu both equally charming. Lots of other small resorts within a 30 minute drive (though better heading north than south). Plenty of 2/3 star hotels to choose from in C. del Palafrugell, Llafranc and Tamariu. On reflection, we felt Hotel Alga was a good choice with the pool being a bonus.

Found lots of nice restaurants in the area (try Mas Oliver in Palafrugell). Hilltop town of Begur is a nice place for an evening stroll/meal. Gardens at Cap Roig were lovely. Girona is well worth a visit. All in all, a great low-key holiday destination.
Have been to Calella Palafrugell numerous times both as a couple and as a family, very relaxing clean resort, enjoyed it so much already looking to return (have had 2 yrs trying other resorts....not a patch on this one)thinking this year of making our own way there anyone any tips?
beach gravely sand. entertainment needs working on
Location
View Larger Maps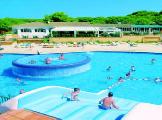 La Siesta Camping
Calella de Palafrugell, Spain
This was our third visit to La Siesta and my first…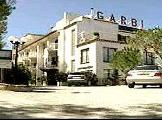 Garbi Hotel
Calella de Palafrugell, Spain
This is a lovely hotel situated in a pine forest o…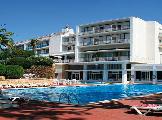 Alga Hotel
Calella de Palafrugell, Spain
We booked a Double Garden Room at Hotel Alga with …
Other popular destinations