Hotels in Pineda de Mar, Spain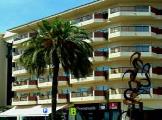 1
of 8 hotels in Pineda de Mar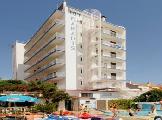 6
of 8 hotels in Pineda de Mar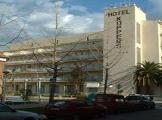 8
of 8 hotels in Pineda de Mar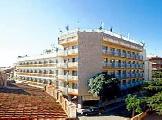 3
of 8 hotels in Pineda de Mar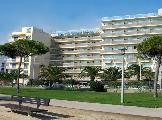 4
of 8 hotels in Pineda de Mar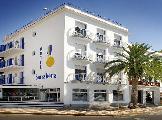 7
of 8 hotels in Pineda de Mar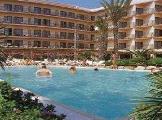 5
of 8 hotels in Pineda de Mar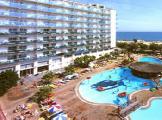 2
of 8 hotels in Pineda de Mar
104 Reviews
Traveller Rating
Excellent

15

Very Good

44

Good

30

Average

12

Poor

3
Review Overview
Eating Out

Nightlife

Beaches
Very rundown resort dog mess on streets and beach, toilets on beach area are all disgusting needs a good clean up nothing to do here but the excellent hotel Pineda Splash to stay at.

The beach is actually sharp sand and deep water and very windy. Calella is better but only just, poor shops all too dear can buy it all back here for half the price.
Nice place, clean and peacfull. nice place 2 relax for a week and get away from the hustle and bustle. Beach is clean which was suprising
Pineda and Calella are nice resorts with calella being the biggest. There are plenty of shops, bars and restaurants but the euro hasn't made them cheap to use anymore. One lunch of chicken and chips with 2 beers 2 cokes and two small ice creams cost us 45 euros in one place in Pineda.
A very Spanish town, if you are looking for loads of British bars ( there are only two ) go elsewhere.
Great beach of sharp sand but it does shelve steeply into sea
Trains run every half hour to Barcelona and to Malgrat in the oposite direction.
The resort is quiet and has a long beach area. We walked to the town which is along the beach and about 10minutes away. The train station is located there and gives you access to Barcelona in about 1 hour. The opposite way (to the right as you access the beach from the hotel) you can walk to Calella, we visited in May and there was a little more to do in the town.
We felt very safe in the resort and it is very relaxing. Not recommended if you want lively night life etc, but a good gettaway for us.
overall the surrounding resort was kept to a clean standard.entertainment was found in the local pubs/bars etc,rated this low as we didn`t venture to the pubs/bars at night.beach standard was minimal as we didn`t go on to the beach.we would visit this resort again but at a different hotel.
real authentic spanish resort-where you mingle with the spanish people.not a lot of the older spanish people speak english- but why should they?
nice quiet resort perfect if that is what you are looking for- if not could be your holiday from hell.
not a lot in the town but very quaint and pretty. also very safe. i liked pineda a lot.
lots of places to visit in the area- blanes, tossa de mar are very nice. also if you are in this area you must take a trip to barcelona which is a beautiful city and i would recommend everyone sees it at least once in thier lives.
beach is massave and goes on for ever.
not any good for children as it drops sharply and sea is quite choppy.
any one with children i would recommend they try the little coves between callela and san pol de mar- very pretty and safer.
they trains are cheap and regular and it is a brilliant way of getting around the area
the resort is very typically spanish, with only 2 british bars which is a good thing in my opinion.beach is quite shingly not sand castle building material.the sea shore is not suitable for small children as the sea is quite rough and quite deep near the edge.very good long stretch of beach that is ideal for runners and cyclists.the train runs along the side of the beach, ideal for day trips to barcelona etc
This resort was a bit tatty where we stayed was really ugly with a lot of building going on.you had to go through an underpass to get to the beach as the trains ran the length of the seafront. The smell in the underpass was awful and I would be reall worried about going through it at night.The resort next to ours was much better Callella.you could get there on the little put put train so we mainly went there.
I am sorry my report on this holiday is very negative but there is really not a lot good I can say about it.Will not be going back.
Pineda square where everthing was is a 10 min walk and callella in the other direction longer. Enough to do for families but im sure teenages would struggle. Beach over road was never overcrowded but be warned that sea shelves very quickly not at all suitable for young children.A laid back place ideal for young families
Location
View Larger Maps
Other popular destinations