Hotels in La Pineda, Spain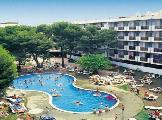 2
of 3 hotels in La Pineda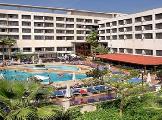 3
of 3 hotels in La Pineda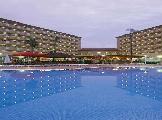 1
of 3 hotels in La Pineda
51 Reviews
Traveller Rating
Excellent

4

Very Good

30

Good

11

Average

5

Poor

1
Review Overview
Eating Out

Nightlife

Beaches
The beaches were beautiful and very clean, with free showers.

I would visit this resort again tomorrow!
Resort perfect for young children but if you looking for loads of bars shops and good live entertainment la pineda probably isn't for you!
Nice and modern, toilets on the beach ramps to get up and down small number of shops which maybe a little expensive, but hey ho, and spacious clean areas of modern seating and water fountains and features.
Beach was clean and sandy,lots of lookie lookie men and hair braiders.
Even tho we didn't need them a choice of restaurants and bars
Normal type of shops.
La Pineda is a lovely resort not far from Salou. It has a good selection of shops & bars and the beach is fabulous. The Aquopolis waterpark is in the resort and is a great day out. You can get cheap bus tickets on the front for travelling into Salou, Cambrils etc.
The beach was gorgeous just a shame the locals feel the need to harass you constantly.
I just wanted to lay on the beach and relax and was harrassed by locals offering massages, hair braiding and selling cheap rubbish like fake sunglasses
The beach is only a few minutes stroll from the hotel and the Prom; all along the front was a delight to use.
PINEDA VERY CLEAN BEACH VERY GOOD BUT NO SUNLOUNGERS ON IT
the resort of la pineada is about a 10 minute bus ride from salou nd 15 minutes to cambrills and theme park 1.75 euros to salou 1.95 two other or a open air train 3 euros round trip which takes about and hour the taxi from theme park to hotel was 13 euros and the theme park is great but again buy you tickets on line not from the reps or at the theme park much cheaper we paid £50.00 for a 14 day pass and the reps wanted £40.00 for a one day and theme park 73 euros for the same the travel agents are dear as well book before you go online and save loads the resort has lots of shops and bars but is very quite the beach is perfect and the water very warm the bus service is first class but the drivers can be a bit mad at times salou has lots of shops and bars and clubs but again not to noisy most of the bars show english football and soaps and speak good english make straight for th tabacs for your cigs and backy we paid 23 euros for 200 royals and 35 euros for golden virginia 50 gram packs 10 in a pack if you buy anything over there the spanish will not bargain with you the price you see is the price you pay but all the other shops will drop the price greatly ie a barca football shirt is 69 euros but most shop will sell for about 35 euros but bewere of fakes if they are cheaper then that more then likely are fake ones but cambrills salou cap salou and la pineada very clean and we never seen any trouble from the bars or clubs just good old english fun
Location
View Larger Maps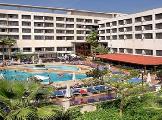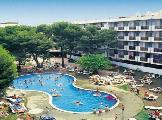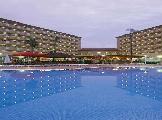 Other popular destinations