Hotels in Arillas, Greece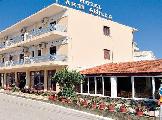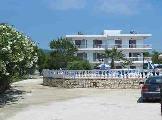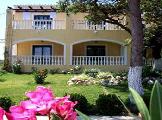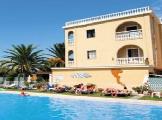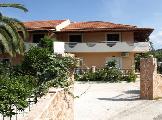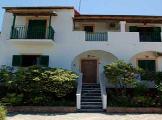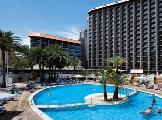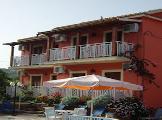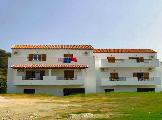 28 Reviews
Traveller Rating
Excellent

9

Very Good

13

Good

6

Average

0

Poor

0
Review Overview
Eating Out

Nightlife

Beaches
the resort of arillas was very good.
the beach was very clean there are boats for hire if you want some fun there is a few cafes on beach front beautiful scenery there is a few other tavernas close by the re is a couple of pubs close by open till about 3am
Arillas is superbly clean with the locals and businesses cleaning it up and encouraging holiday makers to keep it that way. Entertainment when we were there in May was somewhat limited to watching the sun go down and the odd bar with music playing. No doubt in peak season it comes more to life, although I cannot ever see it as being a youngsters playground. It is more for couples who want a relaxing quality holiday. If you just want beer, sports bars, etc. - like Blackpool, then you should go to Sidari or Kavos, which will suit your needs far better as you'll find Arillas too quiet and sophisticated!
Beautiful, unspoilt resort. Natural beach and countryside. Wonderful family tavernas and restaurants. Bliss
A lovely peaceful resort. Plenty of places to eat, every one of them good home made food. If you want to chill out and relax in gorgeous surroundings, it is the place for you. Locals are very friendly, warm and genuine. It will be our 7th time there this year and cant wait to go back.
arillas is a easy going resort with plenty of places to eat and drink ,ideal if you want a laid back holiday on a long sandy beach
resort beautiful and tranquil only a hand ful of taverns but this is what we like not for people who want an active night life also beautiful walks.
The resort was clean and you often saw the locals tidying up and cleaning as they went along.

There were a couple of music bars that were buzzing for the younger visitors and lots of great restaurants and cafe bars to spend the evening in.

Beach was beautiful, clear blue water that was shallow and very safe for younger children. 2 sun beds and an umbrella cost 7 euros per day. There were a couple of banana rafts, but not too noisy or crowded.

Arillas is a good resort for all..families and couples (young and old). This is where the locals live and stay all year round. I would definately recommend this resort and hope that it doesn't get too commercialised in the future.


Arillas was a lovely resort we fell in love with it. the restaurants and bars were of a good standard and the food was fantastic we tried most of the restaurants and every one was really great. The beach was amazing the sea was so clear. there was a few windy days and we loved it as the waves were such fun. The people were very friendly especially the boys in the Gratzela who made our holiday with their friendliness and their sense of humor. All in all a good place to visit.
Arllias is a lovely resort, popular with Greek people as well as other nationalities. If you want British pubs and lively bars this place is not for you. Beautiful, peaceful town, safe sandy beach. The only negative thing is the Tiger Mosquitoes, which are vicious in August - there may be fewer of them earlier in the year, but when we went they were a nuisance at night - not put off by any insect repellant or sprays etc. you will get bitten be warned!
Walking to Ag. Stefanos is lovely (the donkey track) but take plenty of water as it is very very hot! Also a walk to Afionas to watch the sun set is wonderful (if steep!)

They could do with someone to clean the beach (this is a minor complaint - the real problem lies with selfish people leaving their rubbish -especially cigarette ends on the beach) If you go to the beach, take your rubbish to the bins (of which there are plenty, so there's no excuse!)
Well done to Corfu for having Recycling bins as well!!!
Keep it up. (Blue bins with Avakuklosn written on them)
Arillas is one of the most beautiful places I have been to in Greece.
Best places to eat and drink: George's cafe and Hellen's creperie- gorgeous Greek Crepe - greek salad in a crepe.
(Hello to Hannah and George) great value and service,
lovely smoothies and little internet cafe as well.
Brouklis taverna http://www.brouklis.com/
a very traditional tarverna - with a large selection for vegetarians: ask what's on offer that day, as it varies from the menu, fantastic service and friendly staff.
Also Alex's supermarket and Mastrogiannis market and Ina's shop sell soya milk - hooray!
Arillas is Thavmasia!


Location
View Larger Maps
Other popular destinations