Hotels in Ipsos, Greece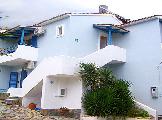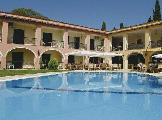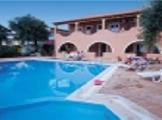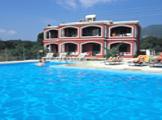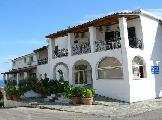 23 Reviews
Traveller Rating
Excellent

1

Very Good

9

Good

9

Average

4

Poor

0
Review Overview
Eating Out

Nightlife

Beaches
We travelled in September, so all the night clubs were closed, entertainment was limited to around two karaoke bars another busy bar and half a dozen quiet (empty) bars. The beach is sufficient narrow and shingle, the water is very clear and safe for children we generally drove to the quiet gorgeous beach at Issos. We hired a boat for the day €65, Leon's boats (a very nice chap), which is at the far (Dassia) end of the beach swan in coves and empty beaches.
If you driving or riding a moped (or even crossing the road) be aware of the local drivers who are hell bent in getting past the car in front, they speed and overtake everywhere.
i thought the beach could be cleaned up a little more as it was full of litter
Ipsos is great, Nice and quiet during the day but busy as night. Bars and resturants are great!

Beach, not overly impressed with as its right on the road and not very wide.


ipsos is not for everyone but suits us, clubs and bars catering for all ages and tastes. shop keepers, bar owners, car hire and restaurant owners are very genuine friendly people that make you feel really comfortable and genuinely remember you year after year
The location is great. Annaliza is situated in a quite street with a newsagent/gift shop, car rental office, Chinese restaurant, Italian restaurant, traditional Greek taverna and several small bars along the road to the main street and beach. The main beach front is 200yds from the apartments but is around 1 mile long with restaurants, bars, clubs, pharmacy, etc. All facilities face the shingle beach which slopes gently and has all watersports facilities plus jetty for BBQ cruises, glass bottom boat trips, etc. I can recommended Stathis restaurant on the beach front, The Hairy Lemon & The Greek Kitchen on the same street as the AnnaLiza for great food at reasonable prices. Our party of 5 adults & 2 kids ate in each with drinks and 3 courses and the bill never came to more than E100 (£10/head !!!)
Ipsos is overlooked by mountains with the bay looking over to Corfu Town & Mainland Greece in the distance. The location gives some great photo opportunities. The local bus runs into Corfu Town from the end of the street, plus all the excursions to AquaLand, Island Tours, etc also run from here. There are 2 tourist offices on the main strip which will book excursions. We always price matched between themand are much cheaper than booking through reps, for example Aqualand costs E27/adult - E20/child inc transfer & entrance. One note take plenty water 7 sandwiches to Aqualand as you'll end up paying E5 for a hotdog! An abudance of nightlife from quite bars to Irish pubs and nightclubs with entertainment caters for everyone. There are plenty of shops from fashionable boutiques to the usual gift shops selling anything you don't want. Amusement arcade in the middle of the main strip will entertain the kids whilst there are an abundance of car rental offices too for your island sightseeing.
Ipsos has plenty for everyone without being Blackpool in the sun!!
pebble beach, very narrow. good restaraunts and bars, especially " the hairy lemon" bar, run by 2 great people, costas and irene. good food, with bitter and magners cider available.
probably would visit this resort again but as only first time visitor to corfu will most likely go to a different resort to compare with ipsos.
Ipsos is the resort....in high season popular with the youngsters who love boozing into the wee hours...at this time of year it was lovely and quiet...
I have to say that the EU blue flag beach was the dirtiest I haver however was absoltuelye ever seen....broken glass, beer bottles and I reckon you have filled a large skip with the amount of rubbish...such a shame....the water however was crystal clear....
The resort did look a little run down with broken paving stones and derelict business's....hpoing this was because it was end of season...
The bars and restaurants are very good and reasonably priced...
we will be returning and hope that slightly earlier in the season the resort is better maintained
not much life in october so would go back in september
the best bars to go in are the 3 brothers the staff r friendly we went in there every night on our way back to our hotel n we went in to the irish bar called the temple n cacoon n the old tree it was an excellent holiday mite be going back next year

The resort is very clean, as for the resort entertainment I really wished I had been single again! so many youngsters having a great laugh. some good nights out Dinos for a lovely evening meal family run and so cheap and excellent.
What ever you do please book a day trip BBQ WITH HOMER & SOPHIE it was our best day of the holiday, I was with my husband 15 yr old son,16 yr old daughter, older sister with her husband. Homer is the captain he does the trip with his sons they are all so lovely and kind you will not believe it Sophie is his wife after the trip i went back to see her to say thank you and give her a hug.

Location
View Larger Maps
Other popular destinations