Hotels in Paleokastritsa, Greece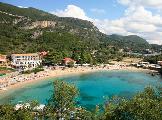 1
of 7 hotels in Paleokastritsa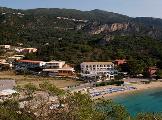 3
of 7 hotels in Paleokastritsa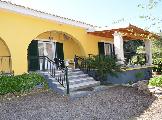 6
of 7 hotels in Paleokastritsa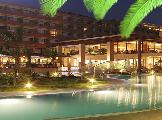 7
of 7 hotels in Paleokastritsa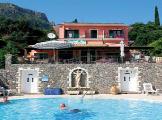 5
of 7 hotels in Paleokastritsa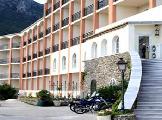 3
of 7 hotels in Paleokastritsa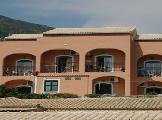 2
of 7 hotels in Paleokastritsa
21 Reviews
Traveller Rating
Excellent

2

Very Good

6

Good

11

Average

0

Poor

2
Review Overview
Eating Out

Nightlife

Beaches
restaurants in this area exellant,staff very polite
Paleo is strung out along one main road about 2km long. It is on a kind of peninsula surrounded by 5 small bays. There are a further 15 or so remote beaches only accessible by water taxi.Boat trips and self drive boat hire from the bays. The scenery is stunning and is probably among the most photographed in Corfu. There are many good tavernas, some better than others, but none bad. The nearer to the bays and the better the views, the more expensive they become.No burger bars, chinese restaurants, curry houses or kebab shops here. A few gift shops.A handful of bars and one nightclub in high season. Not over developed, and not an 18-30's attraction. There appear to be one or two very good hotels offering some low key entertainment, but not a karaoke bar in sight.
There is a bus service to Corfu Town, but to get the best of your stay, you should have your own transport or enjoy walking. A lot!! If you stay at the far end of the 'resort', be prepared for some steep inclines on your walk back to your accomodation. And when they say 'in an elevated position', they are not joking.
Very lush and green scenery, truly friendly Corfiot people and thoroughly recommended for a relaxing holiday. I would recommend you get out into the hills and villages.
The resort is very pretty and everywhere was very clean. We went out of season so there was virtually no entertainment and very few bars were open. The taverna's that were open were excellent and we never had a bad meal anywhere. It is quiet a way from anywhere so expect to travel for shopping and sightseeing but public transport is good if you don't want to drive. Wew ould definately return
Paleocastritsa is a beautiful place to visit and I would go back there again IF I ever go back to Corfu.

I'm afraid that generally I found Corfu and it's beaches to be unclean and run down and my least favourite Greek Island. Driving on Kerkyran roads is an experience all on its own.

Having said that we had a lovely holiday and if you are going to Corfu do try and visit the monastry at Paleo (the olive oil they sell is divine); take a trip on the Yellow Submarine; try and visit the Messonghi area; try and visit Kerkyra and it's shops; have at least one meal in the Agni Taverna (and get yourself on the webcam :) ).

It isn't all bad by any means but certainly our least favourite.
Monastry to visit at the top of the hill, amazing views and well worth the walk up the winding road! Nice cafe at the top too, boat trip to paradise beach is good value but take beach shoes as the beach is stoney. Good choice of restaurants, very low key and quiet. No discos, or night life after 11 ish! Ideal resort for a escape from it all holiday! Water is colder than usual for Corfu, but fine once you are in. Clean beach and water.We loved it!!
There is a good snack bar at the Agia Triada beach which is almost opposite the hotel down about 30 steps. We had a couple of salads from there with no ill effects. Small shingle and sand beach. Our favourite restaurants were Nausika [no not nausea!] which is just a few yards from the hotel and the Paleo grill a couple of hundred yards towards Paleo, ask for granddads wine! We thought the Belvedere a bit over rated and over priced, but the views across the bay are lovely. Another good place for the views is the Tango bar which is accessed by either 71 steps up or walk along the road [up hill of course!] and enter at street level.
Paleokastritsa has virtually no entertainment and very few shops. This is a quiet, relaxing resort to totally chill out at. If you can get up to the Golden Fox hotel and the Bella Vista restaurant at Lakones do so, the views down to Paleo are stunning, however the prices for refreshments are double! It is possible to walk there through the olive groves, sign posted from the road down to Paleo, or via the road. Allow a couple of hours to get there, or hire a car for e33 per day from next door to the hotel.
All in all, wonderful, so please don't tell too many people about it. We will be going again.


The beach was a 3 minute walk from the Paleo Inn, a small pebbled bay,with a taverna on the beach.

There are many Tavernas to choice from, you were spoilt for choice.

The main harbour at Paleokastritsa is about a 30 minute walk many Tavernas on the way to eat and drink and to admire the views. The Harbour is lovely, plenty of boat trip and small little sandy bays, the beaches are very clean.

The monastry on the hill is well worth a visit beautiful full of history with lovely views and a small taverna.

If you love walking then a walk up to the near by small Village Lakones where you can see for miles. 45 minutes up using the donkey trail and a 2 hour walk back via the road.

I loved Paleokastristsa and i will definately be returning again.
Paleokastritsa is very beautiful, but of cause you get your area's where it's a little run down in but you get that anywhere. The walk to and from the beach at the bay was a bit of a challenge at first but as the days went on it became natural there are not alot of footpaths so walking on the roads is the norm but you do get used to it! and get fit into the bargain! 9/10
This a lovely resort for families or people looking for a quiet, chilled out holiday. There aren't many bars in the main centre of town (although there are a few on the outskirts) but I didn't think this was a bad thing! Loads of really lovely restaurants, most with views over the harbour or the bay. We didn't have any bad meals the whole time we were in Paleo and all of the restaurant staff were really friendly.
Generally the resort is very clean but as with other areas of Greece there are a couple of stray dogs lurking about. However we didn't find any of them to be aggresive so don't worry!
The beaches are quite rocky and more like coves but they are very nice. If you go to Paleo during high season I would recommend going to the beach early to guarantee a spot! As with everywhere I have visited in Greece the sea was clean and warm and very, very blue!
Generally very nice , but the busy road through kind of spoils it a bit.

Nice coves ,not much evening entertainment just restaurants mainly, but this place is great for relaxing.
Location
View Larger Maps
Other popular destinations