Hotels in Pelekas, Greece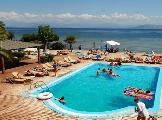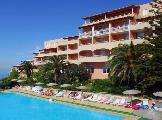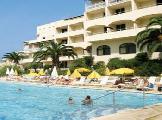 23 Reviews
Traveller Rating
Excellent

1

Very Good

6

Good

6

Average

6

Poor

4
Review Overview
Eating Out

Nightlife

Beaches
Not what I would describe as a resort at all. One hotel one mini market (have to order in cigarettes) one taverna and one restaurant on the beach.
tiny beach down a steep incline do not take children the only good thing was the view
the resort was clean. entertainment daytime at the pool a wast of time. never visited the beach.had to hire a car to to get about and have a good meal.
The hotel was up a mountain nothing else there. The hotel did run a bus to Corfu town but this had to be pre booked else therre was a taxi but this was very expensive. There was a taxi half hourly that would take you to the beach or back but did not venture down as the smell was horrific. I would not recommend this hotel to anyone.
Not so much a resort as there was nothing there apart from the hotel. They did run a mini-bus to the beach but the road was so steep we gave it a miss.
This resort was very poor, I'd advise anyone not to go.
What resort. One hotel, 2 mini markets, 2 tavernas, a beach & a beach bar/cafe. Not much here. Beach is small & sandy. Nothing much to say about it. Oh! You can hire pedallows from it.
Scenery is nice.
Weather was hot & sunny, thats the main
thing.

Stayed at the Yaliscari from 18th to 25th June and was amazed that this was sold as a 5 Star hotel. The food was okay and nobody would starve with the range of food but I have had as good in a 3* and definitely much much better in the 5*'s we have stopped in before. The restauraunt service was very slow which really came down to the Bulgarian students who were doing the work not being shown or told what to do. We had to wait 3 hours before our room was ready, which seemed to be the normal waiting time. The reception is total chaos most of the day with people complaining about various things. In our room there was no remotes for the TV or air con, the hairdryer was next to useless, the toilet flush was never strong enough to take away paper let alone a number two so we had to resort to using the waste bin filled with water to flush. The toilet was reported twice and still not sorted. Our shower curtain was taken by the cleaners on the 4th day and we never saw it again, reported again. I asked the reception if the cleaners were on strike as we saw them in meetings with the management on three seperate occasions and the receptionist nearly bit our heads off saying that they always had meetings. What at 12.00 when our room had not been made up and was not ready until three?

Take euros with you as there is no ATM and the only ones you will find are in Corfu Town. While I am on the subject of money, one guy was walking round with a safe under his arm making a statement that he had paid for a safe and when he went to open it the safe came away from the wall. I went upto our room on the night and put one hand on the top of our safe and pulled and lo and behold ours came away as well.

On the plus side, yes there is one, we met some great people. This was probably because everyone spoke about their problems with their room, the reception, the staff, the food and the drinks. Tell a lie there were two others, George and his right hand girl in the restaraunt were great and the other staff tried to do their best, which for the money they were on was commendable. Spiros, Theodora and the other bar staff were great, worth tipping as we did.

Would I go back, possibly, but now I know what to expect I would be looking for a far cheaper price than what I paid.

If anybody can tell me how this is rated a 5 Star and prove it, I will be keen to know?
Very good for day trips to the beach - a bit off the beaten track so when we were there in peak season it was not crowded at all.
The resort was lovely and clean we had no problems with that.

The resort entertainment was to my liking but not everyone's cup-of-tea I'm sure.

The beach was lovely, it was a bit of a trek to get there but it's worth it. The sea isn't too cold and it's perfect for snorkling.

Yes, I would visit this resort again.
Location
View Larger Maps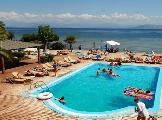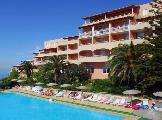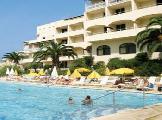 Other popular destinations