Hotels in Bali, Greece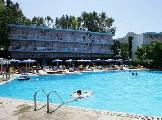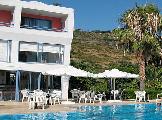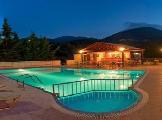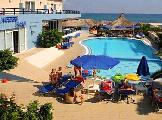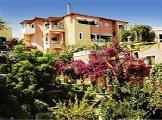 15 Reviews
Traveller Rating
Excellent

3

Very Good

8

Good

3

Average

0

Poor

1
Review Overview
Eating Out

Nightlife

Beaches
Bali is an idyllic, relaxing holiday destination with a more than adequate availability of restaurants and tavernas providing good quality Greek cuisine.

The small mini-markets stock everything anyone could ask for and are replenished daily with fresh, local fruit and vegetables.

Most of the holiday guests in Bali are 'Eastern European', so anyone looking for English Breakfasts, Fish and Chips or Sunday Roasts really should not go there.
the resort although very small had a good selection of places to eat and cocktail bars. The train was great, which we caught to the port on several occasions.
We stayed in the Port area, which is one of four beaches around Bali. It is popular with Greek holidaymakers and we found the English to be a small minority of the people on the beach. Whilst the beach itself is small there was never a problem with finding space. It is made up of coarse sand, but on a calm day the water is fantastic. There are water sports available if you're that way inclined. Whilst the more adventurous activities take place on the next beach along, they will collect you from the port area.

The many Tavernas around the port area provide excellent food. Although the menus are generally very similar, each place has its own specialities and quirks. It is also worth walking a little further afield to sample the Tavernas away from the beach area.

The nightlife revolves around eating areas and there is little in the way of club life, so the resort is not suitable for youngsters looking for a party, but is ideal for couples and younger families, although pretty much everything is on a hill, so those with mobility problems may have difficulties.
The resort and beach are kept clean there are bars and restaurants a plenty. Though rather hilly the little train added 2007 has mad getting about easy.
We were pleasantly surprised with the cleanliness.

The beach was in an ideal location and spotless with no litter would highly recomend this place.
Bali is a small resort but has enough tavernas,shops and bars to keep things interesting. The scenery around the area is beautiful with rolling hills everywhere and fantastic wild life. The beaches are all of a great standard and we spent hours snorkelling around looking at the fascinating sealife.
I'd also recommend going on a couple of trips, knossos was excellent.
We found the best restaurants to be Psaroupoula, To Kyma, Valentinos, Family Nest and Panorama.Oh, and look out for the doughnut man on the beach ,he's hillarious!!

Bali is an excellent little resort. It is quiet but there are lots of good quality restaurants and some good bars. The fact there are the 3/4 little beaches in the immediate vicinity is very handy and they all have their own character. Bali is well placed for visits to all the sites along the North coast.

Recommend it highly for couples and families looking to relax
Away from the Hotel Bali is very nice (if you don't look at the rubbish everywhere but this seems to be the same all over Crete). There are supermarkets and a cashpoint. The Elvi Beach is lovely and the owners of the bar behind this beach are very friendly.

Bali is a lovely area especially along by Levanti beach, the village/harbour area is populated mostly by small souvenier shops,'mini supermarkets' and tavernas - although traditional greek tavernas seem to be scarce.
The area is very hilly and I wouldn't recommend it for anyone with walking difficulties. Buses to Heraklion and Rethymon run along the main highway which is about 20 minutes walk from the Levanti beach area and they seem to run around every 30 minutes to an hour depending on the day. The cost of a return from Bali to Rethymon (2006) was approx 7 euro while a return to Heraklion was about 18 euro, the buses are clean and air conditioned - tickets are usually purchased via a 'ticket booth' situated near the bus stop - the highway can be a nightmare to cross as it has no marked areas for pedestrians so please take care!
A small 'train' runs between Bali village, harbour, and Levanti beach, the cost of a return to the village from Levanti beach was 5 euro and while the views are good across the harbour with tavernas etc, the village itself is just that with nothing to offer a tourist - if you don't like sheer drop views then don't sit on the right hand side of the train as it climbs toward the village!
A large Mythos lager/beer is about 3 euro while cokes and fantas are usually about 1.70 euro, spirits usually start at about 3.50 euro.
I'd visit Bali again although I would guess that development will soon ruin the tranquility of this place with building work already rearing it's head. Friendly people, lovely weather a lovely place to stay :-)
Resort and beaches were very clean with the usual sunbed and umbrella hire. Pedalo and jetshi was available but not much else although we did see somebody paragliding (only the once) and that seemed to be from further round the coast. Many tavernas, plenty of the usual Minimarkets and gift shops. All in all, just what you'd expect from your standard greek holiday resort. Very very nice but location is extremely hilly. Definitely not suitable for anyone with walking difficulties.
Location
View Larger Maps
Other popular destinations