Hotels in Kokkini Chani, Greece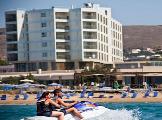 2
of 4 hotels in Kokkini Chani 4
of 4 hotels in Kokkini Chani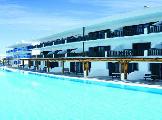 3
of 4 hotels in Kokkini Chani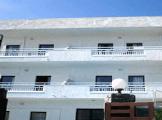 1
of 4 hotels in Kokkini Chani
35 Reviews
Traveller Rating
Excellent

1

Very Good

14

Good

12

Average

6

Poor

2
Review Overview
Eating Out

Nightlife

Beaches
The resort seemed to be quite clean although pasrts of the beach had debris on it. (not by our hotel)

As we were all inclusive we did not use the outside entertainment so cannot comment on this.

In October this resort is very quiet so if you are looking for a lively place this is not it!
Not much locally, just the usual tourist shops, car hire etc. Need to go to Heraklion for the better things.
Beach right on the doorstep, no complaints there. Enjoyable local bars and restaurants with a wide choice of well cooked food. Very quiet, low key area, but only a bus ride to more lively areas if thats what you are looking for.
hotel very nice food very good not many shops lots of them closed down
an excellent clean area although the road through the town is extremely dangerous due to the heavy traffic and narrow pavements with no pedestrian crossings,no resort entertainment, beach is excellent with very clear water and
safe .we would visit again but only if we were away from
that main road
We had such a lovely time, the area kokini hani, is quiet but lovely and relaxing, if your after a low key quiet relaxing holiday this is definately the one for you. Although there is a long strip of restaurants and bars, so plenty of choice.

The area is a quiet ribbon developement along the beach road with a mix of private houses and hotels of various sizes. There are ATMs, restaurants, shops and supermarkets locally and a frequent (air conditioned) bus service. There are aircraft passing overhead on route to the airport. This did not cause any problems with excessive noise, but did turn many guests into plane spotters.
resort was not bad,beach in front of hotel was small but clean
Kokkini Hani is a beautiful resort, very clean. The coastal roads are a pleasure to walk along.
There are plenty of shops and restaurants but not enough bars and as we only stayed here for a week it was a more relaxing holiday for us.
The beach was excellent. I love the fact that you could walk into the sea without stumbling on a load of rocks!
We would definately visit this resort again.
Kokkini Hani is situated about 20 mins from the airport and as such is on the flight path. After a short while you tend no longer to notice them or you become an "anorak" and begin to spot them! there is not a great deal to do except enjoy many of the wonderful tavernas, my favorite being "the garden" near the main supermarket. because of its location local buses run regularly to both Heraklion and also other resorts further down the coast. if you prefer hiring a car is no problem, I just didn't fancy the thought of driving whilst I was there to enjoy myself and relax. It has a very sandy beach in places and the sea, when we were the was like a sheet of glass on most days and as clear as crystal, for those who like to dive I noticed a diving school in Hersonnosis, about 20 mins down the coast
Location
View Larger Maps
Other popular destinations