Hotels in Piskopiano, Greece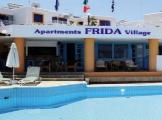 2
of 3 hotels in Piskopiano
Balcony room
Balcony room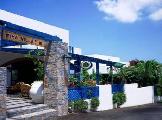 3
of 3 hotels in Piskopiano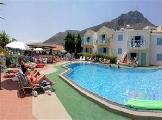 1
of 3 hotels in Piskopiano
28 Reviews
Traveller Rating
Excellent

5

Very Good

12

Good

8

Average

2

Poor

1
Review Overview
Eating Out

Nightlife

Beaches
Piskopiano is a pleasant enough old village set in the hills behind the main resort of Hersonissos. Although it's very different from Hersonissos, it still caters very much for tourists and there are plenty of eating places.There are two or three supermarkets, all selling bread, but no baker, as such. There are also a few tourist type shops.

There are many purpose built blocks of apartments, mostly with their own swimming pools and snack bars. The road through can be noisy, with the young set from Hersonissos out to explore on their rented quad bikes.

Piskopiano is not on the coast, the nearest beach is around Hersonissos, a couple of kilometres away but these are very popular, with plenty of watersports etc.

Although we liked the village, we would not visit again, finding it too "unGreek" for our taste, catering too much for the tourist.
The resort of Piskopiano is lovely and quiet with several tavernas all lovely and reasonably priced - Kostas and Davids we enjoyed the most. The resort joins onto Koutouloufari and is a five minute walk. There are a couple of gift shops and two small supermarkets. Two minutes down the road there is a larger supermarket.
piskopiano nice but boring hersoniissos awful!!
Star beach resort was brilliant, worth a visit. The sand on the other beaches was nice but all along the water was rocks and pebbles etc. not nice to walk on!
Piskopiano is a lovely village and if u keep walking there is another village with loads of restaurants, Mezas restaurant is worth a visit, best meal we had all week- traditional greek tapas restaurant!

The village of Piskopiano is the middle of three old villages which are all different. There are many excellent tabernas and bars and the people are extremey friendly.
I would reccommend Nostos bar in Piskopiano with Manos, Lucy and Georgio, Great people and a guaranteed great time.
The nearest beach is down the hill in Hersonissos and is very clean
very lively place, something for every nationalty espically the irish!!! cheap drink and food!
very lively place, something for every nationalty espically the irish!!! cheap drink and food!
Crete was absouloutly brilliant i asked my mam could we come back its so cool all the shops and resaurtants are a high standered inculing nostos bar in piscopiano hersonosiss is great to star beach is brilll go there except dont go to the mika villas there evil there
The main town is Hersonisos (which is a a bit "18-30" )Piskopiano is a village in the hills above. There are a number of really good greek restaurants. The two brothers by the square, Aposperida and our favourite the little greek meze place (blue frontage on the right hand side as you walk away from the appartments)It can be a bit noisy with quad bikes from the town - worth taking a walk to old hersonisis - 10 minutes away, particuarly on a monday when they have traditional music and dancing in the square in front of the restaurants
Crete itself is fantastic, we stayed just up the hill from Hersonisos in Piskopiano. Piskopiana is quiet and has some lovely greek restaurants,you really see the culture here. Hersonissos is mental, brilliant nightlife and loads to do in the day. Star beach is hoppin all day and night with famous djs etc. The beach itself isn't as nice as Stalis beach further up the coast. Stalis is beautiful! All in all would definately recommend Crete to all just not Mika Villas!!
Location
View Larger Maps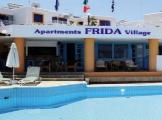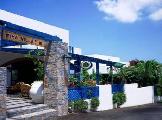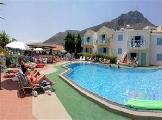 Other popular destinations