Hotels in Piskopiano, Greece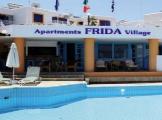 2
of 3 hotels in Piskopiano
Balcony room
Balcony room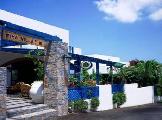 3
of 3 hotels in Piskopiano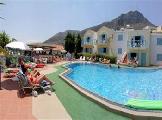 1
of 3 hotels in Piskopiano
28 Reviews
Traveller Rating
Excellent

5

Very Good

12

Good

8

Average

2

Poor

1
Review Overview
Eating Out

Nightlife

Beaches
Crete itself is lovely. Hersonnisses is very lively yet has something for everyone. The harbour is lovely and the resort has a lot of lovely restaurants with lovely food. Prices are very reasonable. I would avoid hiring quads or Mopeds as we were informed that 27 people had died since may and 3 people on our flight returned home with broken limbs!
Once we left the mika villa apartments, all badness about the place was left behind. Hersonosis is the business. Great night-life with nearly all bars/clubs opening 'til 6/7am. Star beach is the best beach ever!! Plenty to do and watch!! Had the best week of my life over there recently and I honestly don't think that the holiday will ever be beaten for pure enjoyment and having the laugh. It's great strolling into bars at 2am and getting a 2 for 1 promotoion except the promotion is on every night of the week. Throughly recommended.
The villages of Piskopiano,Koutoloufari and Old Hersonissoss are really pretty,good selection of shops bars and places to dine its a fifteen minute walk to the harbour but a lot longer coming back as its a very steep hill.
Althogh the main town Hersonnisos has everything you would need, both Piskopiano and its next village Koutoulafari have everything, from great shops, to the best restaurants I have eaten in.The village people are extremly helpful and friendly also
Piskopiano is a really lovely village, plenty of tavernas to try, Kostas serve a really nice English Breakfast.

Try walking either way from Piskopiano and youll find nice little villages, Old Hirsonissos village has a beautiful square and on a Monday Night they do greek dancing out in the square, also you can walk down to Hirsonissos takes about 15 mins, more commercialised and we found dearer than Piskopiano.

Taxi back costs about 6euros.

Try the Cretian night its good fun.
The resort was very clean in the ten days there we saw the bin men probably 5 times clearing bins which was nice to see.

Entertainment was available if wanted in the Irish bars which you could join in if wanted. Walked to beach it was clean we would definitely go again.
Piskopiano is a very pretty village, about 15 mins from Hersinossis. The walk was very refreshing, but why go there when you have three beautiful villages wher you are. Piskopiano in the middle, Old Hersinossis 10 mins away and Koutoulafari 5 mins away. We strolled, ate and drunk in these villages. The people were so freindly and the food atheuntic greek. You could eat in a different restuarant every night and we were there for 14 nights.

The beach at Hersinossis was very small, so we never went there. But we went to the others on down the road at Malia and Stalis.
After I roll off the sunbed I need to eat - hundreds of restaurants in the village and the next village is only a stones throw away(koutoukafari?)

Water park is close 'water city'and is 25 euros return via taxi in August and 52 euros to get in. There is a small cafe net to the piskopiano village appts that does a brekkie for 3 euros - went there most days.

Bar up the road does cocktails for 3 euros and the irish bar over the road does a mean guiness. Internet cafe 'spacebar' is nice and friendly to.
The local beach is very small and it appears to have a sewage outlet pipe close by, while we were there people complained of burnung skin when they went in the sea. Stalis is a 10 minute bus ride away and it has a lovely beach and shelfing sea. Piskopiano is quaint but small, If you walk down the main street through Piskopiano for 5 minutes you come to the village of Koutouloufari which is very beautiful and has lots of excellent taverna's and shops. I would definately go again but I would strongly advise against going with Hellenic Voyages.
Piskopiano is a very beautiful tradidional Cretan village. The streets are narrow and pleantiful amount of tavernas to choose from.

There are some bars catering for sports fans and 3 euro breakfast's etc. The main street has a good choice of traditional gift shops / t-shirts football tops (all fake of course), and there is another village Koufalatari which is pretty and offer more gift shops/tavernas.It's a pity it's a little too close to Hersonnosis / Malia as you get a constant stream of mopeds/quad bikes coming through and taxi's that think pedestrians should not be on the road!!.

Taxi's work out at about 1 euro a minute for anywhere, don't pay anymore than 5 euro to Hersonnosis and 10 euro to the waterpark from Pisko (negotiate before).

Evening entertaintment is limited but we had a bbq at the ASTERIAS VILLAGE which is situated behind the OLIVIA Taverna down the steep steps, ask for Tony behind the bar for more information.

All in all the Cretan people are very friendly to you, and are not offended if you say no to an offer of invitation to a taverna.

We would certainly come back to this resort again in the future.
Location
View Larger Maps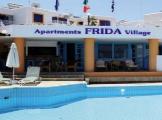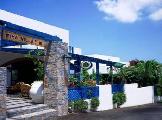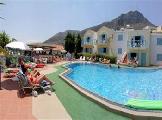 Other popular destinations