Hotels in Sami, Greece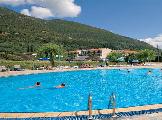 23 Reviews
Traveller Rating
Excellent

4

Very Good

9

Good

5

Average

4

Poor

1
Review Overview
Eating Out

Nightlife

Beaches
Many little beaches and coves Anti Samos good
Hire your car from one of the hire companies in Sami not your rep.as they charge almost twice as much,and the cars are excellent.eating out in Sami is good.Adonis Restaurant is excellent also the Mermaid s quite good .Great resort a pity there is not much choice for hotels.
thourghly enjoyable resort nice food in tavernas easey acces to all rest of island
The resort was lovely, lots of little streets full of houses with an abundance of flowers and fruit trees in their gardens, lovely to walk by. There was a little traffic when the ferries came in but did not spoil anything. Would definitely stay in the resort again.
The resort of Sami is wonderful, the food served in the various tavernas offers a wide choice and the harbour/beach areas is relatively clean and a pleasure to be at.

I would definitely visit Sami, but on a self-catering basis.
The resort of Sami was clean with a very nice harbour although you do get very heavy petrol tankers constantly streaming through the streets that have come off the ferry.
Nice tavernas to dine in but we did find the entertainment/music virtually non-existant. (What happened to Zorba the Greek!) The beach was pebbles with not a grain of sand in sight. I would visit Sami again on a day trip from somewhere else only if I happened to be near.
Sami is a pretty harbour town, with many sea front restaurants to choose from. It has two small pebbly town beaches. If you walk along the shore for 10 mins there is a very good sandy beach - with bar and pool.
The local people are really friendly, taxi's or walking are the best way to travel. There are a couple of good local supermarkets and a couple of good bakers for fresh bread and patisseries. You can catch a ferry from the local harbor to patra or kyllini.
Sami was a fantastic location for a peaceful relaxing time, would thoroughly recommend it as the best place to go in Kefalonia. We like to get out and about but don't drive so it is essential that we could find things to do. We were not dissapointed and managed to fill 7 days (although 1.5 days were spent on coach tours of other parts of the island). If you are happy to walk 5 - 10 kms you can visit both Melisani and Drogkarati caves, Antisamos beach and ancient Same. You can also get to Argostolli by bus. We did an evening tour that took us to Myrtos, Assos and Fiskardo and a day tour around Ithaka. In October some of the restaurants were closed but we found that the food was generally of high quality and cheap. We loved The Contessina and The Mermaid. The village bakery was fantastic.
like most greek islands sami is kept clean and tidy, the people by and large are friendly with good english, the food varies from resteraunt to restraunt, not cheap but quality ok an average bill for dinner probably 30 euro for two people with 1 drink, if you like fish wide variety available, try Oasis for simple things like omlettes or breakfast, or Dolphin for fish, the beach is small and as usual pebbles not stand, buy a pair of thin rubber shoes for use when navigating the forshore prior to entering the water, ferries available to may other islands and reasonable, transfer from airport about 1 hour depending on how you get there, much less if you hire car at airport, package holiday coaches can drop off at several places on the way, car hire prices vary dont accept your tour operators price, i got it for 10 euro a day cheaper, ford focus with air con, a great place for kids like all greek islands very safe no worries about perverts etc., the greeks are very protective when it comes to children
Sami was very quiet, we had awful rain, thunder, lightening and even an earthquake! got talking to a couple from Holland who come the same time of year and have been for 23 years, this is the worse they've ever seen! but hey the weather cant be helped!!
Location
View Larger Maps
Other popular destinations