Hotels in Kolymbia, Greece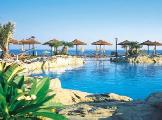 1
of 6 hotels in Kolymbia
4
of 6 hotels in Kolymbia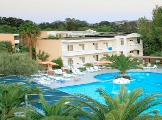 6
of 6 hotels in Kolymbia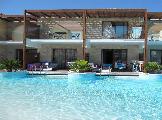 5
of 6 hotels in Kolymbia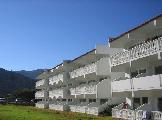 3
of 6 hotels in Kolymbia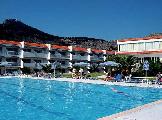 2
of 6 hotels in Kolymbia
46 Reviews
Traveller Rating
Excellent

5

Very Good

10

Good

15

Average

12

Poor

4
Review Overview
Eating Out

Nightlife

Beaches
Hotel was excellent but the resort itself is not particuarly pretty with a shingle beach and very few amenities.
We stayed in Kolombia. We wanted a beach holiday so we didnt do much outside the hotel.
The holiday village was excellent although round about the hotel was not really up to much. The roads and paths were not of a very high standard. It was about a 5-10 min walk to get to Kilymbia town which was nice with alot of bars and shops. I recommend the fish spa this is where you put your feet into a large fish tank and all the little fish eat the dead skin cells from your feet - very theraputic. The beach was just behind the holiday village but was a shingle beach and not that great.
The beach was just pebbles so would have to travel to get to a decent beach. Resort abit disappointing.
Kolymbia as a resort is poor, there is only one street of shops that sell a limited amount of goods, nothing worth taking home! The beach is very shingly and no good for walking along.Roads are in a very poor condition and pavements non existent.
A very quiet resort with a few bars and shops. the beach is rocky but clean with sunbeds and water sports
Entertainment-Plenty of "sport" activities on throughout the day ranging from volleyball,archery,waterpolo to "ice cube spitting".
Nightime Profesional acts were entertaining Greek dancers & trio of singers were excellent although the other 5 nights the Thomson reps done the entertainment they did try hard but it was not nice to watch but at least it finished at 10 pm.
Kids club-Poor only ever on when they wanted 4 euro for a so called party ( watching DVD on laptop) never turned up one day ( Wednesday)even though there day off was a Saturday.My children have been to kids clubs in Spain and the Thomsons reps were superb compared to this.
Kolymbia Town not much there few tavernas shops no nice walks not even a path along the sea front .
The resort beach is shale pebbles hard on the feet nice to swim in but unsafe for weak non swimmers and small children as it does "shelf off steeply"
Overall-Most people staying at the Aegean Blue are Germans and most sunbeds around the pools are reserved with towels by 8 am so get down early if you want one near the pools
Overall i would give this hotel a 3-4 star rating let down by poor food & inconsistent entertainment that finishes too early 10-10:30 pm.
Alot of rubbish around, looked like building rubbish in some places. Beach sand and shingle, it had beds and umberellas but we did not stop on it. Not a very prety beach.
the resort was ok but lots of the shops were shut,
the resort is under regeneration, and has not much to offer at the moment. it is quite dirty, but quiet, which we prefer.
Location
View Larger Maps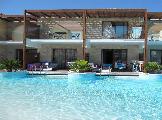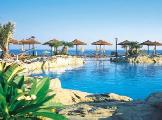 Other popular destinations