Hotels in Platanias, Greece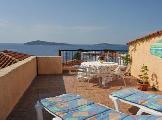 1
of 1 hotel in Platanias
29 Reviews
Traveller Rating
Excellent

13

Very Good

12

Good

3

Average

0

Poor

1
Review Overview
Eating Out

Nightlife

Beaches
Platanias is OK, but is not any better than Agia Marina which is the next resort heading back towards Chania.
There are all your usual mix of supermarkets, petrol stations, restaurants and shops you'd expect in a tourist resort.
Platanias and Agia Marina are pretty similar really.
Platanias is very clean but rather commercialized. Although its not got all the hype of nightclubs it is a long lenght of street that consists of pubs, restraunts, niknak shops, carhire and hotels. Its very repetative but saying that its quiet enough to have a relaxing holiday and buses are easy and frequent to go out and explore!
We booked the 4x4 adventure and its Amazing!!!! Would highly recommend it to anyone.
Most hotels have pools but if not there is a fantastic beach on your doorstep.

Brilliant resort, so many nice restaurants, shops and near the town and buses.

I enjoyed strolling at night into Agia Marina and having a meal and drink at the beachside bars.

Staff at every bar and restaurant most welcoming.

I loved the restaurants in the old village
It is all very clean, they clean it every day in detail, like in a 5-star hotel. There's the bar for the entertainment, a pool, a lot of buses, and a bus station near if you want to visit Skiathos town. It'll take no more than 20-25 minutes. Buses and everything is very accurately organised. Beach is very near, it's clean, the sea is nice and warm, although it may be a bit windy. I think I would come back there more than once.
Platanias is a great place, a loooong main street witch contains all the shops and bars you need for your holliday.
A thing you need to do if you go there is to visit the old town, and eat dinner in one of the resaturents in the hill with a full wiev over the coast.

i would allso recommend a biketrip from the top of the mauntains and back to platanias, we tried this and it was great.
A trip to Chanias is allso a thing you must do if you are in platanias, it is just 20 min away with bus.
The beach is nearby and lots of restaurants nearby.
Platanias was nice and lively in the evening with loads of places to eat and drink. With a few nice little designer shops in the square.
The beach was fantastic, lovely sand and the sea was nice a warm. You can walk for miles along the lovely beach.
Platanias is not really suitable for teenages looking for club night life, however there are plenty of bars (the Greeks love Man U and Liverpool football, so there is usually a tv with it on). Dining out ranges from simple Greek/English fayre to elaborate cuisine, sometjing for everyone.
We'd stayed in this resort before and had chosen to return. There are plenty of tavernas and eating places. The Platanias Bar is very friendly and Monika had remembered by husband from many years back.

Only thing missing is a cake shop or ice cream bar for leisurely desserts!
The beach is nice but small, bery clear and shallow loads of water sports there to, beach cafe at the beach run by panos brother called hanos is very nice and always make you feel welcome
Location
View Larger Maps
Other popular destinations