Hotels in Platanias, Greece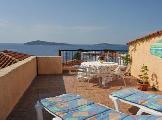 1
of 1 hotel in Platanias
29 Reviews
Traveller Rating
Excellent

13

Very Good

12

Good

3

Average

0

Poor

1
Review Overview
Eating Out

Nightlife

Beaches
We stayed in Platanias (bus stop 16) which is in an ideal location.

You can easily travel up and down the island on the buses. They run every 15 mins - and the miximum charge is 1 euro 40. The taxis are good too - agree a price before your travel though - and remember to barter.

We loved the island and the resort - already booked for next year! The beaches are all superb - especially Platanias. Tried most of the tavernas - favourite was Agelika in Troulos - 10 minute walk up the hill. Least favourite Mistraili.

Green Park was good too - that's a little further up the road from Dimitris - where our Olympic welcome meeting was held.

Platanias has a good selection of bars, tavernas and restaurants to suit most tastes and budgets. The only exception is the Mill Restauarant, which looks very pretty but is overpriced and badly let down by a head waiter who is probably the most arrogant waiter I have met in 20 years of travelling to Greece. There are plenty of good places to choose from.

The beaches are lovely,long stretch of sand that goes for miles. The sand varies in quality and can be gritty in some areas,but don't be put off.
This resort is ideal for beach lovers.

Skiathos town can easily be reached by the excellent bus service where you can get the boat to other islands.
Its good fun to stroll down the road in the evening & check out the shops, bars and tavernas. There's some great places to eat & some awful ones too. Don't be influenced to have the 'special' unless you agree a price for it first.
We enjoyed a great meal at one of the restaurants with the panoramic views in the old town. Its well worth the climb up there. The town is busy. Beware the traffic. Once in the beach side tavernas, you wouldn't notice it though.
The resort itself has many tavernas , bars,and supermarkets
all of great value ,very friendly people and it's own beautiful beach with beach volleyball available and of course everything to hire in the way of watersports. A wonderful place to relax .
We had not being to Skiathos before, and generally like a quiet holiday, so this was the place for us.

Plantanis is very quiet, with no more than 5 or 6 Tavernas, and no bars / discos as such to speak of. Even in mid Aug it did not feel crowded.

The beach was excellent, and if you get bored, a frequent bus service runs up and down the island, to allow you to visit other resorts.
We have visited Skiathos a number of times and this is the first time we have stayed outside Skiathos Town. Platanias has everything to offer all the family.

There are three great beaches, all of which have something different to offer. From a quiet family cove with Tavernas serving excellent food,to a lively beach offering a wide range of watersports for the more adventurous.

There are plenty of supermarkets within easy walking distance, where you can buy all your daily requirements, including local Greek wine at only £1 a bottle ( and it tastes quite good too!).

There are many excellent places to eat and prices are very reasonable too. We found Platanias to be the ideal family resort. One thing you cannot miss is a local taxi ride, it will be an experience you will never forget!

Skiathos is so small you can walk around it during the course of your holiday. There is basically one main road the length of the island.

Walking along it is a bit dodgy in parts as there is no pavement which is a shame.However, stretched along the road are numerous beaches, all of superb quality, each with it's own little beach bar/s.Buses are plentiful as are taxis. Skiathos Town is attractive and has the usual bars, restaurants you'd expect.
Achilades is only one of many beautiful resorts on the island. It is recommended that everyone visits koukinaries beach that was voted as one of the top 20 beaches in the world.

Most entertainment is provided by the hotels or apartment staff including bbq's and dancing as well as specials on drinks.
Location
View Larger Maps
Other popular destinations