Hotels in Arpora, India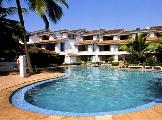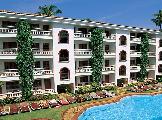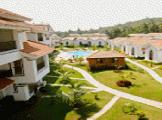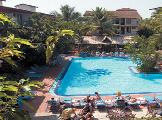 Stairs stairs and more stairs ...NO LIFTS
50 Reviews
Traveller Rating
Excellent

1

Very Good

11

Good

19

Average

7

Poor

12
Review Overview
Eating Out

Nightlife

Beaches
arpora is a perfect location if you want quiet away from the hussle and bussel of baga and calagnute .
Arpora is very quiet - there's virtually no entertainment apart from the hotel providing a (fairly poor) one man band effort a couple of times each week.
It's a long way from the noisy beach at Baga and the truly horrible, dirty one at Calangute and the monster rubbish tip next to the beach shacks.
Arpora is tiny with not much happening but plenty of action in Baga. Suited us very well,
The complex we visited was in Arpora,and although a little way from the madness of other resorts we love it here,it not the cleanest place in the world but does have a cetain charm,there are some good restaurants and bars,and nothing is too far away
the resort is filthy and would not recommend taking children,almost everyone suffers from some disease or deli belly,there is no entertainment at all except karaoke.the beach is also dirty with wild dogs and cows leaving there mess everywhere.then you cannot relax as the sellars seem t be on a conveyer belt with one after the other,they wake you up even if you are asleep.women get pestered by the indian tourists who flock here to get drunk and ogle the women.i would not visit this area again,candolim seems quieter,with less sellars.
the resort and the beach at baga are full of rubbish and stray dogs also numerous sellers who never stop petering you
We were a couple of kms. outside Baga which was an easy walk although the hotel did run a free bus on the hour from 10 til 6. Plenty of taxis outside - 100 Rup to Baga, 150 Rup to Calungute and 500 rup return to Candolim. A must is an overnight stay on Mandrem Beach which cost 1100 Rup for the beach hut (with en-suite) Fabulous. Clubbing not our scene but the choice of restaurants is great. Ones I would recommend - East Meets West and Infernos, Oceanic beach shack on Baga is great and the boys really look after you. If you want a quieter beach try Candolim. Interesting trip is Spice Plantation and the Cashew Nut factory. We used the taxi drivers to take us out and about - Benjamin and Barrett Homes are both good with good English. In Arpora my recommendations for food would be Nick's and All Spice. A great holiday.
very dirty with litter everywhere,very dusty every thing gets covered in a red dust dont take new trainers etc,you are certain to get delhi belly if not worse .people who go go on about how great it is are really saying how cheap it is
i dont really rate baga, but we stay in arpora,so we can leave it behind when we`ve had enough,
The resort is a good base to travel from, jump in a taxi and go. Plenty of places to eat, but talk to people and they will tell you the best ones to visit, two people can wine and dine for about £10 to £15.The beach is very busy with sellers, just tell them your not interested and they go away.
Location
View Larger Maps
Other popular destinations