Hotels in Kyrenia, North Cyprus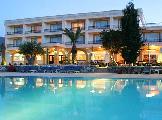 6
of 12 hotels in Kyrenia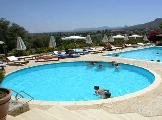 4
of 12 hotels in Kyrenia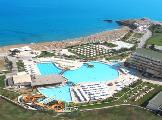 8
of 12 hotels in Kyrenia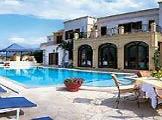 10
of 12 hotels in Kyrenia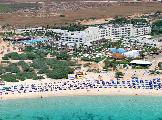 10
of 12 hotels in Kyrenia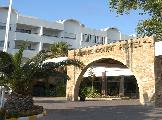 9
of 12 hotels in Kyrenia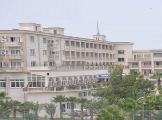 6
of 12 hotels in Kyrenia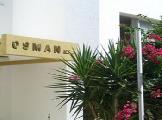 1
of 12 hotels in Kyrenia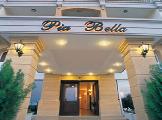 5
of 12 hotels in Kyrenia
Ask for superior or deluxe rooms as standard face the busy main road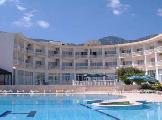 2
of 12 hotels in Kyrenia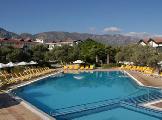 3
of 12 hotels in Kyrenia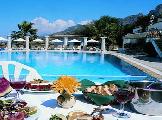 12
of 12 hotels in Kyrenia
63 Reviews
Traveller Rating
Excellent

2

Very Good

16

Good

22

Average

13

Poor

10
Review Overview
Eating Out

Nightlife

Beaches
The resort itself is pretty clean but the next morning as we were strolling along the harbour there were lots of bags of rubbish about as the dustbin wagon hadn't been round at that time.

Cafe bars and restaurants along the harbour are the main entertainment unless you're looking to spend your hard earned cash in any number of casino's in and around the resort.

By the castle there is a boat that has been converted into a bar and we went there for our first drink of the evening.

We ate at one of the raised restaurants on the harbour and prices were around 15TL for a main course. A little less than 6 EUR. A large beer was between 4TL - 5TL on the harbour.

As far as I know there are only rocky beaches around Kyrenia itself but if you travel out of the town a short way, there are sandy beaches. We did visit one near a nature reserve with a very nice (and cheap) little restaurant. There were a lot of expats there and it had sausage and mash on the menu for around 2 EUR.

We would definitely go back and found it much more relaxing to stay overnight rather than drive back the same day.

It's perfectly true that after you have lived in Cyprus for a while - nobody likes to drive much more than 30 minutes at any one time!


Kyrenia is a lovely town, although like most of the area, it has problems with rubbish. The main tourist areas are clean and tidy and the town is very safe.
didn't visit kyrenia very much. usual empty bottles carrier bags etc, you see in any resort wherever you are. don't know much about resort entertainment except the one night we stopped at the harbour where a guitarist was playing we were ripped off for two coffees and brandy.the coffee was a cup of hot water and a nescafe satchet. the brandy was served in a glass that resembled a baby cham glass!
for this we were charged 34TL!!!!!!!
shan't make that mistake again. can't comment on any beaches as we didn't visit any.
we always go into kyrenia when we visit n. cyprus as we love the shipwreck museum.
location 20 min walk to harbour but in the heat was unbearable so got taxi there quiet cheap, location of apt was like a building site, very dusty and everywhere we went we was stared at very uncomfortable, have they never seen english before? not much to do generally, you def need a car, quite cheap to hire £22 per inclu fully com insur, rent from k pet garage near roundabout opposite colony hotel very nice and helpful. i would not visit again, didnt really like place generally, people very odd and army bases everywhere, quite undeveloped but sure will over next few years change so was good to visit while still as it is.
kyrenia very intresting, fairly clean.for such an old harbour town.did not visit the beachs.lots of history.place to visit in the area
absoluty nothing around the resort apart from a grave yard
which in later life did not want to be reminded of always as for villas that dont back on to the massive grave yard

no entertainment at all in fact at night its quite scarey around there pitch black dark

never never never would i go back to the riverside although
it did have nice gardens in bloom
Kyrenia has a long harbour area where most of the restaurants are located it's a quiet slow paced holiday quite a few places have entertainment on after the food has been served and the harbour restaurants become a place to relax and listen to the music & have a drink,I never saw any drunks in the fortnight I was there, we found a couple of places that had live bands on some nights just up from the harbour.There is no beach in the town area but there are lots of good beaches nearby. We liked the place & intend to go back soon.
We were in Kyrenia which is very nice and a good location.

There was a bit of entertainment at some of the restuarants,or if you prefer there was the casinos.
There was no beach, but you could go a few miles up the coast and there was beaches there.

I would visit Kyrenia again,
as we have been 3 times now.
i stayed here for 3 months and it was like home, the rooms are clean and have loads of space. it is a great location to stay. and the staff just make you feel so welcome they are great. i loved it so much i am hoping to be going back in may.
We arrived in Kyrenia after 3 days of heavy rain,the first rain of the winter & the roads & drains couldn't cope.The roads were flooded & slippery with mud from the many building sites & the pavements could be in a better state of repair. I wasn't expecting it to be Canaries weather, but you do need a fleece as the wind is almost as cold as here, but in protected parts you can quite happily sit & watch the world go by.
Kyrenia in the summer is totally different. Bellapais is stunning, ask your reception to book you a table at 1 of the restaurants & they send a free taxi for you, to & from your hotel.The harbour restaurants can be more expensive but the view & ambience is great.
For a good cheap meal,try Molly's, its not flash but she will cook anything you want, even if its not on the menu
The biggest drawback is the journey, either by mainland Turkey or the long drive from Larnaca, although it took us longer to get out of Larnaca airport than to go through the border formalities. You have no duty free allowance across this border & you are warned about fines if you do break the law.Northern Cyprus is well worth visiting & we will be going back.

Location
View Larger Maps