Hotels in Portinatx, Spain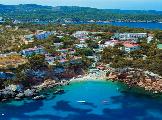 4
of 9 hotels in Portinatx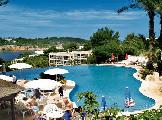 7
of 9 hotels in Portinatx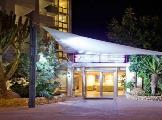 5
of 9 hotels in Portinatx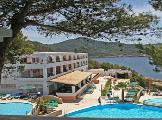 6
of 9 hotels in Portinatx
I like it. Most rooms have a sea view, the higher you go the better itd be. Youll have to walk uphill. As youd expect. Its worth it.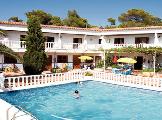 3
of 9 hotels in Portinatx
Rooms that are pool facing. All the restaurants we tried were very good. There aren't any water parks in the resort apart from the one in the large hotel for hotel guests.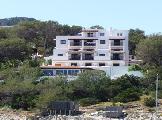 7
of 9 hotels in Portinatx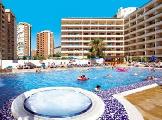 2
of 9 hotels in Portinatx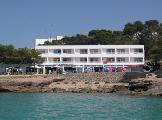 1
of 9 hotels in Portinatx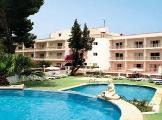 7
of 9 hotels in Portinatx
154 Reviews
Traveller Rating
Excellent

29

Very Good

86

Good

31

Average

5

Poor

3
Review Overview
Eating Out

Nightlife

Beaches
Lovely resort, family friendly. Peaceful and pretty. No nightclubs.
Several good restaurants child friendly.
It was very quiet but also pleasant. The main beach is nice, great for young children and the sea was warm and had a gentle slope so was quite safe. We had our own hotel entertainment so cant comment on this.
We would love to go back to this resort
the main beach we found was in 2 halves one side was rocky and filled up with seaweed the far side was perfect but overall the shallow waters and small waves made a safe paddling pool for a 2 -3 year old .so small is the beach By the end of the week all the families knew each other and were sharing toys and watching out for each others kids .
The bay is also home to literally thousands of fish which are 2 inch or so a few feet out to up to 10-12 " at chest depth ,
if you sneak out some bread you can get these feeding from your hands
we did however get 1 day when a few stinging jellyfish came ashore (i hear its a problem all over the med nowadays )and late October octopus breed in the bay up to 2ft in size can be a scary yet harmless sight wrapped around your leg.
we didn't venture out of the hotel at night so can't comment on the bars , by day it looked like a family resort with a dozen or so bars scattered around.
just a great place to escape the crowds great for young families


Portinatx is small but very picturesque, 3 coves with water sports on each beach. there is the road train you can catch to sightsee different villages 15e each and lasts for roughly 3 hours, you can catch a bus to different places which is very cheap.
amazing but small not a lot to do if u want a non hotel based place there is delboys and english bar we went to zulus down the hill and to the left for amazing cocktails it could do with a bit of a revamp and the little train is pricy and the boat to see the sights had stopped running (out of season) this year you could really tell that the euro/pound was not good everything was either closed or struggling ! but the beach is ace, clean and brilliant for kids
Very picturesque bay and sandy beach. Boat trips and plenty of shops and restaurants nearby. Steep hill up to hotel - would be difficult for less mobile/elderly. Beach got quite crowded due to high season and number of people. Plenty of sun loungers and umbrellas for hire. Lifeguard on duty every day we were there. Problems with jellyfish in the sea - Thomson reps in hotel warned guests as a child was stung quite badly.
Portinatx is beautiful. The beach and resort are very quaint and lovely. Perfect for families and those who want a quiet holiday. If you want the clubs and nightlife, then Portinatx will be too quiet. Some lovely bars and restaurants and beautiful beaches.
Nice location. A bit quiet but peaceful none the less. The beach was lovely. The sea was nice and warm after a while. The shops, bars and restaurants are nearby and there is a lot of choice.
Portinatx is a beautiful, relaxing place with three great beaches to choose from. Scuba diving on nearest beach and water skiing and donut fun on big beach were all great. Restaurant at our place was ok but too expensive and "samey" for us. Jardin Del Mar opened while we were there so we went there most nights for dinner. Great food and brill prices. Boozy Buys is an off licence in the main square and we drank here and bought all our goodies for coming home. Really cheap...don't wait till airport as it's much more expensive.
Although the resort was very clean and the beach was lovely, it is so very quiet.

The spanish restaurants didn't seem very friendly and were also empty.

There was very little for the children to do (even though we booked it on the strength of our travel agents telling us it is a family resort).

There were no trampolines or bouncy castles. A small park but no lighting so not really safe at night. We ended up spending most of our time at Del Boy's Bar which we enjoyed but if it wasn't for the kids making frieds I don't know what we would have done.

I can't even say that it's better suited to older people because there is so little to do.
Location
View Larger Maps
Other popular destinations