Hotels in Arenal d En Castell, Spain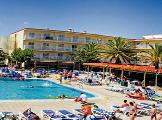 3
of 8 hotels in Arenal d En Castell
2
of 8 hotels in Arenal d En Castell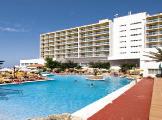 1
of 8 hotels in Arenal d En Castell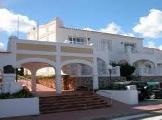 4
of 8 hotels in Arenal d En Castell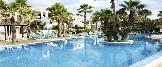 8
of 8 hotels in Arenal d En Castell
Don't go. There are much better places to stay in Menorca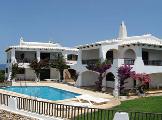 6
of 8 hotels in Arenal d En Castell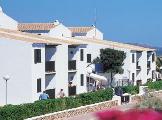 7
of 8 hotels in Arenal d En Castell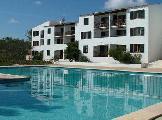 5
of 8 hotels in Arenal d En Castell
156 Reviews
Traveller Rating
Excellent

31

Very Good

84

Good

36

Average

1

Poor

4
Review Overview
Eating Out

Nightlife

Beaches
resort quiet just what we needed
The resort is keep very clean as is the beach. The sunbeds are expensive at 15 euros a day but so what you are on holiday. Would not visit again as there is not enough to do at the resort
There are a few bars and restaurants but not many. There is an Australian bar and Irish bar for those who prefer it but I'd recommend the Mirador restaurant and most especially the Romani.
There are some Spar supermarkets and the prices are more than reasonable.
There are two cash machines: one outside the Paraiso and one on the main road below the Japi bar.
The beach front is a little spoiled by the big bar to one end but this is easily overlooked. It is a blue flag beach and they pride themselves on this. It is spotless first thing and the sea is crystal clear. I went snorkling and the variety of fish and the amount were breathtaking.
This is not a huge resort or an up-market one but it has a character of its own and is very laid-back.
Pretty small resort not that much here but great for a quiet relaxing break. Beach is gorgeous, views are too. The water is so clear and shallow. The sun loungers are a little on the expensive side... just lie on your towel. A good few restaurants, and a few souvenir shops, 1 that sells perfume and a couple of supermarkets. A 5 minute walk along the road is a larger perfume shop and a lacoste shop.A handful of pubs, the outback is good and Orlando the singer who was on one night is brilliant - a must see. A regular bus service into Mahon is a great trip out and there is also a little road train to take you into a small village called Macaret.
Good resort, great beach for the kids, would stay again but not at gregal apartments.
lovely beach clean and safe not much to do in resort area mainly hotel based entertainment
Beach looked stunning, when we went down the sand was quite dirty?? ciggarette ends in the sand. not good!
Beach looked stunning, when we went down the sand was quite dirty?? ciggarette ends in the sand. not good!
the area around the hotel is great although hard to walk around need to be fit, the one place you must visit is the irish bar but be warned if you do not like swearing dont go, we had a brilliant night here, yes we would go back to this resort its loverly.
Location is lovely and peaceful - not too commercialised but some shops and supermarkets to hand. Beach is beautiful but sunbeds and umbrellas are 5 euros each. View from restaurants is stunning and would definitely go back to this resort - just not the same apartments!
Location
View Larger Maps
Other popular destinations