Hotels in Cala Blanca, Spain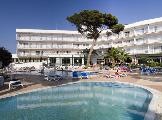 2
of 5 hotels in Cala Blanca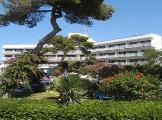 3
of 5 hotels in Cala Blanca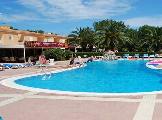 4
of 5 hotels in Cala Blanca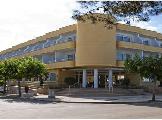 5
of 5 hotels in Cala Blanca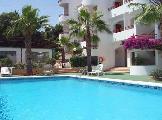 1
of 5 hotels in Cala Blanca
34 Reviews
Traveller Rating
Excellent

6

Very Good

16

Good

10

Average

2

Poor

0
Review Overview
Eating Out

Nightlife

Beaches
Cala Blanca beach is a fairly small cove, with crystal clear water absolutely full of fish, even in the very shallow water. It is safe for children as the sand has a very gentle slope. The Sa Petita beach cafe is well worth going to. There is a diving school on the beach. Sunbeds were 6 euros and brollies were 3 euros. Cala Blanca is a very small quiet village, within a 15min bus ride into Ciutadella.
Small friendly resort - great for families. Good choice of restuarants, more expensive on the cove then if you walk up to the commercial centre. No Exchange bureau just the hotels. Cash machine. Dive centre on the cove, good beach - swallow great for families. Bus Stop right out side the apartments. Doctor and Chemist, 4 super markets. Limited entertainment, mainly at a few of the bars.
Cala Blanca is a lovely, quiet resort. It seems to be mainly residential/holiday homes with a few hotels and apartment blocks. Don't choose this resort if you are after evening entertainment/night clubs etc!

The beaches of C.Blanca and Santandria are both nice, small, gently shelving sandy bays. They were quite sea weedy when we visited though (May/June 09), which put the kids off a bit! There were no sun beds out on C Blanca beach, but there were on Santandria beach (don't know the cost though).

There is a kids playground right next to C Blanca beach and a shaded picnic area. Both beaches had portaloos and a shower. The water slides near the C Blanca beach cost E5 for 25 rides, or E1 for 3 rides.

Meals out cost us around E35-40 for 2 adults, 2 kids including drinks. That was just a main meal each or a main meal plus ice creams for the kids. Kids meals were generally around E4 each. Drink prices in bars/restaurants were pretty similar throughout the resort. Around E1.50-2.00 for a soft drink, E2 for a small beer, E3 for a large beer, E9-10 for a litre of sangria, E8-10 for a bottle of wine. Ice creams were quite pricy, even in the shops (E1.50-2.00 each).

Most places have some sort of kids facilities like table football, air hockey, little ride ons etc, all for E1 a go. There was also a small arcade in the centre which would suit older kids/teens. Maribel have a free soft play area for under 10's.

The 2 larger supermarkets in the centre (Julia's and Cala Blanca) were cheaper than the smaller supermarket near the Blancala apts. They sell fresh bread and cakes, fruit and veg plus all the essentials.
Resort Entertainment = N/A hence low score...A ten / fifteen minute walk will take you to the Cala Blanca beach which is a small cove (you need to get there early to get a good spot). The commercial Centre provides supermarket and restaurant establishments that are more than adequate, I personally recomend the Vista Playa Appartments' restaurant - very nice meal.
The resort itself, has a bus service right next to the supermarket just feet away from the hotel, which runs every 15 minutes without a doubt. There is a strip of restaurants to the left of the hotel, from english through to chinese takeaways, there is also alot of bars. There is an irish bar which doesnt serve food but does have sky sports as my partner kindly reminded me of.There are beaches everywhere to go to,all with beautiful white sand and crystal blue waters.
Resort excellent with plenty of shops and entertainment if you wanted it. Plenty of places to eat. Everyone very friendly.
this was a totally relaxing holiday & the whole complex including rooms were spotless.the sandy cove is 5min walk & truly beautiful we would not hesitate to return found everthing fantastic
Very Quiet resort, but also very nice.
Cala Blanca is nothing special and neither are the restaurants. However, there are some good places to eat in Sa Caletta and Santandria. You can even get the bus into Cuitadella for about a Euro (the buses are much nicer and cleaner than ours here) and there are plenty of restaurants and wonderful sites to see there. If the beach is not your scene then there are plenty of places where you can swim off the rocks which is what we enjoy doing. The resorts in this area are so quiet and there are no larger louts or disco - a nice place to come to relax
resort was very clean apart from dog muck,there was an irish bar which had entertainment nearly every night,beaches were nice but packed.would not visit this area again.
Location
View Larger Maps
Other popular destinations