Hotels in Cala Galdana, Spain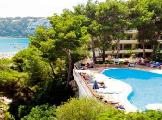 5
of 8 hotels in Cala Galdana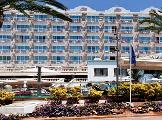 2
of 8 hotels in Cala Galdana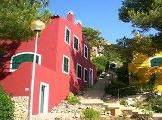 8
of 8 hotels in Cala Galdana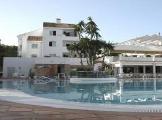 7
of 8 hotels in Cala Galdana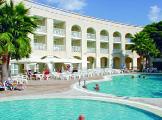 4
of 8 hotels in Cala Galdana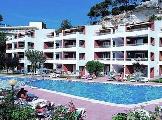 1
of 8 hotels in Cala Galdana
6
of 8 hotels in Cala Galdana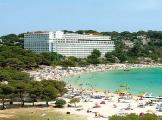 3
of 8 hotels in Cala Galdana
93 Reviews
Traveller Rating
Excellent

29

Very Good

52

Good

10

Average

1

Poor

1
Review Overview
Eating Out

Nightlife

Beaches
Cala Galdana is a stunning horseshoe bay about 800yds from end to end. By far the best beach on the island with safe shallow water. it also has shady picnic areas at the back. The beach has 3 beach bars and full lifeguard, toilets, showers and red cross facilities. Can get pretty crowded though.

The resort itself is very compact with shops, bars, restaurants along a main drag that is about a mile long from the sea inland along the river. It is spotlessly clean everywhere.

Entertainment is restricted to the 3 main hotels and consists mainly of tribute bands - and everything stops at 11pm. Quite a few good restaurants. i would recommend the Mirador overlooking the bay at the right hand end and Bar Alaska for Tapas.

The center of the resort is flat but check your location. Apartment complexes not in the center involve very steep hills and steps. At my time of visiting (Sept 2011) there was only one functioning ATM in resort and No other banking facilities at all.
Cala Galdana isn't a big resort. It has two supermarkets, and just a small row of shops. There are 5 bars in total. The busiest is usually the Mississipi, just past the Hotel Cala Galdana. Though I don't think most people would be going there for nightlife. Mostly its couples and young families. There is a bouncy castle or mini-disco on nightly for young children.

The beach is lovely. Spotlessly clean. Kayaks and pedaloes available for hire, from the beach.


Very quiet but a very picturesque resort, very clean and tidy , nice to walk around , there are a few small supermarkets that are good and nice bars/cafes to relax in , also a couple of good restaurants if you fancy a special meal out
Calagaldana is the best resort on menorca and the beach is truly stunning.
Excellent resort, might be too quiet for some. Definately not for clubbers or those looking for lively nights out. Entertainment based mainly around the 3 main hotels in resort which welcome anyone - just buy a drink.

Stunning scenery, and beautiful beach, the only drawback is that because of this the beach gets extremely busy.

Would return tomorrow if I could, just loved the place. Perfect for families with young children and couples alike.
An excellent resort to stay in if you are looking for a beautiful beach and a relaxing time. The only drawback we found this year was the expense due of course mainly to the low £ to euro rate, so there weren't many bargains to be had!
Of the restaurants we used I would rcommend particularly the Murciano at the top of the hill by the Anabel hotel.The service here is exceptionally pleasant and friendly. Like most other restaurants it offers various set 3 course meals at around 9 to 14 euros. The pizzas and paellas are also to be recommended. Half way down the hill also worthy of a special mention is the Delit. Here I managed to find my cheapest beer at 3 euros a pint! Although I'm sure cheaper could be found if you looked hard. The cocktails here were good value 4 euros. At the bottom of the hill is the Toboggan cafe which proved good for lunches and snacks. The water slide costs 5 euros for 28 goes, and will keep the kids happy for a good half hour while you have a drink or two. Along the river about 200 yards from the main hotel is a Chinese restaurant which is exceptionally good value at 3 courses for 7.95 euros.
I used 4 different supermarkets during our week, 2 were on either side of the hill and 2 in the main resort area. Not a lot of difference in price although perhaps the one on the right hand side of the hill as you go up was slightly cheaper than the others.
There is one cashpoint machine near the Toboggan cafe.
We did 2 trips from the resort. One was to the 'Somni' horse show a couple of miles down the road. Not cheap but a reasonably pleasant and unusual way to spend an evening. The other was the boat trip from Ciutadella, which stops at 2 different beaches (Turquetta and Son Saura, for those who know their Menorcan beaches!) This is a very enjoyable day trip although if you are staying nearer Ciutadella it's worth making your own way to the boat and booking yourselves as it works out much cheaper than going on the organised trip.
There is a pleasant (if rather hot!) walk of around half an hour through pine forests to the neighbouring Macarella beach although there seemed to be a lot of driftwood in the sea here and we much preferred the Cala Galdna beach which has to be one of the most attractive in Europe.
If we had been staying longer than a week we would have ventured out by the local bus which provides a service to both Mahon and Ciutadella.
Don't expect great nightlife, mainly cafes and a few bars with most of the larger hotels providing entertainment such as dancers and tribute bands.
good beach favorite restaurant Murcian inn
We have stayed in Menorca 4 times previously and always loved going to Cala Galdana for the day. The beach is the most photographed place on the island and I can understand why. You can also walk to Maccarella from here and that beach is so beautiful. Not sure you would want to try it with young kiddies though its quite a hike.

There is limited entertainment in the resort, you really have to walk into one of the two big hotels there to see any shows. They do not start until 9.30 though and knowing you have to then walk your kids back up the hill we didn't stay unless we had the car with us.

We never ate out of the hotel so do not know of the standard in resprt although its really expensive so half board was by far the best deal.

There is a train ride around the resort which was lovely, (6 euro each return) and he stops high up on the cliff side and says "panoramic view" and every one jumps out to take pictures it was amazing. Also, crazy golf, 3 euros each. But that is really it. There are rock pools around the small harbour and my kids like to go crabbing there at night.

Everywhere is very clean, the beach is beautiful although being a bit quicker to clear the seaweed would have made it perfect after a few windy days.

Would I stay here again? Probably not for two weeks again, a bit too quiet for us with limited facilities but would go the beach for the day every time we visit the island.
The resort was clean, not a lot of entertainment in resort just the usual bars, restaurants and shops. The beach was of a high standard with plenty of shade. All in all a good holiday and would definately go there again.
Lovely Cala Galdana, its the most photographed place on the island. Never stayed here before but have visited many times. It is very quiet and after a week I was craving something else.

The beach is very pretty and there are some lovely coastal walks from here. A road train takes you on a short tour which is fun (but costly), there is a small marina and extortionate sun bed hire which seems obligatory now.
Location
View Larger Maps
Other popular destinations