Hotels in Punta Prima, Spain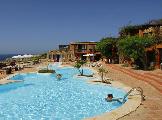 4
of 6 hotels in Punta Prima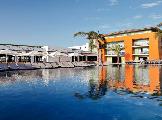 2
of 6 hotels in Punta Prima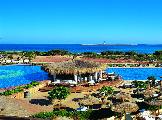 6
of 6 hotels in Punta Prima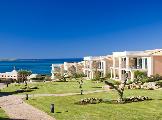 1
of 6 hotels in Punta Prima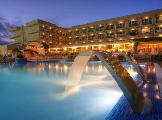 5
of 6 hotels in Punta Prima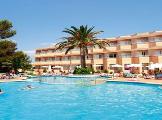 3
of 6 hotels in Punta Prima
72 Reviews
Traveller Rating
Excellent

13

Very Good

33

Good

19

Average

5

Poor

2
Review Overview
Eating Out

Nightlife

Beaches
Punta Prima was amazing too but when we went out of the hotel we went to Mahon and it was only 15 minutes or so away on the bus, the bus to get to punta prima was free but the bus to mahon was really cheap.
it is so clean but we didnt need to go to the main resort as we had such a fab hotel.
Punta Prima is a lovely small resort with a fantastic beach, we used to walk from the hotel every morning to Punta Prima it was lovely and quite and relaxing, theres plenty of shops and restaurants and car hire facilities.
If you looking for nightlife, don't go to Punta Prima. It is very small with only a handful of shops and a beach. If you want to see Menorca, hire a car for the day or you can go to Mahon and get a bus to almost anywhere on the island.
Very quiet and small. Approx 3/4 restaurants and a couple of bars. Two hotels. Ideal for young families. Excellent parks for toddlers. Crazy golf available.
Very small and limited resort, 3 supermarkets and 4 bar/restaurants, nothing else apart from villas owned by locals. Our complex made up about 25% of the resort. I would definitely recommend Binibeca beach, a ten minute ride up the coast.
Punta Prima
this resort is small but has a fantastic Beach and around 6 resteraunt/pubs and a couple of well stocked supermarkets we found it very laid back and everyone was so helpful

Binibequer
A fantastic beach with a bar nearby sun beds and parasols are expensive but ok if you are there for the whole day and only half an hour's walk from the hotel


Biniancolla
A very beautiful and quiet fishing village a lot of building work is going on near to the village and quite a few new villas are being built




Quiet town, nothing much happening, dont go there unless you are over 60!
Punta Prima is very quiet and peaceful so a great escape place, dont expect lots of life, which we didnt as we had researched it....hardly any traffic,,,bliss!!...very windy beach though so poolside for us it was...no probs...visit Mahon and Bennebequer small village
The resort is very quiet, only 3 or 4 shops, and a couple of restaurants. The beach is clean but while we were there it was plagued with jelly fish.
Punta Prima is a quiet, laid-back resort with about 4 Restaurants, 3 Supermarkets, 1 Kids Games/Internet room and a Bar if you look carefully. The Beach is very beautiful but the Sea can be a bit choppy and ends up like minestrone soup- something to consider when snorkerling!We've been to far better resorts on the Island, but if you pick the right Hotel (we didn't)then you could do worse than come here.
Location
View Larger Maps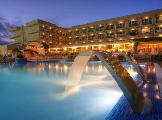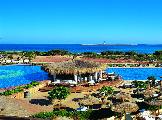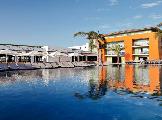 Other popular destinations