Hotels in Playa Amadores, Spain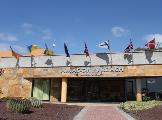 5
of 7 hotels in Playa Amadores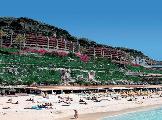 1
of 7 hotels in Playa Amadores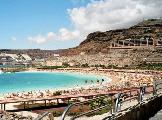 4
of 7 hotels in Playa Amadores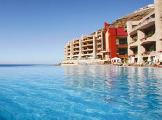 5
of 7 hotels in Playa Amadores
Ask for a room in Block 1. Walk to puerto rico and then take the boat to puerto mogan for the day.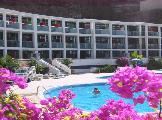 7
of 7 hotels in Playa Amadores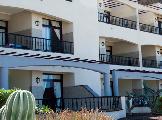 2
of 7 hotels in Playa Amadores
A block is above restaurant but only noise we heard was the ragging of sunbeds. My son was on E block and he got noise from next hotel till early hours and also he didn't have a balcony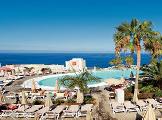 3
of 7 hotels in Playa Amadores
106 Reviews
Traveller Rating
Excellent

18

Very Good

60

Good

24

Average

4

Poor

0
Review Overview
Eating Out

Nightlife

Beaches
A lovely place to stay and would go back without a doubt.
Amadores is a lovely bay, you can walk to puerto rico on the coastal path, here you can catch the ferry to mogan 10 euros return. There are plenty of bars serving food during the day and evening but not very busy at night time.
although the beach is man made coral sand , its well maintained , exceptioally clean , and the barriers out at the cove end stop anyone going out to sea . Superb place to be .
The resort was very clean and well maintained, can't comment on the entertainment, but the beach was beautiful and busy especially at the weekend. Would definitely return again.
We are very familiar with this area and this was our ninth visit to Puerto Rico (first to this hotel) love the walk along the promenade from Amadores to Puerto Rico the weather here is the best on the island and always has been!! E.g. on last day sunny and hot but when we got to airport raining -not the first time!! Taxi driver told us this is always the case and if he was coming on holiday to the island he would always stay in Puerto Rico - sorry they have cut back the bushes of bougainvillea near the harbour - they were a favorite feature!! Visits 10 and 11 already booked!!!
Amadores was very nice and had a good selection of bars and hotels, we had dinner at Gloria Palace Royal one evening which was very nice and Ciao Ciao Beach another night which was okay. Most evenings we went to Puerto Rico which was good, however watch for the coloured salesman! they are everwhere trying to sell sunglasses and fake watches.The beaches at both puerto rico and Amadores were good, Amadores getting the vote by a clear margin. Plently to do at night and during the day.
Amodores is a clean quiet & relaxing resort with a fantastic beach.Puerto rico is a lovely 20 min scenic walk away if you want a little more lively or taxi to the europa or commercial centres for bigger selections of bars & restuarants.
The resort didn't realy come into play on what we saw of the main resort (Puerto Rico) on our holiday. We weren't impressed in what we saw of Puerto Rico on our journey to the airport for our flight home!!!
Amadores. The resort was lovely. It was quiet and there was much entertainment however you could get a taxi to the next resort in the space of 5 minutes. It wasn't expensive though. The beach was very popluar and the place was very clean.
amadores-the resort was very clean but didnt have much going on, however you could get a taxi for a few euros to take you to the next resort which had more going on. it only took 5 minutes to get there. we prefer this resort.
Location
View Larger Maps
Other popular destinations