Hotels in Playa San Agustin, Spain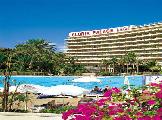 5
of 5 hotels in Playa San Agustin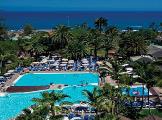 3
of 5 hotels in Playa San Agustin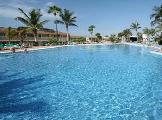 1
of 5 hotels in Playa San Agustin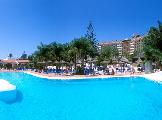 3
of 5 hotels in Playa San Agustin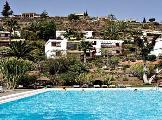 2
of 5 hotels in Playa San Agustin
68 Reviews
Traveller Rating
Excellent

7

Very Good

21

Good

31

Average

5

Poor

4
Review Overview
Eating Out

Nightlife

Beaches
The port is pretty, but narrow windey roads all over the place up & down steep hills. Didn't get to the beach but looked nice from what we saw from the roadside. Apart from that there isn't much to do in San Agustin & you might be better off getting a bus into Palma Nova
It was a very refreshing experience! Event city's beaches were very clean (e.g. Playa Cala Mayor). Near hotel we've stayed were Av de Juan Mirò - city's main street. There were a plenty of restaurants (especially good were Indian and Chinese ones). From the place we've stayed a trip to heart of the city usually took us about 15 minutes. We were amazed by the biggest Europe's cathedral La Sue and biggest in Europe aquarium (about 35 minutes of ride from city's center). Also we've visited some other beaches: Palma Nova, Megaluf and beach in Port Sòller. Most beautiful panoramic view was in Sòller, but water was quite dirty. Megaluf's water was very clean. Palma Nova were just a usual beach. We've visited Mallorca's reservation park: La Reserva Aventur - Puig d'es Galatzó. It was very beautiful with a small zoo in a center of the park. Also we were in Valldemossa but there wasn't anything special, just another beautiful little city. We were pleasantly surprised to discover coves near our hotel. To visit Gènova Coves you need to take appropriate (there are two of them) 46's bus. To summarize: Mallorca is a great reserve with clean beaches and delicious (and quite cheap also) restaurants.
The resort itself was very clean we didn't see rubbish in the streets like you do at home. entertainment basically what entertainment?.
The beach is black sand which I dont like myself but there was plenty of people using it.
San Augustin in November was very Marie Celeste like. Just a few bars, all located in a drab, modern shopping arcade. None of the expected sea view cafes.
No entertainment to speak of at all. Most of the bars are German. The beer is fine but the menu choice limited and the welcome not very warm.
One Irish bar ( as always ) which was run my a friendly crew.
One bonus though - no loutish English youths on the drink.
You will find these at the next resort along, Playa D'Ingles.
One other thing. You will not find any bars at all showing UK football - none. Just the Bundesleague. If you enjoy watching a bit of football on your holiday then you do not need to consider San Augustin.
Beach is the usual black sand. Quite small, but OK. Very windy and hence quite a few wind surfers. Not brilliant for young kids and the red flag was up for all of our stay.
Ocerall the resort seems a bit rund down and talking to the locals it certainly seems the recession is biting and there is a massive oversupply of accomodation, making the resort appear a bit of a ghost town.
very clean resort entertainment good vent to the beach one day walked to it looked at it then back to hotel not impressed with that but some might find it ok aside from that we are going back and i cant wait
we found it very pleasant & relaxing.
The resort was clean and tidy.There was very little entertainment at this resort for a entertainment you need to go to Play de ingles can get a taxi for 5 euros.
Beach was beautiful and clean Watersports available which was good.
Would come back to this resort if i wanted a quiet holiday.
very clean resort no rubbish! a lovely stroll into playa de inglis which took about an hour not for the unfit as there is a very steep set of steps down onto the promonade the best bit is there is nobody harressing you on your walk for scratch cards etc. we had a 10 year old with us and she enjoyed the walk as well
the resort was in a quiet location which is just what we wanted however we did make use of the free bus to palma nova twice to do some shopping and to go to the beach we did venture out of the complex to visit the shops down the road the road was a bit steep to climb back up to and there wasn't any real pathway and we ended up on the road
to get to the beach you had go down several flights of steps, 158 to be exact but the other way is down a very steep hill, it would be an idea to take some comfortable shoes for walking becuase otherwise you will be stuck by the pool and thats what it was a pool side holiday. when you eventually get to the beach it is worth the walk

Location
View Larger Maps
Other popular destinations