Hotels in Mojacar, Spain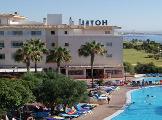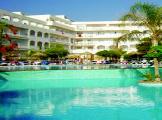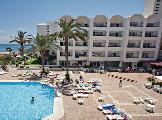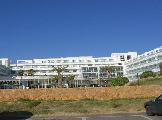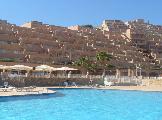 80 Reviews
Traveller Rating
Excellent

9

Very Good

35

Good

22

Average

10

Poor

4
Review Overview
Eating Out

Nightlife

Beaches
it was all nice but you couldnt really stay there for more than one week because theres not much to do around there. but there is a water park in the next town which you have to get the blue bus to get to but its nice veiwing everything
Mojacar is a nice place but due the recent fires it is clear to see the scarring. There are some pleasant restuarants about and a trip to the village in the hill is a must as the views are spectacular. Mojacar is a Spanish holiday makers favourite and is quiet so if you are feeling a little mental dont go here. On the other hand if you want hassle free this is a place to shortlist without doubt.
A great quiet resort with families and couples all enjoying there holiday, the beach is very clean and the water superb. Had great fun when the waves got a bit choppy so not really safe to leave toddlers unattended
This is where the Spanish go for their holidays so very little English is spoken. The majority of visitors will be arriving by car so it is less geared for anyone wanting to spend their entire holiday within the resort.

I had a car for the duration of my holiday and this is a good base to explore the Costa de Almeria from. There are too many areas of interest to list them all but our highlights were the isolated coves (many of which were naturist) of the Cabo de Gata Nature Reserve, the magnificent mountains of the Sierra Nevada Nature Reserve and the Tabernas Desert Natural Area which is the home of the spaghetti western.

All in all a very good holiday but I wouldn't have wanted to be stuck in the resort all day as apart from the beach there is very little to do.

The beach at Mojacar Playa is lovely. The long promenade is great for strolling along at night after your evening meal and is lined with shops and bars to stop off in for a nosey or a little light refreshment!!
For 1 euro you can hop onto the local buses and get off where you want. Mojacar Pueblo (old Mojacar) is worth a visit on the bus. It is very scenic and has lovely little cobbled streets.
We also visited the waterpark whilst we were there. My children and parents loved it!!! It was great value for money and wasn't overly expensive to buy drinks etc.

We loved this resort because it was quiet and non commercial!! This might not suit everyone but we loved it. We loved in particular the lovely walk way which led from our hotel all along the sea front, with a lovely low wall and seats to stop and admire the view. There were some gorgeous restaurants in this resort.. and food was very reasonable. Can't say we ate in any bad restaurants and could highly recommend many. Very low key entertainment so I doubht if this resort would suit young singles looking for the high life. It was the first resort in years that I felt I could gladly retire in and the first holiday that I didn't want to go home.
the weather was great.. very hot during the day.. mid 30s and mid 20s in the evenings ... would definitely go back!!
The beautiful old town up on a hill is always worth a visit and Garrucha (a 40 min bus trip away) is beautiful with a great market on friday mornings! loads of bargains.. bags, belts, purses, clothes, sports jerseys etc!! go first thing in morning though as it gets very hot and busy there.
The resort itself was lovely, but don't visit if you want a lively fun packed holiday as you will be disapointed.

It was very clean and everything was easily accesible, buses running every half hour one euro to go anywhere. There were some nice places to eat The Old Tavern was great, A Plaice in the sun a fish and chip shop run by a Scotish family and the cowboy place and Blue Lagoon were nice to.

We went to visit relatives and would probably not choosen to go here, but it very beautiful and peaceful would go probably earlier or later in season when not so hot.
Majacar town is lovely but the playa and surronding resturants could do with some attention.
Money has been spent on a pedestrian way but more could be done towards to commercial centre.

VERY CLEAN.NICE,QUIET AREA.BEACH IS FANTASTIC.RESTAURANTS ARE FAB.CLOSE BY TO SUPERMARKETS,SHOPS ETC
A laid back hippy resort. Very different and very mellow. Not one for seekers of high quality entertainment or hordes of fellow Brits!
Location
View Larger Maps
Other popular destinations