Hotels in Estartit, Spain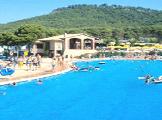 4
of 5 hotels in Estartit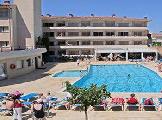 3
of 5 hotels in Estartit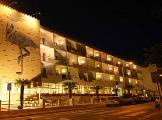 2
of 5 hotels in Estartit
1
of 5 hotels in Estartit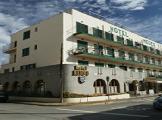 5
of 5 hotels in Estartit
59 Reviews
Traveller Rating
Excellent

16

Very Good

28

Good

10

Average

5

Poor

0
Review Overview
Eating Out

Nightlife

Beaches
The area ouside the camp is mostly run down apartments with the odd bar/restaurant (most of which were closed, which I thought was odd for june - supposedly the start of the high season...?!!)
You can walk to the beach/harbour, it takes about 20 minutes along a dirt track. There's a street of shops but overall not much there at all.
Definately wouldn't go again.
We just love Estatit!!! The beach is lovely and clean with free parking. No big waves so safe for smaller kids! The town has lots of restaurants and bars but is not noisy! There is a little 'train ' that can take you around. The harbour is beautiful at night and you can get a fish supper while looking out to sea! Make sure you get an ice cream down the main road! There is a banana ride and pedalos to try on the beach as well! Would live there if we could!
The town of estartit is fabulous, it improves with every visit. parking on the wide sandy beach is free and there is always space.There are many places to eat and drink to suit all pockets and the towns people are always friendly and proud of there town and well appreciate the tourist.
I was in Estartit in 1992 it was a fun place to be; now it is like a ghost town for entertainment, the amount of pubs and eating venues that are closed down is unbelieveable,the street that we called El Cheapos is gone the square was dead early evening, where family groups used to gather of all the nations, Rovers Return has gone we noticed that it was all the former English venues that have closed down,we asked a few people who have been there for years and they explained to us that the Estartit council want to revert back to a quiet fishing village to attract a better clientele; they want the British to stop coming. We went to JOCS one night for a meal; we were looking forward to this as when we went in 1992 it was an excellent place to eat , what a disappointment we got the food was mediocore and the portions were small and not well presented, it was like a cheap cafe with good tables. The best place we found to eat was Harveys near the harbour the food was excellent, if you wanted english cooked food BryLiz was good.
You had to dodge the dog dirt on the pavements,and the cyclists also.
Estartit is a smallish town - one shopping street with the usual tourist shops but fantastic ice cream. Perfect if you want to learn to dive or snorkel or go out on a glass bottomed boat. The beach is long and has fantastic sand and you can walk out for a long way. Sunbeds and parasols were 4.50 euros for the day.
Sitting in the square with the church alongside, us eating paella and taking time out was so relaxing.
You do need a car to go further afield but the bus into Girona was on time and air conditioned - 5 euros each (for an 45 min journey is a bargain).

We have been to castell montgri loads of times over the last 17 years and as usual we had a great time and at a very rasonable cost. I would just like to say a huge thank you to the interbrava reps as we had a disbled family member there who requires oxygen 24/7 which we ordered from a hospital in Estartit which should have been there on arrival, this was not the case when we arrived and thanks to all the reps at interbraver who contacted the hospital on our behalf as we couldn't speak spanish, they tanslated, they also delivered it to our lodge as it was too heavy to carry and was left at the canmp reception. They took a lot of time and effort over us and were very patient even on our last day as our family member takes that we bit longer to get up and dressed. I would like to say a huge thank you to you all for making our family enjoy our holiday so much. Hopefully we will see you in september but definatly next year.
Getting jaded. The beach is still excellent but not too many other attractions local. Recommend a car as Estartit is like a "Cul-De-Sac". You have to drive 5km out of town to get the main roads for connections to other places of interest on the Costa Brava
The beach is fantastic, very clean and well manned if there are any problems. It is set well away from the road and children appear very safe here. There are stunning views and a lovely little port with fab boatsto look at and take pictures of. Very laid back, took me a week to get back to the 100 miles and hour British way of life after being in Estartit!
A beautiful resort which was perfect for our family needs. There was a marina, small selection of shops, long beaches, a nature reserve and quaint towns and villages to explore. It was immaculately clean with no honky tonk british pubs. The souvinir shops were not selling tasteless crap and the and the resort was dotted with tapas bars (our favourite) as well as child friendly parks which were brand new (we saw them being built).A resort perfect for a family with younger children or those couples wanting to relax, chill and get more in touch with the outdoor life. There are lots of campsites in the area and this encourages a slower pace of life with many holiday makers on bicycles and enjoying the 'great outdoors'. Our impression of the resort was one of pleasant surprise and we would go back again.
The beach is literally a 5 minute walk and is gorgeous. You pay 4.50 euros for sunbed and the same for umbrella. You will find most people are down there with their own towels and umbrellas they have bought from the shops.

I would also say take a trip on the Marina Princess - AMAZING! It is one of the glass bottom boats but a bit classier (still costs the same as the other boats though). You go out for an hour and a half and the kids and I helped the Spanish lady feed the fish with crusty bread over the side of the boat - was amazing!
Location
View Larger Maps
Other popular destinations