Hotels in Estartit, Spain
4
of 5 hotels in Estartit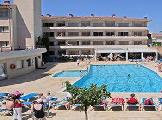 3
of 5 hotels in Estartit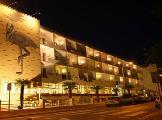 2
of 5 hotels in Estartit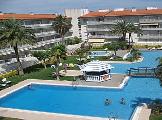 1
of 5 hotels in Estartit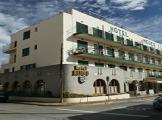 5
of 5 hotels in Estartit
59 Reviews
Traveller Rating
Excellent

16

Very Good

28

Good

10

Average

5

Poor

0
Review Overview
Eating Out

Nightlife

Beaches
The resort was very disappointing we paid peak price for a half-term week and it was off peak standard. The reps from Thomson didn't have a plan B if things went wrong. The weather turned for the worse with strong winds when a trip was cancelled you had to organise yourself. The beach was clean and overall very pleasent, spacious and clean with plenty of sunbeds.
Roy the DJ in Dino's was a real godsend full of info and willing to share it with you.
I can recommend that you look at excursions offered locally they are cheaper than the operators.
A good way of getting around for a while is to hire a bike they're cheap and you can go to most places easily ,even to Escala if you are that bored.
We went self catering and found that a Lidl supermarket outside of town was a lot cheaper than the local supermarkets. Also the local buffet meals were quite good value as well.
This is sort of resort that the more mature person might enjoy.
If you have teenagers avoid it or suffer at your peril. There is nothing for them to do.(and i do mean nothing!!)

The resort of Estartit I found to be quite a pleasant place. There is lots to do if you go there with a family. Plenty of reasonably priced places to eat.

Perfect family resort but may be a bit quiet if you are after a lively/boozy holiday.
Estartit is not a large resort and is more suited to families than teanagers.It has a relaxed feel to it.
The beach is large and very clean.
Estarti is a lovely quiet resort but with things to do and see as well as lots of bars to visit in the evenings. Personally I thought it catered for every ones need and enjoyed my stay very much.

There are plenty of shops to wander around and if your into diving a wonderful nature reserve to explore.
ok so you dont want to stay in the hotel all holiday neither did we, so we streached our legs alittle and got out and about.
the beach is only 2mins from the hotel and even in september it was a great place to spend the affternoon then maby take a stroll down the shoping street with lots of shops to make a hole in your wallet.
nite times why not try a meal in branigans opisite dinos the staff are great and the meals are to die for (cajun chicken)
you should also give tropics a visit excellent family bar ideal for even the 18-100s if thats you with karaoke,disco and the biggest screen in the town(trust me) ideal for the world cup games next year.
well thats my review of a great place for all ok some people mite not like the place some will even make up silly little questionairs about towells on sun beds ect but i would say this make your own mind give it a try i bet you will be like me totally smitten with the place.thank you thompson for a great holiday
Very nice resort to spend your time relaxing and taking in gorgeous views. The beach is absolutely fantastic. Lovely shops in the centre and nice restaurants.

we stay at castell montgri the resort was brill there is always something going on in the main area of the camp site. the only thing was when we went only the panorama pool area was open the rest was all shut which was a shame as the kids miss out on the other pools or 10 minute walk and you are in l'estartit which is also a lovely place nice beach and shops and the nountains are a must for the views thanks ciderman for the route
I would visit the resort again but not the apartments.
L'Estartit appears to be a resort that enjoyed some rapid but particularly ill planned growth during the boom growth years of Spanish tourism. Unfortunatley today it looks a little folorn and lacking in essential maintenance. The impression appears to be a town that has fallen on hard times (including such things as a large prime hotel site completely derilict and overgrown and the recent closure of the office of the only large car rental firm and many closed bars and clubs).

Some of the better elements include:

The beach, which was suitable for kids, except there were a few too many cigarette butts for my liking and there can be some nasty sand stroms whipped up.

A couple of decent places to eat among the usual tourist dross.

Some of the negatives:

Parking. If you hire a car you biggest problem will be trying to find somewhere to park.

Service. It takes a bit more than 2 weeks to adapt to the Spanish concept of cutomer service. It's great when you just feel like lounging around, a bit frustrating if you have a 3 year old jumping up and down on the table after waiting 15 minutes for a waiter to appear.

Limited selection of accomodation only, for example, street after street of similar block of apartments, but no decent hotels.
I am not sure if I would visit resort again, if I did it would be a long time in the future.

Resort was lovely although it was miles away from anywhere and quite small. Beach was lovely.

There were plenty of Bars and Resturants and all reasonably priced.

We went on a trip to Barcelona with the Reps, it was brilliant, we visited the Football stadium, a very big church, went shopping for a couple of hours and then finished the evening with a trip to magic fountains.

Location
View Larger Maps
Other popular destinations