Hotels in Yasmine Hammamet, Tunisia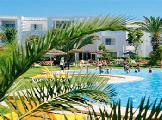 3
of 8 hotels in Yasmine Hammamet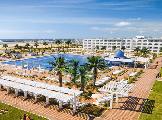 1
of 8 hotels in Yasmine Hammamet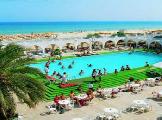 8
of 8 hotels in Yasmine Hammamet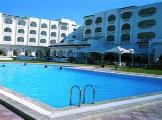 7
of 8 hotels in Yasmine Hammamet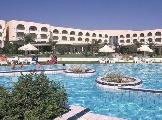 2
of 8 hotels in Yasmine Hammamet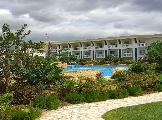 5
of 8 hotels in Yasmine Hammamet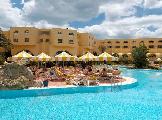 4
of 8 hotels in Yasmine Hammamet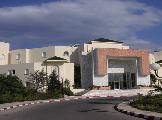 6
of 8 hotels in Yasmine Hammamet
42 Reviews
Traveller Rating
Excellent

5

Very Good

19

Good

8

Average

8

Poor

2
Review Overview
Eating Out

Nightlife

Beaches
We only left the hotel on couple of occations as it was too hot to walk around even at night. Yasmine Hammamet is very nice plenty of shops near the Marina. The people are very friendly you do get pestered a bit by the street sellers but they do accept no after a while. The beach at our hotel was lovely and the sea was crystal clear most days. I have been to port el kantaoui twice and did prefer it there but The hotel Averroes in yasmine was far better than were we stayed in the port. For this reason I will go back to Yasmine.
The resort of yasmine hammamet was very nice and full of big hotels the beach looked fine but we are mostly pool people. We went on the noddy train to hammamet which was a bit bumpy but a good trip out. we also did the pirate ship trip which was great we saw dolphins and even went for a swim in the sea. Booked the trip with the man in reception not the tour Rep and saved about 25 dinar. Can't comment to much on resort entertainment as we stayed in the hotel mostly at night because of 2 tired little boys. Would we go back you bet ya.
The resort was lovely but awfull going into medinas as we were pestered to buy things,found fixed price shops where you can browse in peace,resort has plenty taxis which are cheap and a small train to take you into nearby hammamet,there is a lovely mariner in yasmine to stroll through and the beach is clean and not to crowded, I cant wait to return there
Ill keep this short, the streets are kept clean and tidy, i do not look to much for outside entertainment, however i was talking to 2 lads who watched some english football and i also heard several people mention some clubs nearby which were ok, you have the medina 5 mins walk, the marina if you like boats, and some free shows that you can book. Im not a beach person but i did go and look, please note the beach is about a 5-10 min walk from the hotel for the average fit adult, an older person may take a little longer. Apparently they had had a storm and our section of the beach was covered in seaweed so i gac it a miss it was pea soup. Soft drinks and water available in the bar no alcohol at the beach bar. Summed up a wonderfull hotel nice staff good location, good food nice pool good price. apart from airport transfer with pickups this can be over an hour
As far as we are concerned this hotel is no more than a 2star hotel. We will never tell anyone to visit only to stay clear.
Lovely shops, lovely harbour,
felt very safe
Yasmine Hammamet is a lovely resort. Very clean. The beach was lovely. We did not like going to the Medina as we were hassled all the time to buy things. We found a very good fixed price shop which sold everything and the staff were really helpful.
Resort itself was nice, a bit sanitised for western taste,plenty of restaurants at medina.
Taxis cheap and plentiful,beach as said, was a bit of let down.
I would go back no problem
The resort was kept clean, Beach we thought was ok, nothong special though. Beach bar was ok but could only get soft drinks there . Food was available lunch time. We would visit this resort again , but would choose somewhere different next time as we dont usually return to the same place twice, but if it was one of the only places to choose from, other hotels are not as nice, so we wouldnt hesitate in going again.
nice resort very clean beach nice yes we would come back
Location
View Larger Maps