Hotels in Cavtat, Croatia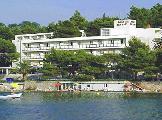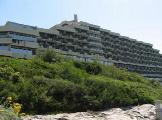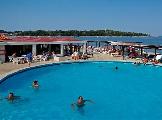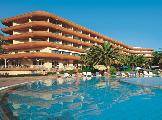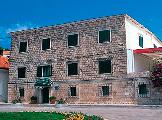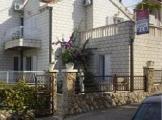 20 Reviews
Traveller Rating
Excellent

3

Very Good

7

Good

9

Average

1

Poor

0
Review Overview
Eating Out

Nightlife

Beaches
Cavtat is a very nice small town, with quite a few restaurants and bars. The beaches there however, leave a lot to be desired - very small, and very rocky/stony.

The best nearby beach lies in the village of Mlini, about 4 miles north of Cavtat - still stony though, but a lovely location!
Beautifull and relaxing area with friendly people and great acess to dubrovnik and the islands .A real treasure
Cavtat is quite small, but it has loads of restaurants to choose from, and the majority are very reasonable. Their is one that we visited numerous times, I cannot remember the name but it was to the right of the bus station and just in front of the small marina. The food is superb and the staff were so friendly, we were made to feel like part of the family.
We took a few boat trips to platt and mini? and the 3 island one too. And we also took the ferryboat over to Dubrovnik a couple of times. All were very good,with the 3 island one we got food and drink, a thunderstorm at sea and a fantastic crowd of differnt nationalities with whom we had one of the best days we have ever had on a holiday. As it was May the weather was very warm, but not scorching, and it did tend to get overcast abit, with a few rumbles of thunder here and there.
The croatians in my opinion are not yet geared up for children in restaurants, not one had a high chair or baby changing facilities. I changed my little boy on my knee, and the waiter offered me the silver serving tray to take the dirty nappy away, Bless!
Their are a few well stocked supermarkets, and food and alcohol is quite cheap. We got salad, fruit, meats,cheese, bread and beers and wine for a tenner.
We did not find the buses very good. one particular night we waited forty five minutes for the bus to take us into cavtat, and when it came it drove straight past us. We were only venturing down to watch the liverpool v real madrid final,so we ended up watching it on a foreign sports channel at the villa, and being an avid liverpool supporter I was glad we were there, as there was nothing to celebrate and my mascara had run.
We would like to go back to cavtat one day, but would first go to Rovinj,and see the other end of this beautiful country
Cavtat is spotlessly clean. The bars, cafes and restaurants are all inviting, but the simpler restaurants are the best. There are regular ferries to all sorts of places. Bathing from the rocks is fantastic, and in front of the town hall (yes, really!) is the best. The little market for fruit and veg, olive oil and herbs, is great, but you need to go early (8am) to buy fish.
Cavtat (Savtat) is about a 15 minute walk from the hotel. The road has just been resurfaced (as it has around the Rat peninsula) and the white line has been repainted. Traffic is allowed in only one direction. There are several little bars/shops/ice-cream parlours on the way. Pizzeria Kabaleros is one of the first. I reckon you could get a 2-course meal for 2 there with wine for 20HK but we only had lunch there. We ate at Restaurant Dalmacija twice and Galija once. Really nice food and everything for 330HK - 350HK. Same price to have dinner in Dubrovnik. If you like seafood and wine you will think you've died and gone to heaven. There are several restaurants, bars and tourist shops in Cavtat. There is a mini-market, post-office, 2 banks and 4 ATMs which were easy to use. We found 2 public phones in the village. Get a 50Hk telephone card from a tobacconists shop and you can just phone straight through to home and get quite a long call. There are some beautiful old buildings in the village and a lovely bay where you can watch the yachts. The cheapest and friendliest bar we found was about half way round, called Zino's. A large draught beer was 12HK, 18HK for a small bottle of wine and free nibbles. At other places large beer was anything from 12 - 17HK. There are a lot of pizzerias in Croatia, with small pizzas starting at about 30HK. Ice-creams are about 10Hk for 2 big dollops.

You can book tons of different boat/coach trips in the village.We booked a boat trip through the Balkan Hols rep. I wanted to make sure it was a big boat. We paid 340HK each but it was worth every penny. It was the Captain's Choice trip on a replica galleon, the Tirena. There were only 11 of us on the trip (all British) and it rained most of the day but we had a fantastic time. The food was great and plenty of free wine with lunch. We were also entertained by Dalmatian musicians. Highly recommended!

If you get a hire car Montenegro is lovely, loads of old towns, Budva is really well set up for tourists. Sveti Stefan is good as well. With us going early in the season there was no queuing to get through the customs for Montenegro or Bosnia. If you do not want to drive all the way around the Bay of Kotor there is a ferry which fits about 25 cars on and costs €3.50.

We had a drive up to Mostar as well - lovely scenery -took about 2 ½ hours. It was a bit spooky with a lot of bombed and abandoned buildings. The old Town is extremely commercialised and they will accept euros and I think Kuna.

We also drove along the Peljesac peninsula and left the car in Orebic - another 2 ½ hour drive - and caught the passenger ferry to Korcula. This was a lovely little Old Town but smaller than Dubrovnik.

Plat and Mlini ,the next 2 villages to Cavtat didn't have a lot to offer. There are no signposts anywhere to tell you where to get down to the sea. You just have to guess. The petrol was about 89p a litre. The Croatian drivers are mad. If you keep to the speed limits there is nothing to worry about. We have been on a lot worse roads in Greece but it does take a long time to get anywhere. It's worth it though. What a super holiday!

The resort of Cavtat is very small just a pleasant village really about 10 minutes walk from the hotel with bars and shops etc not really commercialised.

There is no beach to speak of as it is just large pebbles

I don't think that I will visit this resort again as it was a bit quiet for me.
Cavtat is a lovely, peaceful harbour resort. We only spent a week there and it really wasn't long enough. We were pleasantly surprised by the lovely hot weather as it was mid September. We only had 1 day when we had a couple of showers.

Travel to Dubrovnik was easy. 1hr by boat or 30 mins by bus (number 10). The problem with going by bus is the steps you need to descend to get into the old town. O.K. if you are fit, but older people might find it difficult. Dubrovnik is definitely out if you have a wheelchair or pram. It's a lovely town - full of character.

Take a boat to Lokrum island. It has a really tropical feel to it. A map costs 10 Kuna at the entrance, but beware, the paths are very difficult to follow. It's badly signed and its very easy to get lost! There are loads of peacocks wandering around and we even came across a tortoise crossing our path!

Cavtat seemed to come alive after dark, the restaurants are full of noise and bustle. We spent many hours just watching the yachts and launches coming in and out of the harbour.

Cavtat is on the flight path of Dubrovnik airport but it didn't spoil the peacefulness of the resort.
Beautiful harbour area backed by palm trees, flower beds, restaurants and cafe-bars. There are a few small shops, a mini-market bank and post office. Car hire is also possible. Entertainment is low key, we saw no discos or rowdy behaviour, which suited us fine. No sandy beaches, bathing is done from platforms on the rocks, some with more organised areas with sunbeds. There are plenty of boat trips from the harbour, glass bottom boats, day trips round the islands including lunch and regular services to Dubrovnik old town which takes 45 minutes. There are lovely walks round the peninsula which is covered in pine trees. A pleasant, relaxing spot - not for anyone expecting a hectic nightlife.
Cavtat is a lovely place for a relaxing holiday. Entertainment really comes down to enjoying your evening meals and a drink in one of the many restaurants - most with views of the harbour. Beaches are like those in most of Italy in that they are pebbly and rocky but the water was crystal clear and a joy to swim in. There are lots of boat trips to Dubrovnik which is 45-60 minutes away and there is a regular bus service - the No.10!
Cavtat is a really pretty town with shops,restaurants and lots of lovely bays and harbours. Quiet in the evenings but we liked that no ones for discos! It is only small but gives it a nice village feel and very clean as is the whole of the area. Whilst we were there the owner of Chelsea football club had his boat moored in the bay so he must like it too!
Location
View Larger Maps